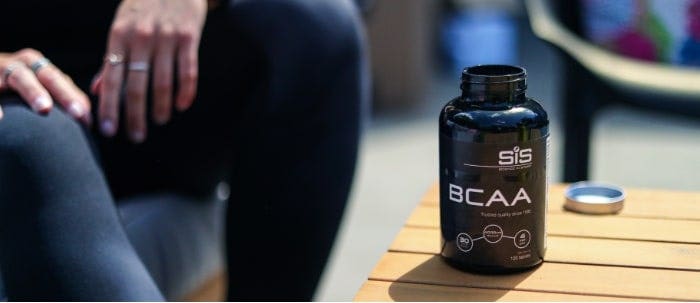 Vitamins play an important role in a number of day-to-day functions, maintaining athlete health and supporting performance. In addition, vitamin deficiencies can have negative consequences. Alongside a balanced diet, supplementing with vitamins could benefit both health and performance.
Read More

Sport Vitamins
Developed for athletes, our sport vitamins boost and maintain your immune system, and include the essential vitamins and minerals that you require. Shop our high-performance selection of vitamin capsules and tablets today and witness the results for yourself.
Try our Daily Multivitamins
Formulated to ensure you're getting enough of the seven vitamins and minerals that matter most, our Daily Multivitamin includes vitamins A, D, E, C, as well as Thiamin, Riboflavin and Niacin. Combined into one small, easy to consume vitamin tablet, supplementing in this way can benefit both your health and performance, alongside a balanced diet.
Our Daily Multivitamins are dairy, gluten and nut free and are also suitable for a vegan diet. So no matter your lifestyle, you'll always meet your daily nutrition needs.
Enhance your sporting performance
For sport vitamins that will help your immune system in times of high training loads, discover our Performance Multivitamin Gummies. These tasty gummies contain 18 key vitamins and minerals, including vitamin C to support the immune system during and after physical exercise. They also contain vitamin A to contribute to normal iron metabolism, skin health, vision and immune function.
Designed to be taken once daily, these gummies will fit conveniently into your routine to help you consistently perform at your highest level.
Vitamins & supplements chosen by experts
Our health and performance vitamins and supplements have been chosen to include products that address key areas, so you can impact your fitness goals and enhance your overall wellbeing.
At SiS, we're all about science, meaning our products have been specially formulated to perform at the highest level - just like you!