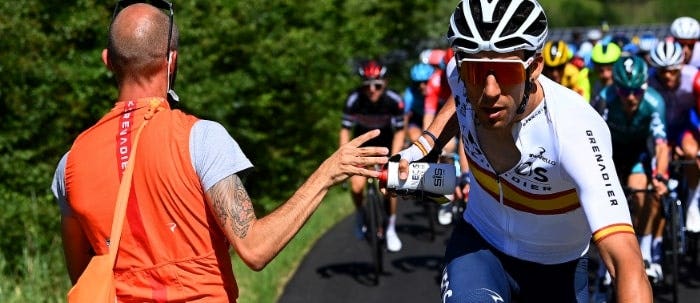 Find vegan protein powder, vitamins, energy gels and more in our range of vegan supplements. With a wide selection of high-quality products suitable for a vegan diet, vegan-friendly sports nutrition has never been so easy. SiS can help you enhance your performance and reach your goals while on a plant-based diet.
Read More
Vegan Products
Plant Based Power
Take our GO Energy Powder for example - a versatile and easily digestible supply of carbohydrate for energy, designed to be used as a loading strategy in the days and hours prior to a race. This practical solution is suitable for vegan diets and is also dairy, wheat, gluten and nut free!
Our Isotonic Energy Gels were the world's first of their kind and are another great vegan sports nutrition option, allowing you to get easy-to-digest carbohydrates without the liquid volume that often leaves you feeling bloated and sluggish.
Our products aren't just clever, they're tasty too! Our flavours include chocolate and salted caramel for those with a sweet tooth. Or opt for a fruity treat with lemon, orange or pineapple amongst our many options. Shop our vegan supplements today and take another step towards achieving your sporting goals!
ENERGY, HYDRATION, RECOVERY: WE'VE GOT YOU COVERED!
Our energy, hydration and recovery ranges include everything you need to push the boundaries of performance.
Shake it up with our selection of shakers and water bottles, making it easier to get the nutrients you need with our easy mix system. We're excited to have recently introduced our stylish black stainless steel shaker, boasting a secure, leak proof screw lid and double-walled stainless-steel construction that provides insulation to ensure your shake remains cold and refreshing.
ACHIEVE YOUR SPORTING GOALS WITH SIS
Our sports section is broken down discipline by discipline. Find key nutritional considerations for your chosen sport and the products that will help you to achieve your goals.