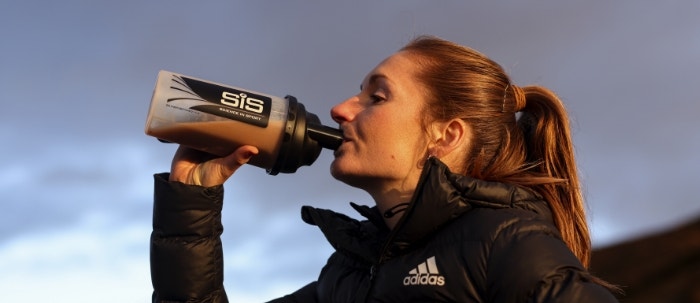 Recovery Powders, Bars & Gels
Science in Sport muscle recovery supplements are formulated to aid your protein intake, perfect for muscle repair and recovery after intense sessions. Our REGO and REGO+ protein powders and bars contain a combination of ingredients that are fundamental to your body's recovery and can help drive a quick recovery process.
Read More
Recovery
When you're training and competing, your muscles use up your glycogen stores to power your efforts, leaving them depleted and in need of replenishment. Additionally, some of the proteins in your body get broken down, leaving your body to repair and rebuild the damage. Our range of muscle repair supplements are an ideal way to get vital protein and carbohydrates onboard post-workout.
RECOVERY POWDERS AND BARS
One of our most popular products is our REGO Rapid Recovery Powder, which is formulated using high-quality ingredients geared towards fast and effective recovery. With 22g of carbohydrates and 20g of protein to drive recovery, this recovery powder is best consumed right after your workout to help refill your glycogen stores and prepare your body to go full throttle during your next workout.
Recovery supplements like REGO powder contain protein, which is directly involved in muscle recovery and rebuilding. What's more, it comes in three tasty flavours: strawberry, vanilla and chocolate.
Science in Sport's range of convenient shaker bottles are great for a much-needed recovery shake after your workout. Our bottles have a patented mesh insert that is proven to mix powders with ease without leaving you with lumpy fluid, plus a handy integrated measuring scale on the side of the bottle. Our range of shaker bottles now includes our premium stainless steel shaker, available in a stylish matt black.
Our on-the-go Protein20 bars make it easy to ensure your body gets the adequate amount of protein in your diet. Dairy free, vegan, and low in sugar, our bars are a great alternative high-protein snack option to aid muscle rebuild and recovery.
HOW LONG DOES IT TAKE YOUR BODY TO RECOVER AFTER A WORKOUT?
Depending on the nature of your workout, it can take your muscles up to 24 hours to recover. A more intense workout may take longer! Getting your macronutrients is key, alongside quality rest and recovery time. Some key steps for good recovery after an intense session include focusing on your protein intake, getting a good night's sleep and ensuring adequate hydration. Try our Rest+ capsules or Juice, designed to improve sleep quantity and quality, so that athletes can recover better from training or competing.

CONTACT OUR KNOWLEDGEABLE TEAM
If you have any questions about our products and the best choice for your lifestyle, you can get in touch with our team today for personalised expert advice.