Perfect for:
Dairy Free
Gluten Free
Nut Free
Vegan
Vegetarian
Next Day Delivery: Order within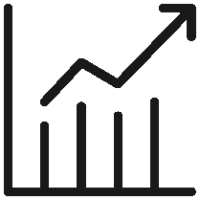 7 essential vitamins & minerals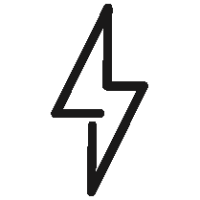 Reduces tiredness and fatigue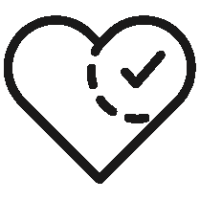 Supports the immune system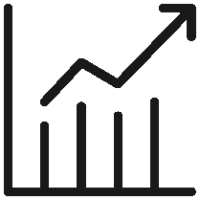 7 essential vitamins & minerals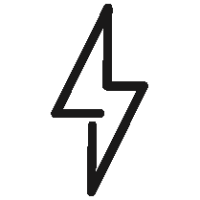 Reduces tiredness and fatigue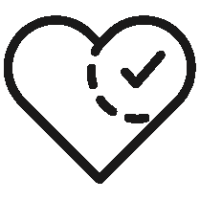 Supports the immune system
About Daily Multivitamin
Vitamins and Minerals are crucial to maintaining everyday health and wellbeing, and contributing to many bodily functions. It is often difficult to get enough through the diet alone, which can lead to suboptimal performance and illness.
Formulated to ensure you're getting enough of the 7 vitamins & minerals that matter most, Daily Multivitamin includes vitamins A, D, E, C, as well as Thiamin, Riboflavin and Niacin combined into one small, easy to consume tablet.
MORE ABOUT THE SCIENCE
Vitamin A
Contributes to maintaining normal vision.
Vitamin D
Supports bones, muscles and teeth. Contributes to normal immune system function.
Vitamin E
Helps to protect your cells from oxidative stress.
Vitamin C
Contributes to the normal function of the immune system.
Thiamine
Contributes to normal psychological function
Riboflavin
Contributes to the reduction of tiredness and fatigue
Niacin
Contributes to normal functioning of the nervous system
Benefits
Informed Sport Registered
Our complete product range is developed using a world-class approach to banned substance testing, providing assurance for athletes. For more information on Informed Sport & our unique world class approach, click here.
Suitable for:Vegetarians, Nut free, Dairy free, Sesame seeds free, Soya free, Gluten free, fish free
Suitable For
vegetarian
vegan
gluten-free
dairy-free
nut-free
Nutrition Stats
| Vitamins & Minerals | Typical values per serve | % RI* per Serving |
| --- | --- | --- |
| Vitamin A (µg RE) | 800.0 | 100 |
| Vitamin D (µg) | 5.0 | 100 |
| Vitamin E (mg α-TE) | 10 | 83 |
| Vitamin K (ug) | 0.0 | 0 |
| Vitamin C (mg) | 60 | 75 |
| Vitamin B1 (mg) | 1.80 | 164 |
| Vitamin B2 (mg) | 1.60 | 114 |
| Niacin (mg NE) | 18.0 | 113 |
Ingredients: Bulking Agents (Microcrystalline Cellulose, Di-Calcium Phosphate), Vitamin C, Vitamin E, Niacin, Anti-Caking Agents (Magnesium Stearate, Silicon Dioxide), Vitamin A, Vitamin D3, Vitamin B2, Vitamin B1
Quality and price
Domenico
12/09/2023
Fast delivery
Lea Mawhinney
10/02/2023
Excellent product
James H
01/02/2023
I wanted the performance ones but ur outta stock
Christopher McKee
25/01/2023
The order never turned up
Graham Noble*
07/11/2022
Good value for money
Grant Harris
02/11/2022
Haven't tried this product as of yet.
Mark Fanning
09/08/2022
We'll see how it goes
Tom Roberts
15/07/2022
Winter essentials
craig jones
17/12/2021
Great stuff
Tom Roberts
03/12/2021
I take them for the Vitamin D in Winter. Keeps me smiling.
William
02/12/2021
Ottimo prodotto
Angelo Marchetta
01/12/2021
Prodotto top
Paolo Saccardo
29/11/2021
Utili per tutti i giorni
Petrella Claudio
29/11/2021
E' la prima volta che lo provo,vediamo i benefici
Roberto M
27/11/2021
Vitamine essenziali per le difese immunitarie.
ALFREDO SEPIELLI
26/11/2021
Ottimo prodotto
Fiorentino Roberto
24/11/2021
Vado sulla fiducia. Lo prendo da poco.
severino falcetta
16/11/2021
Great product
Andreia Teixeira
20/10/2021