BUY 1 BETA FUEL MULTIPACK & GET 10% OFF YOUR ORDER
BUY 2 OR MORE BETA FUEL MULTIPACKS & GET 20% OFF YOUR ORDER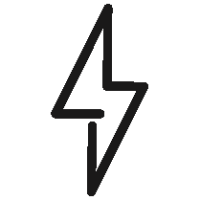 1:0.8 MALTODEXTRIN:FRUCTOSE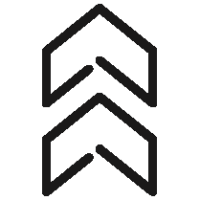 40g CARBOHYDRATES PER SERVING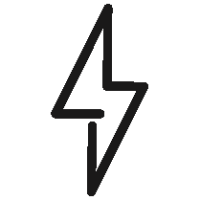 1:0.8 MALTODEXTRIN:FRUCTOSE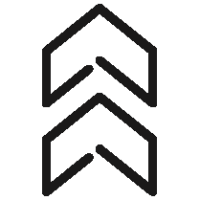 40g CARBOHYDRATES PER SERVING
EVIDENCE-BASED ENERGY GEL FOR PHYSICAL AND MENTAL POWER OUTPUT
Designed as a world-leading, whole body energy source, our innovative Beta Fuel Dual Source Energy Gel + Nootropics combines a new ratio of carbohydrate with Cognizin® Citicoline to improve both your physical and mental performance.
Part of an entire fuelling solution range that includes drinks and chew bars, our Beta Fuel Dual Source Energy Gel + Nootropics is optimised with a brand new 1:0.8 ratio of 40g carbohydrate to enhance your mental and physical power output, increase your body's carbohydrate usage efficiency, and limit gastrointestinal discomfort to deliver a scientifically superior fuel.
WHAT ARE NOOTROPICS?
Nootropics are supplements that can improve or maintain peak cognitive performance such as attention, focus, creativity, motivation, memory and so on. We've combined our innovative Beta Fuel Energy Gel with nootropics to offer endurance athletes a complete energy source for both body and mind because you need peak mental function when the demands are most physical.
WHY YOU SHOULD USE BETA FUEL DUAL SOURCE ENERGY GEL + NOOTROPICS
As an endurance athlete (your events typically last more than two hours) you need to take in between 80-120g of carbohydrate per hour. The Science in Sport Beta Fuel Dual Source Energy Gel + Nootropics delivers an optimised 40g of carbohydrate in a single, convenient isotonic fuelling solution with minimal GI discomfort. While the carbohydrates will maintain optimum physical power output, the nootropics will ensure you maintain mental performance.
NEW 1:0.8 RATIO REPLACES 2:1 RATIO
A 1:0.8 ratio of maltodextrin to fructose increases the percentage of ingested carbohydrate that is oxidized (known as efficiency) from 62% to 74% when compared with a ratio of 2:1
A 1:0.8 ratio of maltodextrin to fructose reduces self-reported symptoms of stomach fullness when compared with a ratio of 2:1
ADDITION OF COGNITIVE ENHANCERS
250mg Cognizin® Citicoline for improved cognitive function
200mg caffeine, 1g Taurine and 200mg Theanine
THE SCIENCE BEHIND BETA FUEL HAS EVOLVED

Through our Performance Solutions team, we've worked closely with elite athletes in the research and development of the new Beta Fuel range to bring you a scientifically superior fuel in a range of formats that allow you to use +17% more carbohydrate (O'Brien et al, 2013).

A ratio of 1:0.8 enhances exogenous CHO oxidation compared with 2:1 ratio by 17% (O'Brien et al) and 10% (O'Brien et al)
A ratio of 1:0.8 enhances mean power output during 10 maximal sprint efforts by 3% compared with 2:1 ratio (O'Brien et al)
A ratio of 1:0.8 increases % of ingested CHO that was oxidised (efficiency) from 62% (2:1) to 74% (1:0.8) (O'Brien et al)
A ratio of 1:0.8 reduces symptoms of stomach fullness and nausea when compared with a ratio of 2:1 (O'Brien et al)
HOW AND WHEN TO USE BETA FUEL DUAL SOURCE ENERGY GEL + NOOTROPICS
Just like the Beta Fuel Energy Gel, our Nootropics Gel contains 40 grams of carbohydrate, with added nootropic substances that can enhance cognitive performance, giving you that mental lift you might need, especially at the latter phases of exercise.
The Beta Fuel Gel with Nootropics contains 1 gram of the amino acid L-taurine, 250 milligrams of Cognizin® to enhance information processing and 200 milligrams of caffeine with 200 milligrams of L-theanine, the amino acid which has been shown to increase subjective feelings of alertness, while reducing feelings of 'jitters' that you get with caffeine alone. Consume directly from packaging, maximum of one serving per day.
Combine with other energy supplements from the Beta Fuel range to achieve hourly 80-120g carbohydrate intake
Nutrition Stats
| Typical Values | Per 100ml | Per Serving 60ml |
| --- | --- | --- |
| Energy | 1122kj/673kcal | 264kj/158kcal |
| Fat | 0.0g | 0.0g |
| of which saturates | 0.0g | 0.0g |
| Carbohydrate | 66g | 40g |
| of which sugar | 31g | 19g |
| Protein | 0.0g | 0.0g |
| Salt | 0.05g | 0.03g |
*Reference intake of an average adult (8400kj/2000kcal)
Ingredients:
Water, Maltodextrin (from Maize) (29%), Fructose (22%), L-Taurine, Cognizin(R) Citicoline, Caffeine Anhydrous, L-Theanine, Flavourings, Acidity Regulators (Citric Acid, Sodium Citrate), Gelling Agents (Gellan Gum, Xanthan Gum), Preservatives (Sodium Benzoate, Potassium Sorbate), Sodium Chloride.
No allergens
Pricey but did hit the spot when I needed it.
Mr A Tom
27/05/2023
Ottimo prodotto rispetta le caratteristiche descritte
Renato Giannecchini
20/05/2023
Fantastic product that is brilliant and immature fuelling
Mr Dean Lindsay
13/05/2023
Decisamente ottimo
Angelo
25/04/2023
Taste good and easy on my stomach. Rocket fuel for the runner
Peter Clark
17/04/2023
Appena li assumi hai una sensazione di beneficio. La qualità è davvero alta
Vianello Paolo
12/04/2023
Nuovo gel molto performante
MARIELLA BIGHELLI
08/04/2023
Li avevo presi nel 2021 per provarli e devo dire che per me che partecipo solo alle Granfondo li ho trovati eccellenti come tutti gli altri prodotti SiS che ho avuto modo di provare.
Pierluigi dalla Toscana
03/01/2023
Non posso farne a meno, il mio carburante per ogni gara o uscita.
Andrea Lo iacono
25/11/2022
Ottimo allenamenti intensi in bici
aldo alessandro corti
25/11/2022
Ottimo prodotto soprattutto per chi pratica sport endurance che richiedono ore di allenamento per cui assunzioni di più di un paio di gel. Con questo tipo di gel i disturbi gastrointestinali sono notevolmente ridotti.
Grazia Martino
31/10/2022
Ottimo prodotto, sperimentato in uscite lunghe sua di running che di bike
PAOLA PAGNOTTA
22/10/2022
Ottimo prodotto. Lo uso da qualche mese e trovo che funzionino bene anche su lunghi allenamenti
Eliana Malcangi
18/10/2022
The effectiveness of this product is excellent. I was initially skeptical as to whether I would notice a difference whilst cycling in comparison to a standard gel. But 100% I maintain a higher performance for longer and sustain my efforts on longer rides. The only downside.......the taste. I guess a more concentrated formula means a more concentrated taste.
Ben Marchant
17/10/2022
a mio parere buona resa durante la prestazione
luca gozzetti
11/10/2022
Super gel performanti
Teo Zanin
09/10/2022
Fantastico, super consigliato.
Giovanni Raimondi
08/10/2022
Gustoso è valido durante la corsa, ma a fine attività mi ha portato ad avere attacchi di mal di pancia. Sperando che il mio corpo si abitui al prodotto proverò ancora ad utilizzarlo
Ale
30/09/2022
prodotto molto buono, niente da dire sensazione positiva.
Francesco Russo
06/05/2023
Top quality
Malcolm Johnson
19/04/2023
Digeribilissimo, buono e funzionale
FABRIZIO Il Travo
11/04/2023
Quando faccio un allenamento più lungo questo è l'ideale
LUCA GAGLIARDI
25/03/2023
Efficaci nell'immediata somministrazione, un risultato quasi insperato. Molto digeribili
Barbara Calzetta
22/03/2023
MOLTO VALIDI
Fabrizio
20/03/2023
Ottimo prodotto per prestazioni super
Alberto
15/03/2023
The product is good but haven't fully felt its fuel.
bbmw0
13/03/2023
Alles super
Marion Reichsigl
11/03/2023
pratico utile nei momenti di crisi
Pierpaolo
14/02/2023
Veramente una grande scoperta
Cristian Mauri
10/07/2022
E' gusto personale, non mi fanno impazzire i gel, gusto troppo intenso.
Fabio Giani
07/07/2022
Il meglio sul mercato! Piccolo pacco grande quantità di carbo
lorenza menapace
01/07/2022
Super gel.
Valerio Bonanni
26/06/2022
Ho trovato questi gel davvero fantastici per i miei allenamenti e per le gare particolarmente lunghi. Gusto mela davvero buonissimo.
Fabio
20/06/2022
OTTIMO PRODOTTO
Matteo Mileva
07/06/2022
Prodotto veramente valido!
Simone Canterini
25/05/2022
Ottimo. Non velocissimo nella risposta. Consiglio di prenderlo con un po' di anticipo rispetto, ad esempio, la salita imminente
Andrea
26/04/2023
Expensive for gels but worth it
Richard Braid
20/03/2023
Fantasticoooo
Nicola Vannucci
18/02/2023
Ottimo prodotto
Francesco
31/01/2023
40 gr di carboidrati a diverso livello di assorbimento. Ottimi
Fabrizio
04/12/2022
Ottimo dal punto di vista energetico e per non avermi dato problemi di nessun tipo
Gianfranco muraro
21/10/2022
Assolutamente forniscono un ottimo apporto di energia
EMANUELE
16/10/2022
Usato in una sessione di allenamento di 20 km di corsa su strada. Ottimo, ha supportato gli ultimi dieci km consentendomi di non ridurre il ritmo. Lo userò in mezza maratona
Customer
13/10/2022
Veramente un must
Paolo
12/10/2022
In abbinato con la polvere sono i miei prodotti preferiti per gli sport endurance. Ottimo gusto e comodità d'apertura mentre si fa l'attività
Bianchini Simone
07/10/2022
Da una buona carica di energia
Tommaso Seia
07/10/2022
Consiglio!!
annie
03/10/2022
ho dato tre, perché sto ancora testando come e quando è meglio prenderlo.
mario recalcati
03/10/2022
Gel efficace
Bruno Salvatelli
30/05/2022
Nel finale ci vuole
Fabio Tibaldo
26/05/2022
Ottimo prodotto facile da assorbire
luca martinato
24/05/2022
I nuovi beta fuel sono i nuovi prodotti,veramente ottimi.
Urbano Ragazzo
22/05/2022
Ottimo prodotto molto gustoso
CLAUDIO DRAGONI
21/05/2022
Facilmente bevibili e ricchi di zuccheri
Michele Brussa
16/05/2022
Ho pagato ma non ho ricevuto la merce, sono stato truffato
Antonio Siciliano
13/05/2023
Prodotto molto valido e ben digeribile
Domenico Sinicropi
30/04/2023
Molto utile nei miei allenamenti.
Giulio
20/03/2023
I migliori gel per le uscite in bici
Aldo
18/03/2023
Buon prodotto buon gusto
Stefano Perego
07/03/2023
Una bomba di energia! Durante allenamenti e gare di trail running sono i miei migliori amici. Gusto mela 🍏 è il mio preferito.
Sofia Marino
14/11/2022
Da provare!!!
barbara rizzo
27/09/2022
Efficaci,soprattutto quando la stanchezza inizia a farsi sentire. Facile da digerire,non creano pastoni in bocca e si sente quasi subito il picco di energia dato dai nootropici. Sapore buono.
Matteo Restani
19/09/2022
Dopo che lo provi ...non ne puoi più fare a meno !!!
Domenico Baldoni
15/07/2022
ottimo prodotto con alta digeribilità
Fabrizio
15/06/2022
questo gusto non mi fa impazzire; meglio strawberry.
Davide
09/06/2022
Mi è stato inviato il prodotto Beta Fuel con scadenza troppo ravvicinati (2 mesi e mezzo), senza che ciò fosse indicato nell'inserzione del prodotto. Contattati non hanno previsto né un cambio merce né uno sconto.
Wil
06/06/2022