GO Energy + Electrolyte Gels
Perfect for:
Dairy Free
Energy
Gluten Free
Nut Free
Vegan
Wheat Free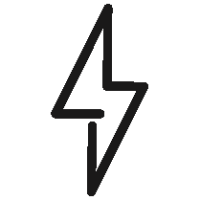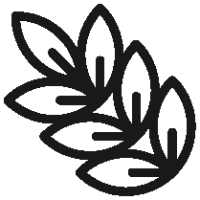 22g carbohydrates, 118mg sodium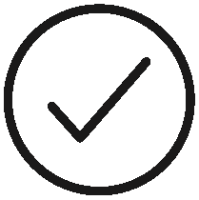 Informed Sport accredited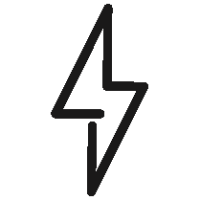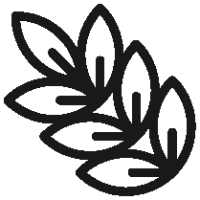 22g carbohydrates, 118mg sodium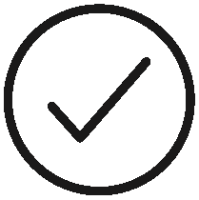 Informed Sport accredited
Why Choose?
Designed for long or warm exercise sessions
87 calories per serving
Formulated with key electrolytes, to replace those lost via sweating
About GO Energy + Electrolyte Gels
The GO Energy + Electrolyte gels build on the established science of the GO Isotonic Energy gel, the world's first and only truly isotonic energy gel.
The gel not only delivers a rapid supply of easily digestible carbohydrates (22 grams) for energy, but also provides 118mg sodium, 9.5mg potassium and 1.5mg magnesium per gel.
Benefits
Electrolytes including sodium, potassium and magnesium are lost through sweat and need to be replaced in order to help the body maintain fluid balance, alongside an appropriate fluid intake.
Informed Sport Registered:
Our complete product range is developed using a world-class approach to banned substance testing, providing assurance for athletes. For more information on Informed Sport & our unique world class approach, click here.
Aim for 1 x GO Energy + Electrolyte Gel and 2 x GO Isotonic Energy Gels per hour during exercise lasting over 90 minutes
Can also be consumed pre-exercise to ensure electrolytes are available for fluid absorption
Suitable For
vegan
gluten-free
wheat-free
dairy-free
nut-free
Nutrition Stats
For nutritional information about the individual flavours please contact customer service. Example below is for Raspberry flavour.
| Typical Values | Per 100ml | Per Serving 60ml |
| --- | --- | --- |
| Energy | 617kj/145kcal | 370kj/87kcal |
| Fat | 0.0g | 0.0g |
| of which saturates | 0.0g | 0.0g |
| Carbohydrates | 36g | 22g |
| of which sugars | 1.2g | 0.7g |
| Protein | 0.0g | 0.0g |
| Fibre | 0.0g | 0.0g |
| Salt | 0.5g | 0.3g |
Ingredients:
Water, Maltodextrin (From Maize), Natural Flavour, Salt, Gelling Agents (Gellan Gum, Xanthan Gum), Acidity Regulators (Citric Acid, Sodium Citrate, Malic Acid), Sweeteners (Acesulfame K, Sucralose), Preservatives (Potassium Sorbate, Sodium Benzoate), Potassium Chloride, Magnesium Citrate
It is a great energy pectin for athletes, especially the taste is very good
Guest
14/09/2018
Works for me and I like the flavour
Mr Tony Oswald
23/07/2022
Works for me, definitely caramel with some salt, not vice versa
Mr Tony Oswald
23/11/2021
Genius and helpful
Mohamed Eldeiry
24/09/2021
Great product and excellent service 👏
Lesley Rudd
20/09/2021
I use these for emergencies when I think I'm about to get cramps (or have actually got them) because my electrolytes are low - usually because I haven't been able to drink enough water with hydro tabs in them (sometimes you mis-judge the fluid needed vs. outside temperature, likely sweat, and, for a rowing head race, amount of time queueing before a race start with no access to toilet facilities ...). Anyway, tried and tested - cramps occur - take gel - cramps dissipate. Need though to top up the actual fluids too again ASAP. In my metabolism, I seem to need both the salts and the sugar together, for the salts to be effective. I am post-menopause and seem to be less resilient in my later years to electrolyte imbalance, particularly sodium it seems. Oh - this flavour is the most palatable of the bunch.
Cathy
20/09/2021
Ottimi integratori per le lunghe pedalate.
SANDRO
14/06/2021
Sono sempre il meglio
Sandro
13/06/2021
Mi hanno salvato l'uscita diverse volte. Eccellenti
Laura
06/06/2021
Ottimo energetico durante l attività unica pecca che cambiano spessii gusti ….e personalmente alcuni mi da l idea siano troppo dolci …(per cui. non li ho mai acquistati)
Maria Margherita Crippa
05/06/2021
Mi piace molto il gusto per niente nauseante
Roberto M
02/06/2021
Tra i miei gel preferiti. Non riuscirei più a farne a meno
Stefano Zanga
27/05/2021
il gusto sebbene sia dolce non mi stufa per la presenza del salato. La presenza di elettroliti mi agevola usandoli per il triathlon sia prima del nuoto, durante la bici e nella corsa.
Andrea Toso
26/05/2021
Best taste ever
JOSE AZEVEDO
07/05/2021
Keep me going and actually taste really good.
Alex Hunter
14/04/2021
Taste nice
Carwyn Wooldridge
19/09/2020
The best flavor.
Snaefellian
19/09/2020
Good taste. Rapid energy.
Simon Sanderson
08/04/2020
Great taste and work well.
Sarah Colquhoun
23/03/2020
Very good in taste, but they leak
Guest
15/10/2018
Giusta integrazione di energia
giuseppe Pagani
05/07/2023
molto pratico per un veloce utilizzo
Mauro Merli
27/06/2023
Great product and great taste!
Louis Gamito
04/06/2023
è un prodotto che sto usando da qualche anno e continua a stupirmi ogni volta
Massimo
19/05/2023
quando fa caldo non se ne può fare a meno ottimo prodotto
pasquale cocchiola
13/04/2023
Prodotto fantastico provato e riprovato più volte
fabio schiavo
19/03/2023
Integratore salino molto utile
Cliente
07/03/2023
Utilissimo ultimi km dopo tanti km
roberto benedetti
13/02/2023
Buon gusto e reintegra sali
Matteo
15/12/2022
Ottimi e pratici
Mauro Merli
18/11/2022
Always use their energy gel!
Letizia Morandi
17/11/2022
Ottimo sapore.. ottimo prodotto
annie
03/10/2022
Credo siano eccezionali come integratori durante l'attività
GIUSEPPE OLIVADESE
31/08/2022
ottimo prodotto..non lega la bocca come altri..top
Roberto Barisciano
25/06/2022
Gel di buon gusto e perfetti per giri di lunga durata
Tiziano
28/05/2022
Ottimo prodotto
customer
22/05/2022
Valido e ormai consolidato aiuto durante la mia attività sportiva in bici.
Massimiliano Maurizi
09/12/2021
Fenomenale e buona
Guest
06/12/2021
Dopo aver provato negli anni tanti prodotti, ritengo che i gel sis siano i migliori sul mercato: assolutamente ben digeribili, si sente la loro assunzione in termini di energia nelle prove di endurance. L'attenzione di Sis nella ricerca si vede e si tocca con mano. Gli elettroliti presenti conferiscono al prodotto un sapore leggermente salato, ma che non disgusta e che si rivela piacevole
Michele
03/12/2021
Un gel ottima assunzione e gusto
Diego Lavarda
03/12/2023
Gusto molto buono ottima digeribilità pratico da portar con se .
GABRIELE
26/05/2023
Molto pratico
Tiziano Mangili
23/05/2023
pratico, facile da aprire anche con i guanti senza doversi fermare, buon sapore
davide
19/05/2023
Sempre utile e pratico eccezionale
ALBERTO MERITANO
12/04/2023
Utilissimo nel periodo estivo
Giacomo Giacobbi
06/04/2023
Buon prodotto
Domenico Sinicropi
11/02/2023
Ancora non ho avuto modo di sperimentare la loro efficace ed utilità
Lorenzo
28/12/2022
Con l'aggiunta di elettroliti mi trovo molto bene
FABRIZIO COLOMBO
26/11/2022
Gel soddisfacente sia per qualità che quantità, ho apprezzato molto poi il gusto limone menta.
Pierguido Zanettin
14/11/2022
Miglior gel isotonico del mercato
Christian
14/11/2022
Gusto ottimo
GABRIELE
11/11/2022
Uso abitualmente prima e durante le gare
Gianmaria Rossini
13/10/2022
ottimo prodotto. Devo ancora provarlo su lunghe distanze.
mario recalcati
03/10/2022
Buoni anche se un po' cari
Lucky
30/06/2022
Sono il top per me!
Salvatore
10/04/2022
i migliori
Fulvio Garbari
04/04/2022
mi trovo bene
Roberto Jellici
31/03/2022
Sis i migliori
Roberto
30/03/2022