Perfect for:
Dairy Free
Gluten Free
Nut Free
Vegan
Vegetarian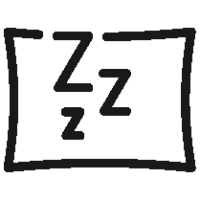 Promotes sleep and recovery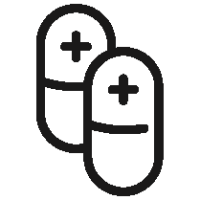 Includes 6 active sleep ingredients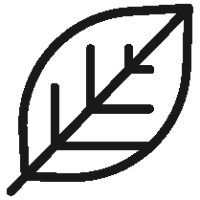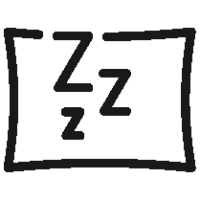 Promotes sleep and recovery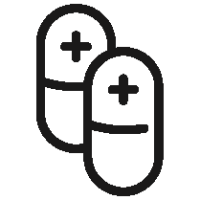 Includes 6 active sleep ingredients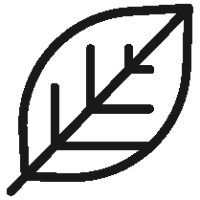 About Rest+ Capsules
Scientifically proven to increase total sleep time by up to 30 minutes. Rest + Capsules are designed to improve sleep quantity and quality, so that athletes can recover better from training or competing.
MORE ABOUT THE SCIENCE
Sleep is a critical component to help athletes recover and adapt from the intense physical demands of training and competition. Athletes in both endurance and team sports often report sub-optimal durations of sleep as well as difficulty with getting to sleep in the first instance, the latter is especially the case when training or competition is performed late in the evening.
It can also be said that sleep quality is severely compromised during times of intense travel, training and competition schedules. As can often be the case with training camps and repeated days and weeks of competition. In relation to physical and mental performance, consecutive days of sleep restriction can be catastrophic for performance given that it increases susceptibility to illness and impairs decision making, muscle strength and endurance exercise performance. With all this in mind, Rest + Capsules is formulated with a blend of ingredients to help promote feelings of relaxation and sleepiness, reduce the time taken to fall asleep, increase overall sleep duration and ultimately, reduce feelings of fatigue upon waking on the subsequent morning.
Rest + Capsules provide a combination of active ingredients to support sleep quality. Each serving includes Tart Cherry, Glycine, Tryptophan, 5-HTP, Theanine and Magnesium. Rest + Capsules are recommended to be taken within 30-60 minutes before going to bed. Our Rest+ range of sleep remedies and sleep aid tablets is tested under the Informed Sport programme.
Rest+ has been studied in collaboration with Liverpool John Moores university to measure impact on sleep duration and time to fall asleep. With all other factors controlled, Rest+ supplementation showed a statistical difference vs placebo of 22 minutes longer sleep duration and 24 minutes faster time to fall asleep. Read more about the study here
*Please note we cannot ship Rest+ products to Ireland. We apologise for any inconvenience caused.
Benefits
Informed Sport Registered
Our complete product range is developed using a world-class approach to banned substance testing, providing assurance for athletes. For more information on Informed Sport & our unique world class approach, click here.
Suitable for: Vegans, Vegetarians, Nut free, Sesame seed free, Dairy free, Gluten free, Soya free, Fish free
Take 4 capsules 30-60 minutes before bed.
Suitable For
vegetarian
vegan
gluten-free
dairy-free
nut-free
Nutrition Stats
| Vitamins & Minerals | Typical values per serve | % RI* per Serving |
| --- | --- | --- |
| Magnesium (mg) | 150 | 40 |
| Also contains | Typical values per serve |
| --- | --- |
| L-Glycine | 1500 |
| L-Tryptophan | 220 |
| CherryPURE® Tart Cherry | 110 |
| 5-HTP | 100 |
| L-Theanine | 100 |
Ingredients: L-Glycine, Magnesium Bisglycinate, Glazing Agent (Hydroxypropyl Methylcellulose), L-Tryptophan, CherryPURE® Tart Cherry (Prunus Cerasus), L-Theanine, 5-HTP (Hydroxytryptophan 98% fermented) (Griffonia simplicifolia), Anti-Caking Agents (Magnesium Stearate, Silcon Dioxide).
Don't enjoy having to swallow so many tablets to make it work so still getting used to this product as new to me. Time will tell if it works
Customer
19/10/2022
Take these at the end of the day and definitely feel i have slept and felt better in the morning. Ready to hit some more sessions the next day!
Mark Fanning
09/08/2022
Idem come sopra
Giuseppe Somma
02/08/2022
Una bella scoperta aiuta a migliorare il sonno soprattutto dopo sforzi importanti
Stefano
24/07/2022
Waste of money. Avoid
Matthew Mowthorpe
02/07/2022
When I travel a lot this is great before bed
Tim Don
02/06/2022
Ho appena iniziato ad assumerlo, non sono ancora in grado di giudicarlo.
riccardo ferrari
26/05/2022
È la prima volta che provo questo integratore, funziona molto bene 👍🏻
LINO STOCCO
13/01/2022
È ancora presto (sole due settimane) per dare una valutazione sulla reale efficacia del prodotto ma l'impressione è che sia effettivamente efficace nel coadiuvare il sonno. Da valutare anche l'effetto placebo, ma in generale al risveglio si è percettibilmente più riposati.
Edoardo Licciardello
09/01/2022
I don't really think I slept better
Kevin Wu
10/12/2021
Will start using this week🙂
Snaefellian
01/12/2021