GO Energy Bar Mini - 30 Pack
Perfect for:
Dairy Free
Energy
Nut Free
Vegetarian
Wheat Free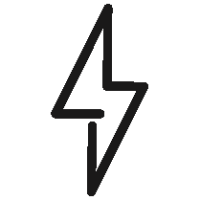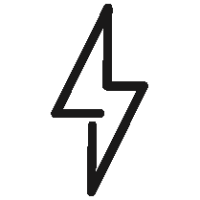 26g carbohydrates, 4.5g protein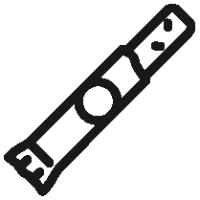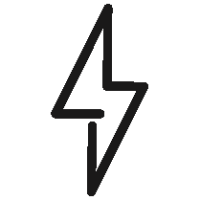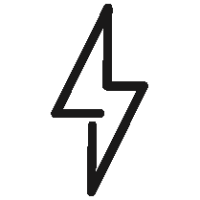 26g carbohydrates, 4.5g protein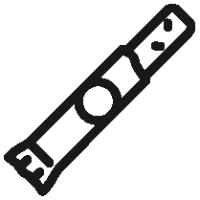 Why Choose?
Easily digestible and high carbohydrate based energy bar
139 calories per serving
Made from natural fruit ingredients
About GO Energy Bar Mini
GO Energy bars are a nutritious, easily digestible and high carbohydrate based snack made from fruits and wholesome ingredients. The reduced size provides a practical and nutritious approach to provide carbohydrate during exercise. Proven by thousands of athletes in the world's toughest races, it meets their demanding energy needs.
GO Energy Mini Bars are high in carbohydrate (26 grams), moderate in protein (4.5 grams) and low in fat (2 grams).
Benefits
Depleting your carbohydrate stores during exercise is one of the major causes of fatigue. Delivering additional carbohydrate during exercise is known to improve performance, race times and delay the onset of fatigue.
Informed Sport Registered
Our complete product range is developed using a world-class approach to banned substance testing, providing assurance for athletes. For more information on Informed Sport & our unique world class approach, click here.
Suitable For: Vegetarians, Lactose free, Wheat Free, Nut Free
Flavours:
GO Energy Bar 30 Pack - Blueberry
GO Energy Bar 30 Pack - Chocolate
GO Energy Bar 30 Pack - Banana Fudge
GO Energy Bar 30 Pack - Red Berry
GO Energy Bar 30 Pack - Apple and Blackcurrant
Aim for 1/2 bars per hour, or consume with other products to hit 60g of carbohydrate per hour during exercise
Designed to fit easily in jersey pockets, cycle bags and waist packs, simply tear open the packaging and consume
Suitable For
vegetarian
wheat-free
dairy-free
nut-free
Nutrition Stats
For nutritional information about the individual flavours please contact customer service. Example below is for Banana Fudge flavour.
| Typical Values | Per Serving 40g | Per 100g |
| --- | --- | --- |
| Energy | 587kj/139kcal | 1468kj/347kcal |
| Protein | 4.5g | 11g |
| Carbohydrate | 26g | 64g |
| of which sugars | 12g | 30g |
| Fat | 2.0g | 5.0g |
| of which saturates | 0.3g | 0.7g |
| Fibre | 1.0g | 2.6g |
| Sodium | 0.1g | 0.1g |
Ingredients:
Fruit Juices From Concentrate 31% (Grape, Pineapple), Dried Fruits 26% (Dates, Banana, Apricots), Cereal 18% (Rice & Soy Crisp (Rice Flour, Soy Protein Isolate, Oat Flour, Salt, Vegetable Oil, Lecithin) (Gluten), Oats (Gluten)), Maltodextrin (from Maize), Soy Protein Isolate, Emulsifier (Soy Lecithin), Flavouring, Humectant (Calcium Lactate)
Great tease. Good for long rides
Robert Sawosko
08/12/2022
Quality product
Yonas Yohannes
07/12/2022
First time trying these. Taste good and will how they do for an energy boost.
Alan Clark
05/12/2022
Great product and good value
James Hardie
12/10/2022
Powdery aftertaste
Mr Tony Oswald
08/10/2022
Great taste, quick and easy to digest on the bike. Also use as a snack during the day too.
Ethan G
03/10/2022
Not really a fudge as such .Taste fine but I personally would prefer a softer more palatable item.
kevin strachan
28/09/2022
Good taste ideal for my longer runs
K881mark
25/09/2022
Very tasty and easy to digest bars both on the bike and as a good snack off the bike too.
Ethan G
23/09/2022
Tastes good, wish there were a variety of flavours though.
Shak U
13/09/2022
Great taste.
Lee Robinson
14/06/2022
I use these regularly for fuelling long rides, including a recent six trip over 400 miles. I've tried several flavours and they're all great.
John
13/05/2022
Very nice bars
Mr David Finbow
22/03/2022
Great Taste and easy to eat on the go
Brian
28/01/2022
Never received so can't review, courier lost delivery got money back
Paul Noon
22/01/2022
Energia sicura
Angelo Tardio
15/12/2021
Tasty and nutritious.
Martin Clark
31/10/2021
Five star.
JAMES GORDON MUIR
19/10/2021
Easy to get down & pleasant flavour. Works for me.
Nick
26/09/2021
Love these bars. Been buying them for years.
Johnboy 430
18/09/2021
See my recent company review for co me ts on these great little bars.
Roger
06/12/2022
Very tasty, would like more flavours
MR GEOFFREY C ROLFE
03/12/2022
Great for fuelling longer rides. The texture is a nice change from gels. Great tasting.
John
14/11/2022
Not delivered
Shane
20/10/2022
Super stuff
Mr Phil Rosenbloom
19/10/2022
Good product.
Diego
19/10/2022
Great pocket size bars to keep on the move, doesn't matter if they get warm in your pocket, tastes good and doesn't overly clog your mouth up.
James Hutchins
22/07/2022
Again a top product
Peter Clegg
22/06/2022
Tasty and just the right size.
Mr Ashworth
15/05/2022
Always take a couple of bars on a cycle or run easy to digest and taste great
Ryan Rudge
20/03/2022
Very pleased with the quick and efficient service
Mr ROBERT EDWARDS
14/02/2022
Have always enjoyed these bars and was interested in a promotion for 30% off across the whole site, unfortunately, it appears as though no discount was applied.
NEIL SHEPPARD
24/10/2021
Very nice. Not too big & easy to chew
Richard Briers
16/10/2021
Great taste, ideal protein snack
Paul Weston
01/10/2021
Easy to digest, I eat them during exercise.
Eamonn Madden
30/08/2021
I prefer the Blueberry flavour but they were out of stock so I had to get these.
Tracy Critchlow
31/05/2021
Very good taste.
Josu Uriarte
31/05/2021
Fantastic bars really tasty and gives me a good boost when I need it
Keith Tanner
30/05/2021
Just what I asked for.
Colin Kinnear
28/05/2021
Great taste easy to eat when riding
Mr Michael Burns
18/05/2021