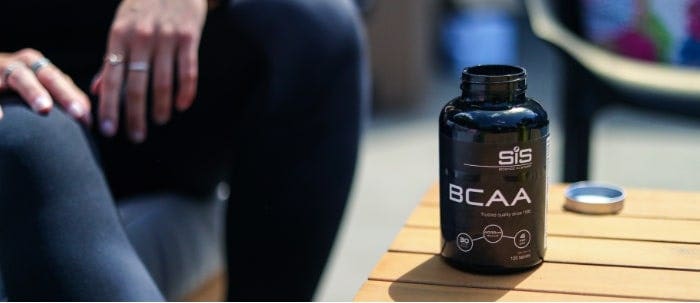 Omega 3s are essential fatty acids that are important in the normal functioning of all tissues of the body. Two key compounds when supplementing with omega 3 are EPA and DHA. Additionally, omega 3s exert anti-inflammatory effects, support immune function, cardiovascular health and exercise performance.
Read More
Omega 3 Fish Oil
Designed as a convenient and easy way to keep your Omega 3 levels topped up, our omega 3 tablets can support overall health and athletic performance. Omega 3's exert anti-inflammatory effects and can support immune function and overall cardiovascular health, making them a great addition to your diet.
Discover the benefits of Omega 3 fish oil
Our high-quality Omega 3 fish oil supplements offer a multitude of health benefits, and are an excellent way to supplement a balanced diet to maintain optimum body function. Omega 3 fatty acids act as structural components of cell membranes and can provide a source of energy. Additionally, they exert anti-inflammatory effects, contributing to overall joint, bone, and cardiovascular health.
Boost your immune system
EPA and DHA are two of the key compounds found in Omega 3 fish oils. These compounds are the building blocks of immune cells and act as precursors of the inflammatory mediators which help to regulate immune response. The anti-inflammatory properties of Omega 3 fatty acids can also help to counteract the effects of prolonged, heavy training which can lead to immunosuppression. Including a daily dose of omega 3 can support normal immune function for those with an active lifestyle.
High-quality supplements to support overall health & wellbeing
For those who exercise frequently, it's especially important to provide your body with the support it needs to recover quickly and maintain regular function. In addition to our Omega 3 Fish Oil, discover our full range of high-quality vitamins & supplements to further enhance your health and wellbeing. If you want to prioritise muscle repair and recovery, these supplements can be combined with our selection of recovery and protein products to support your individual health and fitness goals.
Shop SiS Omega 3 Fish Oil supplements & more
In addition to expertly formulated nutritional supplements, our range of sports nutrition products has been carefully designed to enhance your wellbeing and help you to achieve your fitness goals. From energy-boosting products to hydration support, you'll find everything you need to build an effective supplementation routine.