GO Isotonic Energy Gel Orange 30 Pack
0% Off
Special Price
£42.00
Was
£42.00
Fast, easily digested energy - the world's first isotonic energy gel.
Orange energy gels provide a fast energy boost with no need for water, in easy to open packaging.
Next Day Delivery: Order within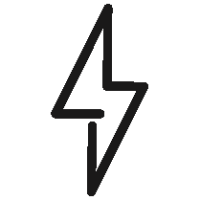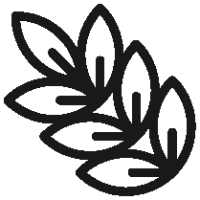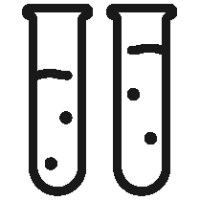 Truly isotonic formulation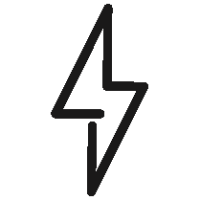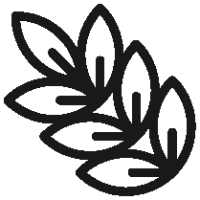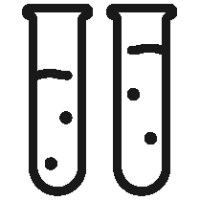 Truly isotonic formulation
Why Choose?
About GO Isotonic Energy Gel
The GO Isotonic Energy Gel was the world's first isotonic gel effectively delivering an easily digestible and quick supply of carbohydrate for energy during exercise.
They are designed to be consumed without water, minimising the risk of being bloated that can sometimes occur with over-drinking.
Provides you with 22 grams of carbohydrate per gel.
Awards
Winner of the Queens award for enterprise, this innovative product continues to be seen at the forefront by endurance athletes. Use during endurance sessions and events to help avoid flagging.
Benefits
Depleting your carbohydrate stores during exercise is one of the major causes of fatigue. Delivering additional carbohydrate during exercise is known to improve performance, race times and delay the onset of fatigue.
The Isotonic formula allows the gel to empty from the stomach quickly as no fluid needs to be drawn into your stomach to dilute the gel, providing fast energy. SiS GO Isotonic Energy Gels are highly practical and can easily be carried without the requirement for bulky bottles.
Informed Sport Registered
Our complete product range is developed using a world-class approach to banned substance testing, providing assurance for athletes. For more information on Informed Sport & our unique world class approach, click here.
Suitable For: Vegans, Vegetarians, Lactose free, Gluten Free, Wheat Free, Nut Free, Soya Free
Consume 1-3 gels per hour to deliver approx 60 grams of carbohydrate and maximize carbohydrate utilization rates
No need for additional water which helps minimise the risk of feeling bloated
Perfect for when you need a fast, convenient energy boost
Simply tear off the top of the packaging and consume - there is no need to mix with water
Nutrition Stats
| Typical Values | Per Serving (60ml) | Per 100g |
| --- | --- | --- |
| Energy | 367kj/86kcal | 612kj/144kcal |
| Protein | 0.0g | 0.0g |
| Carbohydrate | 22g | 36g |
| of which sugars | 0.6g | 1.1g |
| Fat | 0.0g | 0.0g |
| of which saturates | 0.0g | 0.0g |
| Fibre | 0.1g | 0.1g |
| Sodium | 0.01g | 0.02g |
Ingredients:
Water, Maltodextrin (from Maize) Gelling Agents (Gellan Gum, Xanthan Gum), Natural Flavouring, Acidity Regulators (Citric Acid, Sodium Citrate), Preservatives (Sodium Benzoate, Potassium Sorbate), Sweetener (Acesulfame K), Sodium Chloride, Antioxidant (Ascorbic Acid)
The orange ones are the best tasting aslnd don't have a bad after taste either when using for sports
Matt
06/12/2023
Great product
Garry Turner
18/10/2023
Tastes good
Mark Bamber
17/10/2023
Prodotto ottimo,
cliente
04/10/2023
Love them easy to use and carry
customer
13/09/2023
Is not great product. I just wasted my money on this. I would not recommend to anyone to buy it .
Hossein kaboodi
15/08/2023
Really nice and easy to use
Dean Maskery
09/08/2023
Instant energy when required, the only thing that would make it better is a wrapper that's easier on the environment.
Brian Payton
17/07/2023
GO gels are great and the only ones that don't cause any stomach disturbance during my long runs and races. Really happy and would definitely buy again and recommend.
George T
09/05/2023
Great product, does the job!
Beverley
14/04/2023
Sono super gel, sapore gradevole in bocca , giusta densità , consiglio acquisto
LINO STOCCO
08/03/2023
Ottimo prodotto
Di sanzo Giulio
14/12/2022
Ottimi per energia.
Adriano Bello
20/10/2022
Comode anche da utilizzare con una sola mano in bici.
ANTONIO
19/10/2022
Secondo la mia opinione, a prescindere dai vari gusti, questi gel sono i migliori sul mercato.
CLAUDIO SINICCO
12/10/2022
Prodotto già utilizzato in passato e molto valido.
Luciano V54
30/09/2022
OTTIMI PRODOTTI
Roberto
27/07/2022
Un ottimo compromesso nell' alimentazione in bici
Bruno Arioli
26/07/2022
Sempre al top
Lg
11/07/2022
Buoni e non impiastricciano
Davide Mala
30/05/2022