Go Hydro Pink Grapefruit 8 Pack
Perfect for:
Dairy Free
Gluten Free
Nut Free
Vegan
Wheat Free
Save 0%
Special Price
£60.00
Was
£60.00
£0.38/serving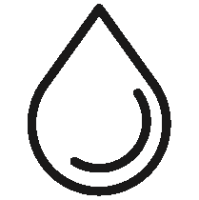 Designed for effective hydration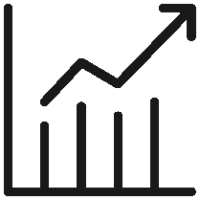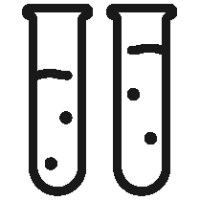 Easy and convenient format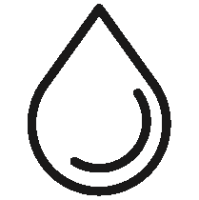 Designed for effective hydration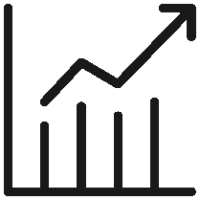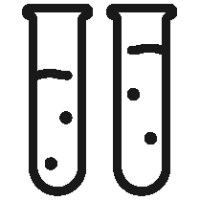 Easy and convenient format
Why Choose?
Optimum hydration in a convenient format
9 calories per serving
Perfect to drop into your bottle during exercise and designed replace the key electrolytes you lose through sweat.
About Hydro
Hydro is designed to ensure you are effectively hydrated to produce your best performance. As an effervescent tablet that readily dissolves in plain water, it represents a highly practical approach (simply drop one tablet in your 500 ml water bottle) without the calories.
Hydro meets your sodium requirements at a specific concentration (30mmol/L) that is scientifically proven to produce superior hydration compared with water alone. It was developed to keep the British Sailing team optimally hydrated at the 2008 Beijing Olympics. Simply drop a tablet into water for effective hydration, with virtually no calories, before and during sports.
Berry flavoured electrolyte mix with natural elderberry extract and added sweetener in 20 tablet pack.
Benefits
During moderate to intense exercise, we can produce up to 2 litres of sweat per hour depending on the environmental conditions. Sweat contains vital electrolytes, including sodium. Sodium is the most important electrolyte as it helps to stimulate thirst, improve taste and promote absorption and retention.
If fluid and electrolyte losses are not replaced, dehydration occurs which is a major cause of fatigue. Once dehydrated, our body temperature rises; our heart rate increases; we deplete carbohydrate stores quicker and we perceive the exercise to be more intense. GO Hydro can help prevent this, with the aim not to lose more than 2% of our body mass.
Informed Sport Registered
Our complete product range is developed using a world-class approach to banned substance testing, providing assurance for athletes. For more information on Informed Sport & our unique world class approach, click here.
Suitable For: Vegans, Vegetarians, Lactose free, Gluten Free, Wheat Free, Nut Free, Soya Free
Consume 500ml of SiS GO Hydro 3-4 hours prior to your event with a further 250-500ml in the hours before starting.
During exercise of a shorter length where carbohydrate intake is not necessary, consume 500 ml of SiS GO Hydro per hour.
Once prepared consume within 24 hours.
Do not consume more than 4 tablets per day.
Add 1 Hydro tablet to 500ml of water and let it dissolve.
Suitable For
vegan
gluten-free
wheat-free
dairy-free
nut-free
Nutrition Stats
| Typical Values                                                                         | Per 100g                                               | Per Tablet 4.2g                                             |
| --- | --- | --- |
| Energy | 772kj/181kcal | 32kj/8kcal |
| Fat | <0.5g | <0.5g |
| of which saturates | 0.3g | <0.1g |
| Carbohydrates | 14g | 0.6g |
| of which sugars | 0.9g | <0.5g |
| Fibre | - | - |
| Protein | <0.5g | <0.5g |
| Salt | 19.0g | 0.80g |
| Vitamin B1 Thiamine | 4.8mg | 0.2mg |
| Vitamin B2 Riboflavin | 7.1mg | 0.3mg |
| Vitamin B6 | 9.5mg | 0.4mg |
*Reference intake on an average adult (8400 kj/2000 kcal)
Ingredients:
Citric Acid, Electrolytes 34% (Sodium Bicarbonate, Sodium Chloride, Calcium Carbonate, Potassium Chloride, Tricalcium Phosphate, Magnesium Carbonate), Sorbitol, Inulin, Natural Flavouring, Green Tea Extract (2.3%) (Green Tea Extract, Maltodextrin), Starch, Sweetener (Sucralose), Colour (Beetroot Red), B Vitamins (Pyridoxine Hydrochloride, Riboflavin 5-Phosphate, Thiamin Hydrochloride).
I gel Science sono una garanzia
Mirco
20/03/2023
Comodo xchè è effervescente
ETTORE PORCARI
11/03/2023
Perfetto per i lunghi
CLAUDIO SINICCO
11/03/2023
Ottimo prodotto
Cliente
07/03/2023
Buonissima
MARA GIOVANNA MARCON
09/02/2023
Ottimi, non mi nauseano e sono ottimi come sali minerali.
Chiaffredo Martini
08/02/2023
They are good. I've had them before. They've just not arrived.
Phill Holland
11/12/2022
Molto utili
Stefano Ferri Ferretti
26/10/2022
Ottimi integratori salini, comodi da trasportare e il gusto non è troppo forte.
Roberto Giacchi
02/10/2022
ECCELLENTE
Flavio Grandi
06/09/2022
Ottimo prodotto per l'idratazione. Con solo 9 kcal le uso anche per dissetarsi ne igiorni più caldi.
CarloC65
08/08/2022
semplicemente efficaci
Fm
24/07/2022
Pastiglie dissetanti con un piacevole gusto. Le uso sempre in uscite lunghe per reintegrage i sali. Ottimo per evitare dei crampi.
Ricci
18/07/2022
Ottimo per gusto e d efficacia
Augusto Majero Pittini
01/04/2022
Good to carry. I carry these in a mini plastic bag while trail running or riding. Grapefruit flavor is less sweet than tropical fruit flavor powder product.
Hye jung Lee
28/03/2022
un integratore salino di immediata assimilazione e a lungo rilascio
Fm
19/12/2021
I like the feeling that it is absorbed quickly without the feeling of staying in the stomach.
Shigeki Oritani
13/10/2021
Excellent. Good flavour Cheap alternative to sports drinks
David
28/09/2021
Di comodo utilizzo, gradevole il gusto non troppo invasivo
Giovanni
25/09/2021
Ottima bibita per reintegrare le sudate estive ... in attesa di quelle sui rulli.
Marco Zandinella
19/08/2021