High performance advisory board
Our High Performance Advisory Board brings together world leading academics and practitioners to share the latest thinking from the world of science and high performance sport. Our advisory board allows us to ensure that the performance nutrition strategies of our elite partners our supported by the most credible scientific and practitioner thinking. In this way, we support our partners with contemporary and innovative Performance Knowledge and Performance Delivery to allow us to tailor practical Performance Solutions. This Paper-to-Podium approach ultimately ensures that everything we do is fuelled by science, trusted by elites and fuelled by performance.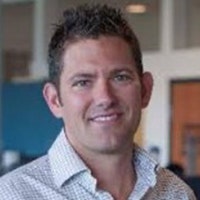 DR TRENT STELLINGWERFF
Since 2011, Trent serves as the Director of Performance Solutions at the Canadian Sport Institute Pacific (Victoria, Canada). In this role, he directs several different research projects across different sport performance discipline areas. He is also the Sport Science, Sports Medicine & Innovation Lead for Athletics Canada – the governing body of track and field. His primary sport and research focuses are in the field of physiology and nutrition interactions, as well as environmental (altitude and heat) expertise. He has previously served on Own The Podium's (OTP) National I&R Advisory Council and currently co-chairs OTP's Relative Energy Deficiency in Sport (RED-S) working group. Prior to 2011, Trent was a Senior Scientist in Performance Nutrition for PowerBar at the Nestle Research Center (Lausanne Switzerland). Trent has more than 100 peer-reviewed scientific publications, and authored 10-book chapters, in the areas of exercise physiology, skeletal muscle metabolism, sports nutrition and performance. In 2010, Trent was a lead author and presenter for the IOC (International Olympic Committee) Nutrition Consensus Meeting. Over the years, Trent has attended and serviced athletes and sports over 4 Olympic Games, 4 Commonwealth Games and >15 World Championships across several sports.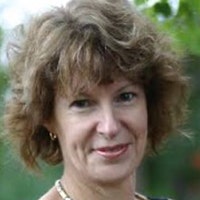 PROFESSOR LOUISE BURKE
Louise is a sports dietitian with nearly 40 years of experience in the education and counselling of elite athletes. She worked at the Australian Institute of Sport for thirty years, first as Head of Sports Nutrition and then as Chief of Nutrition Strategy. She was the team dietitian for the Australian Olympic Teams for the 1996-2012 Summer Olympic Games. Her publications include over 350 papers in peer-reviewed journals and book chapters, and the authorship or editorship of several textbooks on sports nutrition. She is an editor of the International Journal of Sport Nutrition and Exercise Metabolism. Louise was a founding member of the Executive of Sports Dietitians Australia and is a Director of the IOC Diploma in Sports Nutrition. She was awarded a Medal of the Order of Australia in 2009 for her contribution to sports nutrition. Louise was appointed as Chair in Sports Nutrition in the Mary MacKillop Institute of Health Research at Australian Catholic University in Melbourne in 2014 and took up this position in a full-time capacity in 2020.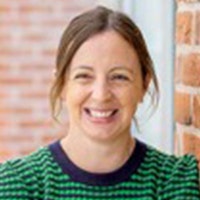 Professor Kirsty Elliott-Sale
Kirsty completed her undergraduate degree and PhD at Liverpool John Moores University. Her PhD examined the effects of female reproductive hormones on muscle strength and since then her work has mainly focused on female athletes. She worked as a Lecturer at Brunel University and the University of Brighton before undertaking a four-year Post-Doctoral Research Fellowship at Kings College London. Dr Elliott-Sale joined Nottingham Trent University (NTU) in September 2009. In addition to her research on female athletes, which includes the menstrual cycle, hormonal contraceptives, the Female Athlete Triad and Relative Energy Deficiency in Sport, her work in recent years has involved designing exercise interventions for weight management in overweight and obese pregnant and postpartum women. She is an Associate Professor of Female Physiology and the Head of the Musculoskeletal Physiology Research Group at NTU.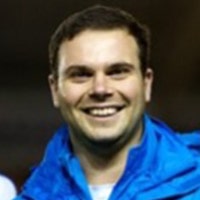 MICHAEL NAYLOR
Michael is currently the Head of Nutrition for the English Institute of Sport where he works with over 20 nutritionists providing support to 20 of Team GB's Olympic and Paralympic sports. He was the lead nutritionist for Team GB at the Rio 2016 Olympics. Michael provided nutrition support to England Rugby for over 7 years working with both the Senior Men and Women teams including the 2014 World Cup winning women's team. In football, Michael was the performance nutritionist at Southampton FC for 6 seasons and now works as a consultant nutritionist with England Football and was part of the support team that travelled to the 2018 World Cup in Russia.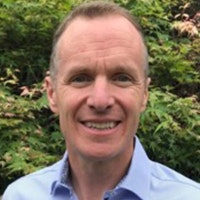 DR KEN VAN SOMEREN
Ken was the former Director of Sport Sciences at the English Institute of Sport, leading the support of Great Britain's athletes to their historic medal haul at the London 2012 Olympics. More recently, he launched and led the GlaxoSmithKline Human Performance Lab, an industry innovation centre committed to advancing human health & performance. He consults to sport & business organisations on high-performance strategy & infrastructure, to industry on product innovation and to business on performance & productivity. Ken is currently a Non-Exec Director and board member at the English Institute of Sport.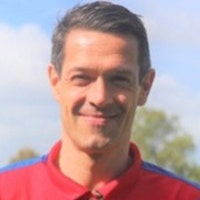 DR SCOTT DRAWER
Scott is the current Director of Sport at Millfield School, the UK's leading sports school. Before moving to Millfield to work with young talent, he spent all of his career in high performance sport leading various research & innovation, science, medicine and technology programmes. Scott spent more than a decade with Team GB leading the R&I programmes across all summer and winter Olympic & Paralympic sports from 2000-2013. Scott then spent a period with England Rugby, as part of the senior leadership team across player development, 7s and the women's game. Scott then moved to Team Sky (2015/2016) to lead a project with the then CEO of Sky (Jeremy Darroch) and Sir Dave Brailsford exploring ways it could capitalise on its investment in professional cycling for the bigger impact on sport in the UK. In his current role, he is seeking to revamp how education aligns with modern sport to provide a more meaningful 'performance' experience for everyone in youth sport regardless of ability or aspiration.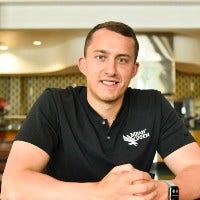 CHARLES ASHFORD
Charles is the current Director of Sports Nutrition at the University of North Texas where he has implemented a program of nutrition support and provision for all 12 competitive teams over the past four years. Prior to this, he provided nutrition support to Texas Tech University and their athletics program, primarily with the American football team. Charles is currently completing his PhD through the University of Huddersfield, exploring the impact of sports nutrition interventions in collegiate American football athletes.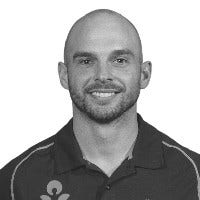 NICK WEBB
Nick is a physical performance coach with over 14 years of experience across multiple sports such as cricket, rugby union and rugby league. Nick is an ASCA accredited elite coach, has a Master's in Health Science from AUT University and is a current MBA candidate with the Massey University Business School. Currently, Nick is serving as the Head of Physical Performance for the Indian men's cricket team and the Board of Control for Cricket in India where he oversees all aspects of preparation for nationally contracted athletes and the national team. Prior to this, Nick has held similar roles with New Zealand Cricket, New Zealand Warriors rugby league and North Harbour rugby.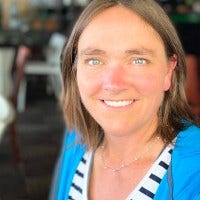 FIONA SIMPSON
With training in Sports Science and Dietetics, Fiona has worked with high performance athletes in New Zealand for over 20 years. She has been Lead Nutrition Provider for the NZ Motorsport Academy for the past 17 years and contributed to the international campaigns of several sports including Para Athletics, Cricket, and Snow Sports. She has spent the past 7 years working with the Championship winning Highlanders Rugby Team as part of the Super Rugby International 15's Competition and now provides Lead Nutrition Support for the Japan National Rugby Team. Fiona is a Professional Practice Fellow in the Department of Human Nutrition at the University of Otago where she supervises postgraduate Sports Nutrition students.