Beta Fuel Energy Chew - Orange - 20 Pack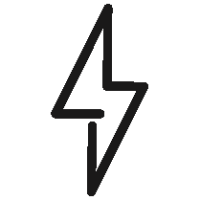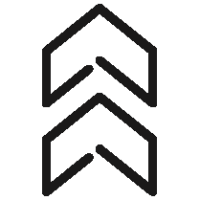 46g CARBOHYDRATES PER SERVING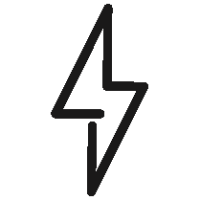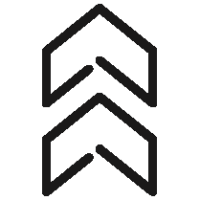 46g CARBOHYDRATES PER SERVING
WORLD-LEADING OPTIMISED BETA FUEL IN A UNIQUE CHEW BAR
Our Beta Fuel Dual Source Energy Chews deliver scientifically superior fuel in unique and satisfying chews. Part of an entire world-leading fuelling solution range that includes drinks and gels, they are super easy to consume and deliver 46 grams of carbohydrate to improve and maintain optimum performance.
WHY YOU SHOULD USE BETA FUEL DUAL SOURCE ENERGY GEL CHEWS
As an endurance athlete exerting your body for periods typically longer than two hours, you need to take in between 80-120g of carbohydrate per hour. Our Science in Sport Beta Fuel Dual Source Energy Gel Chews deliver 46g of fast carbs in a convenient and tasty chew, which have been optimised with a new ratio that enhances power output and increases carbohydrate usage efficiency without gastrointestinal discomfort.
NEW 1:0.8 RATIO REPLACES 2:1 RATIO
A 1:0.8 ratio of maltodextrin to fructose increases the percentage of ingested carbohydrate that is oxidized (known as efficiency) from 62% to 74% when compared with a ratio of 2:1
A 1:0.8 ratio of maltodextrin to fructose reduces self-reported symptoms of stomach fullness when compared with a ratio of 2:1
THE SCIENCE BEHIND BETA FUEL HAS EVOLVED
Through our Performance Solutions team, we've worked closely with elite athletes in the research and development of the new Beta Fuel range to bring you a scientifically superior fuel in a range of formats that allow you to use +17% more carbohydrate (O'Brien et al, 2013).
A ratio of 1:0.8 enhances exogenous CHO oxidation compared with 2:1 ratio by 17% (O'Brien et al) and 10% (O'Brien et al)
A ratio of 1:0.8 enhances mean power output during 10 maximal sprint efforts by 3% compared with 2:1 ratio (O'Brien et al)
A ratio of 1:0.8 increases % of ingested CHO that was oxidised (efficiency) from 62% (2:1) to 74% (1:0.8) (O'Brien et al)
A ratio of 1:0.8 reduces symptoms of stomach fullness and nausea when compared with a ratio of 2:1 (O'Brien et al)
HOW AND WHEN TO USE BETA FUEL DUAL SOURCE ENERGY CHEWS
Each chew bar contains 46 grams of carbohydrate. Depending on your sport or event, you should aim to consume 1-3 chew bars every hour during exertion to reach an 80g-120g target intake. In some circumstances, such as cold weather, it may be necessary to consume more. Simply tear open and remove the chew bars from the packet. They can be consumed as a bar or broken into individual chews, which each chew containing approximately 7 grams of carbohydrate.
Use alone or combine with other energy supplements from the Beta Fuel range to achieve hourly 80-120g carbohydrate intake.
Nutrition Stats
| Typical Values | Per 100g | Per Serving 60g |
| --- | --- | --- |
| Energy | 1346kj/808kcal | 317kj/190kcal |
| Fat | 0.0g | 0.0g |
| of which saturates | 0.0g | 0.0g |
| Carbohydrate | 77g | 46g |
| of which sugar | 67g | 41g |
| Fibre | 3.7g | 2.2 |
| Protein | 0.0g | 0.0g |
| Salt | 0.18g | 0.11g |
*Reference intake of an average adult (8400kj/2000kcal)
Ingredients:
Sugar, Water, Glucose Syrup, Fructose Syrup, Gelling Agent (Pectin), Colour (Carotenes), Acidity Regulator (Citric Acid), Natural Flavouring, Corn Starch, Glazing Agent (Coconut Oil, Carnauba Wax)
No allergens
Ottimo prodotto per allenamenti e gara.
Giulio
26/02/2023
I did an ultra (77k) with these as my main solid food source, and highly recommend. Easy on the stomach, and the taste is fine. You can run along with them v easily. Only improvement would be packaging that allows you to rip off the top, like a gel, and eat it in increments, far too sticky to hold in your hand
CB
26/10/2022
Ottimi. Prodotto consigliatissimo
ROBERTO BRESCIANINI
20/06/2022
Just the right amount of energy I need with no spikes.
Luke Worthington
15/06/2022
Uno dei migliori prodotti sis. Sostanziose a livello energetico , molto buone a livello di sapore e gusto. Buona digeribilità anche sotto sforzo. Super consigliate.
MARCO
13/06/2022
Ottimo prodotto consegna perfetta
Pierluigi Bonardi
11/06/2022
Buonusssimi
Alfredo
10/06/2022
It's basically lots of Haribo's lumped together and with far better energy benefits. easy to eat fairly quickly although during races I only have half a bar at a time, does need some water to wash it down too.
Anonymous
30/05/2022
prodotto ottimo da alternare ai gel beta fuel
GIANLUCA
22/05/2022
Top dal punto di vista energetico, ottimo riscontro.
FABIO
02/05/2022
Le barrette alla mela non esistono più?
laura riva
02/05/2022
Prodotto incredibile, eccellente per uscire lunghe
tonnicodi pietro
25/04/2022
benzina per i giri più lunghi
Fulvio Garbari
04/04/2022
Ottimo prodotto, confezione comoda da usare.
MP
01/04/2022
Mi sembra un prodotto valido e di facile utilizzo.
GIUSEPPE LEONE
28/03/2022
Ricarica di carboidrati... Ottimo prodotto
Daniele Mombelli
25/03/2022
Ottimo integratore
Ferruccio Masante Fresia
21/03/2022
Perfetto !
alessandro motta
21/03/2022
Prodotto di ottima qualità
Leonardo Savoia
18/03/2022
Sono spaziali. Buoni facilmente assimilabili
Andrea
17/03/2022