Beta Fuel 80 - Red Berry - 15 pack
0% Off
Special Price
£41.25
Was
£41.25
£2.75/serving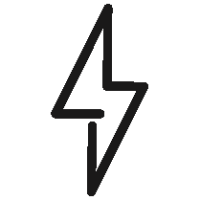 1:0.8 MALTODEXTRIN:FRUCTOSE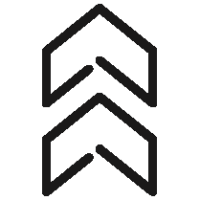 80g CARBOHYDRATES PER SERVING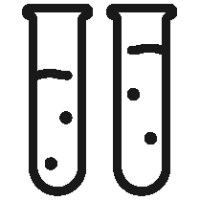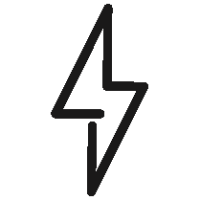 1:0.8 MALTODEXTRIN:FRUCTOSE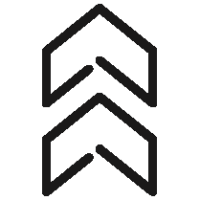 80g CARBOHYDRATES PER SERVING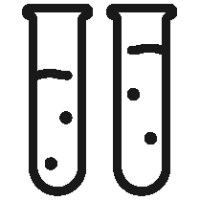 THE MOST SCIENTIFICALLY SUPERIOR ENERGY DRINK ON THE MARKET
Long been favoured by elite athletes, our famous Science in Sport Beta Fuel Energy Drink has now been optimised, making it a scientifically superior fuel. A brand new 1:0.8 ratio of 80g carbohydrate enhances your power output, increases your body's carbohydrate usage efficiency, and limits gastrointestinal discomfort.
WHY YOU SHOULD USE BETA FUEL DUAL SOURCE ENERGY DRINK
As an endurance athlete, meaning your events typically last more than two hours, you need to take in between 80-120g of carbohydrate per hour. The Science in Sport Beta Fuel Dual Source Energy Drink delivers an optimised 80g of carbohydrate in a single, convenient isotonic fuelling solution with minimal risk of GI discomfort that enables you to maintain optimal performance.
NEW 1:0.8 RATIO REPLACES 2:1 RATIO
A 1:0.8 ratio of maltodextrin to fructose increases the percentage of ingested carbohydrate that is oxidized (known as efficiency) from 62% to 74% when compared with a ratio of 2:1
A 1:0.8 ratio of maltodextrin to fructose reduces self-reported symptoms of stomach fullness when compared with a ratio of 2:1
THE SCIENCE BEHIND BETA FUEL HAS EVOLVED
Through our Performance Solutions team, we have worked closely with elite athletes in the research and development of the new Beta Fuel range to bring you a scientifically superior fuel in a range of formats that allow you to use +17% more carbohydrate (O'Brien et al, 2013).
A ratio of 1:0.8 enhances exogenous CHO oxidation compared with 2:1 ratio by 17% (O'Brien et al) and 10% (O'Brien et al)
A ratio of 1:0.8 enhances mean power output during 10 maximal sprint efforts by 3% compared with 2:1 ratio (O'Brien et al)
A ratio of 1:0.8 increases % of ingested CHO that was oxidised (efficiency) from 62% (2:1) to 74% (1:0.8) (O'Brien et al)
A ratio of 1:0.8 reduces symptoms of stomach fullness and nausea when compared with a ratio of 2:1 (O'Brien et al)
One sachet of Beta Fuel Energy Drink contains one serving (82g) of powder. Tip the mix-and-go formula into 600ml of water and shake to dissolve. It's that simple.
Sip little and often during prolonged endurance exercise.
Use one powder sachet per hour or combine with Beta Fuel Gels or Chew Bar to hit hourly 80-120g carbohydrate intake.
Nutrition Stats
| Typical Values | Per 100g | Per Serving 82g |
| --- | --- | --- |
| Energy | 1658kj/390kcal | 1359kj/320kcal |
| Fat | 0.0g | 0.0g |
| of which saturates | 0.0g | 0.0g |
| Carbohydrate | 98g | 80g |
| of which sugar | 54g | 45g |
| Protein | 0.0g | 0.0g |
| Salt | 0.01g | 0.01g |
*Reference intake of an average adult (8400kj/2000kcal)
Ingredients:
Maltodextrin (from Maize) (57%), Fructose (42%), Flavourings.
No allergens
Quality product
Adrian Hill
27/07/2023
F a n t a s t i c o.
Walter
27/07/2023
The only issue one should be aware of is the product doesn't mix well with cold water. At the moment, I mix with hot water beforehand and cool it down before the ride.
Zing Lee
10/06/2023
Ordering again
Simon
29/05/2023
Having used many carbohydrate powders, SIS Beta Fuel is by far the best. Extremely palatable (red berry) and has fuelled me on some really challenging days in the saddle - long distances and big ascents.
Charlie (Wiltshire)
24/05/2023
Il prodotto ti mantiene alta la prestazione se bevuto a piccoli sorsi durante l'uscita in bici. L'unico difetto è che l'ho trovato un po' troppo dolce.
fabrizio
04/05/2023
Huge amounts of Carbs and not sickly sweet like other energy drinks.. for sure my go to energy drink from now on.
Raj D
02/05/2023
Top quality
Malcolm Johnson
19/04/2023
Swear by these for interval days and racing days
Adrian Hill
24/02/2023
Ottimo prodotto
Francesco
31/01/2023
Great product. I use with homemade rice cakes. Together they easily make 60-80 gms per hour
Gareth --
29/01/2023
Eccellente integratore salino.
cesena
04/12/2022
Prodotto di riferimento per l'integrazione
Fabrizio
04/12/2022
Doesn't taste too sweet, which I like, and it is easily digestible too.
Thomas Regan
23/11/2022
Super energia!
Marghe
23/10/2022
Buinissimi ok
THOMAS SACCHETTI
19/09/2022
Livello altissimo di energia
Fernando Falconi
29/08/2022
Buon prodotto un po' scomoda l'apertura della bustina
fabio schiavo
01/08/2022
Bene prodotto come da aspettative !
ALESSANDRO SCIUTO
28/07/2022