Learn more from our ambassadors
We support a range of athletes across multiple disciples, learn more by clicking the icons
Max Willcocks

Ultra Trail Runner

Jonny Jacobs

Strength and Conditioning Coach and OCR Competitor

Eloise Du Luart

Amateur Triathlete on the road to Pro

Ben Gregory

Team GB Decathlete

Alan Murchison

Former Michelin Star Chef and endurance runner, now AG Duathlete

Adam Cracknell

OCR Competitior
Max Willcocks
Ultra Endurance Runner
Max Willcocks is an ultra/trail runner, as well as a nutritionist with a background in strength and conditioning . He has raced in various events all over the world, from cross country skiing in the arctic to mountain running in the Colorado Rockies.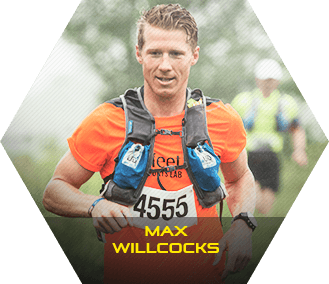 Jonny Jacobs
Personal Trainer and OCR competitor
Jonny has a MSc in Strength and Conditioning and works as a full-time PT in South West London. He has been working in the sport and fitness industry for over 15 years. Jonny turned a competitive OCR racer himself in 2015 and is aiming to qualify for the UK, European and World OCR champs to prove that training for strength and size goes hand in hand with endurance training.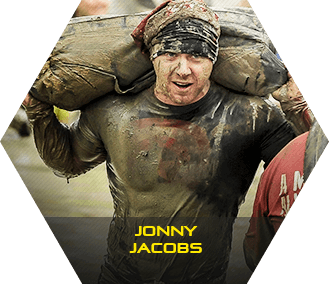 Eloise Du Luart
Professional Triathlete
Eloise is a former lacrosse player, playing for 3 years as a member of the Senior and Junior England Lacrosse Squad. Eloise turned to triathlon when she started University in September 2012 following an injury in my Gap year that made her discover spinning. Since then Eloise has never looked back, becoming Age Group World Duathlon champions in her first year of racing and European Triathlon Champion the following year. Following graduation, Eloise is now training as a full-time triathlete, focusing on the middle distance events on a journey to become a professional athlete.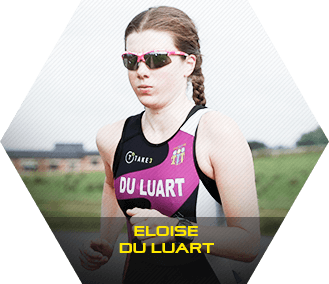 Ben Gregory
Professional Decathlete
Ben is a British Decathlete who hails from Wales. He is a two-time Commonwealth Games finalist and just missed out on Rio 2016. His next Goal is to qualify for Tokyo 2020.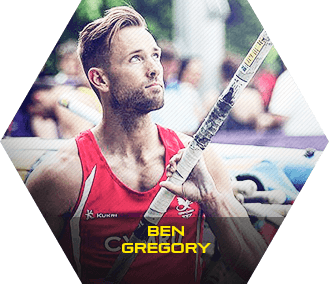 Alan Murchison
Former Michelin Star Chef and endurance runner, now AG Duathlete
Alan Murchison is a former Michelin star chef who has over 25 years of experience working in some of the world's best restaurants. As a former International Endurance runner, Alan decided to quit the Michelin kitchens and combine his love for food and sport to start Performance Chef; a bespoke food and nutrition company for elite and amateur athletes. When he's not helping to fuel the world's best endurance athletes, Alan still competes as an AG duathlete and has earned 6 Gold medals in the last 3 seasons. He also regularly writes for key cycling media on the subject of nutrition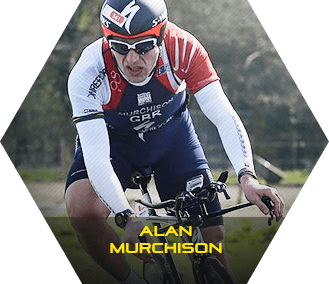 Adam Cracknell
Ultra Runner and OCR competitor
Adam is a former royal marine and since leaving in 2014 he has been on a mission to replicate the buzz of operating around the world, so he naturally fell into obstacle course racing and competed in the Spartan Race World Championships last year in Lake Tahoe. He is also partial to an ultra marathon and his ambition this year is to quality for the 2016 Spartan world champs and also compete in the Ultra Trail world tour.