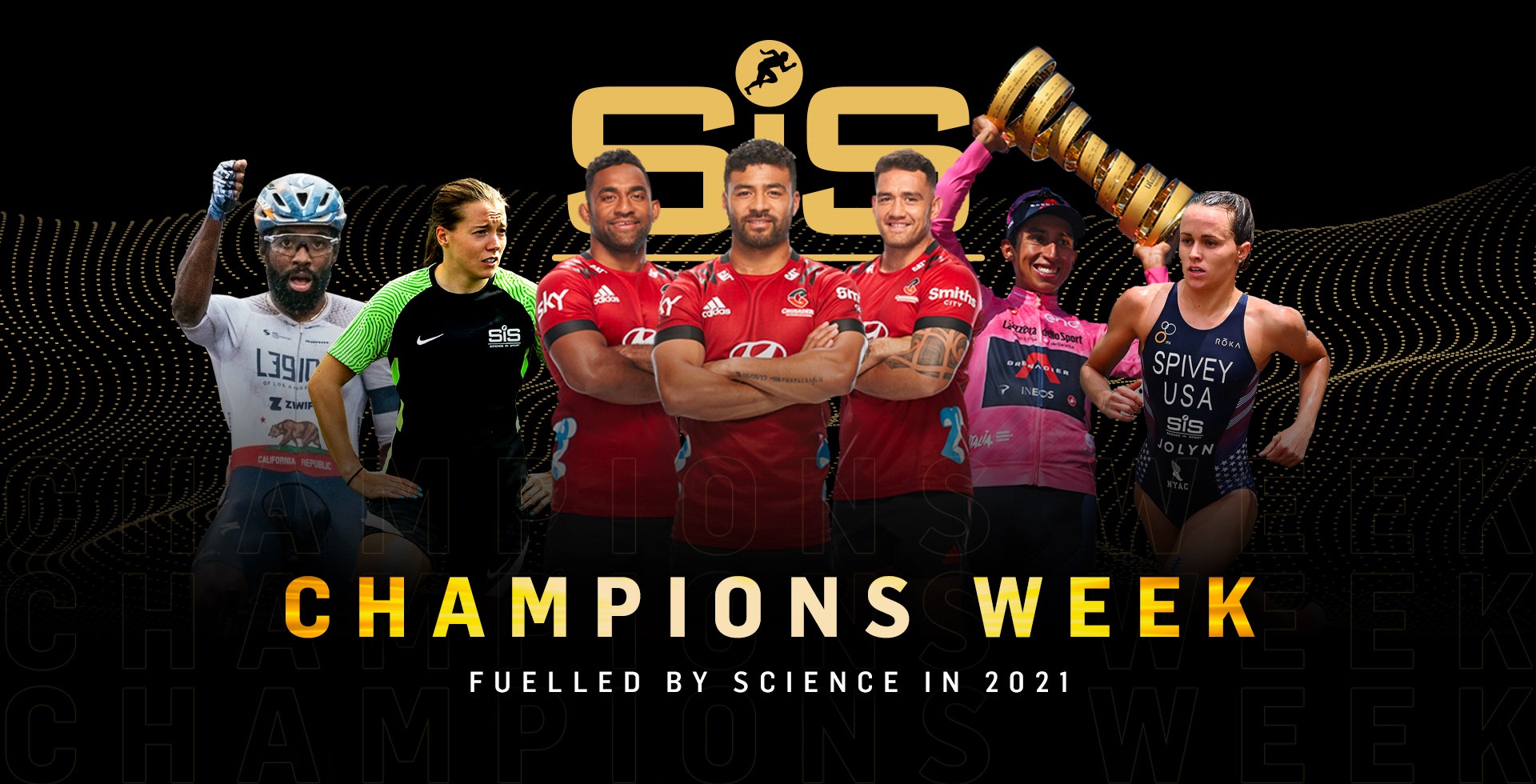 We've fuelled their efforts. We've fuelled their focus. We've fuelled their recovery from gruelling sessions. We've enabled the best athletes in the world to go harder, faster and further than ever before. We are their competitive advantage in the quest for victory.
Welcome to Champions Week, a showcase of the sporting achievements of SiS athletes and teams around the world.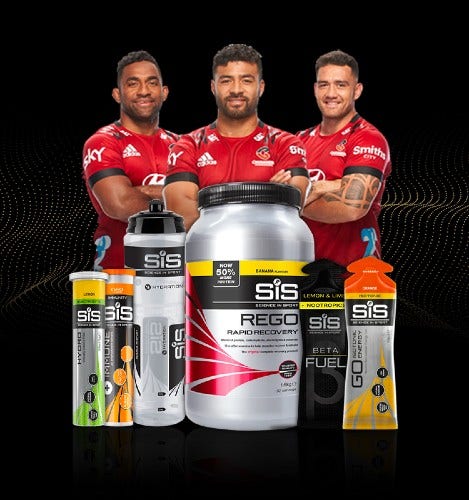 Fuel like a champion with our world-famous bundles
Choose from a selection of our most popular nutrition products used by professional SiS athletes and teams around the world to help support your energy, hydration and recovery needs.
Our bronze, silver and gold packages contain everything you need to be a winner as well as offer exceptional value and a chance for you to try new products and flavours. Whatever your sport and whatever your goals, our bundles give you nothing to lose.
Webinars
Champion Nutrition 101
Throughout Champions Week, Science in Sport is proud to announce a series of webinars featuring some of the world's most respected nutrition experts and elite athletes.
Hosted by Professor James Morton, the live education series is free to attend and will feature the SiS Performance Solutions team and special guests. Tune in 7-8pm BST from 4-7 October for expert nutrition advice, discussion, athlete interviews and Q&A sessions.
---
Monday 4 Oct: Football
Athlete: Alex Greenwood
The Manchester City and England international is one of the most experienced and accomplished defenders in the women's game with stints at a host of big-name English clubs and a season in the French Division 1 for Olympique Lyonnaise. Alex's many domestic accolades include an FA Women's Cup and a Women's Champions League title.
Add to Calendar
---
Tuesday 5 Oct: Triathlon
Athlete: Simone Mitchell
Professional triathlete Simone Mitchell raced as an age group athlete, becoming 70.3 Ironman World Champion and European Champion in 2018. Since turning professional, Simone won Ironman Wales, breaking both the bike and course record in 2019.
Add to Calendar
---
Wednesday 6 Oct: Running
Athlete: Paula Radcliffe MBE
The former British long-distance runner has an ultramarathon-length list of accolades. Amongst her many achievements, Paula is a three-time winner of the London Marathon, a three-time winner of the New York Marathon, and previously held the women's world marathon record for an astonishing 16 years from 2003 to 2019.
Add to Calendar
---
Thursday 7 Oct: Cycling
Athlete: Tom Pidcock
Tom is having an outstanding season having taken Olympic gold in Tokyo and finishing sixth in the men's elite road race at the UCI Road World Championships in Belgium. In just his first year at World Tour level with the INEOS Grenadiers, the 22-year-old is one of several athletes that represent the future of British Cycling.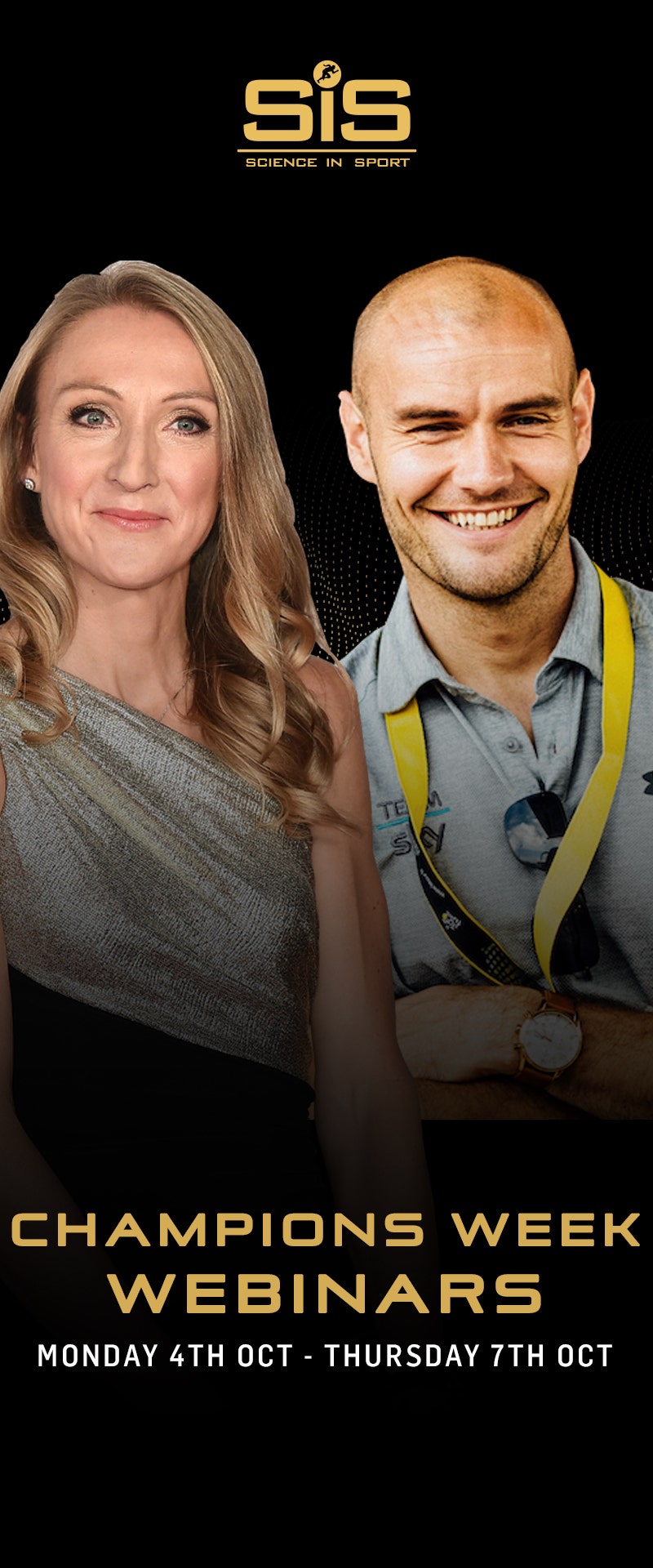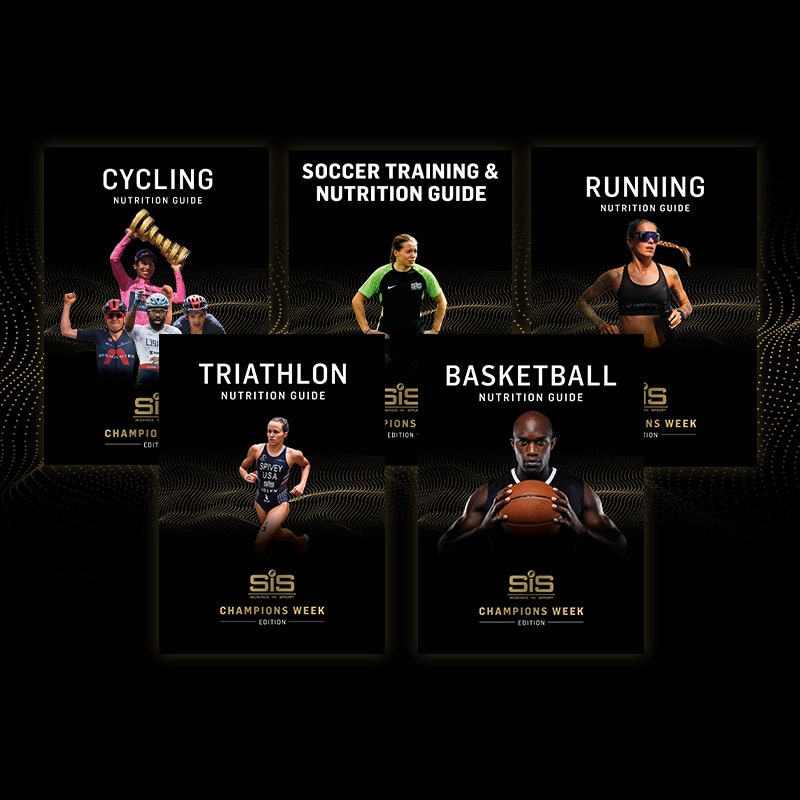 FREE NUTRITION PLAYBOOKS
Is nutrition the only reason you don't perform in training and competition? Do you merely survive the swims, the rides and the runs? Or do you outlast them and have enough in the tank to even enjoy the toughest of races or fixtures?
We've compiled all the key nutrition considerations for running, cycling, triathlon, basketball and football into five single eBook resources to help you fuel your next session.
Sign up now and get yours.