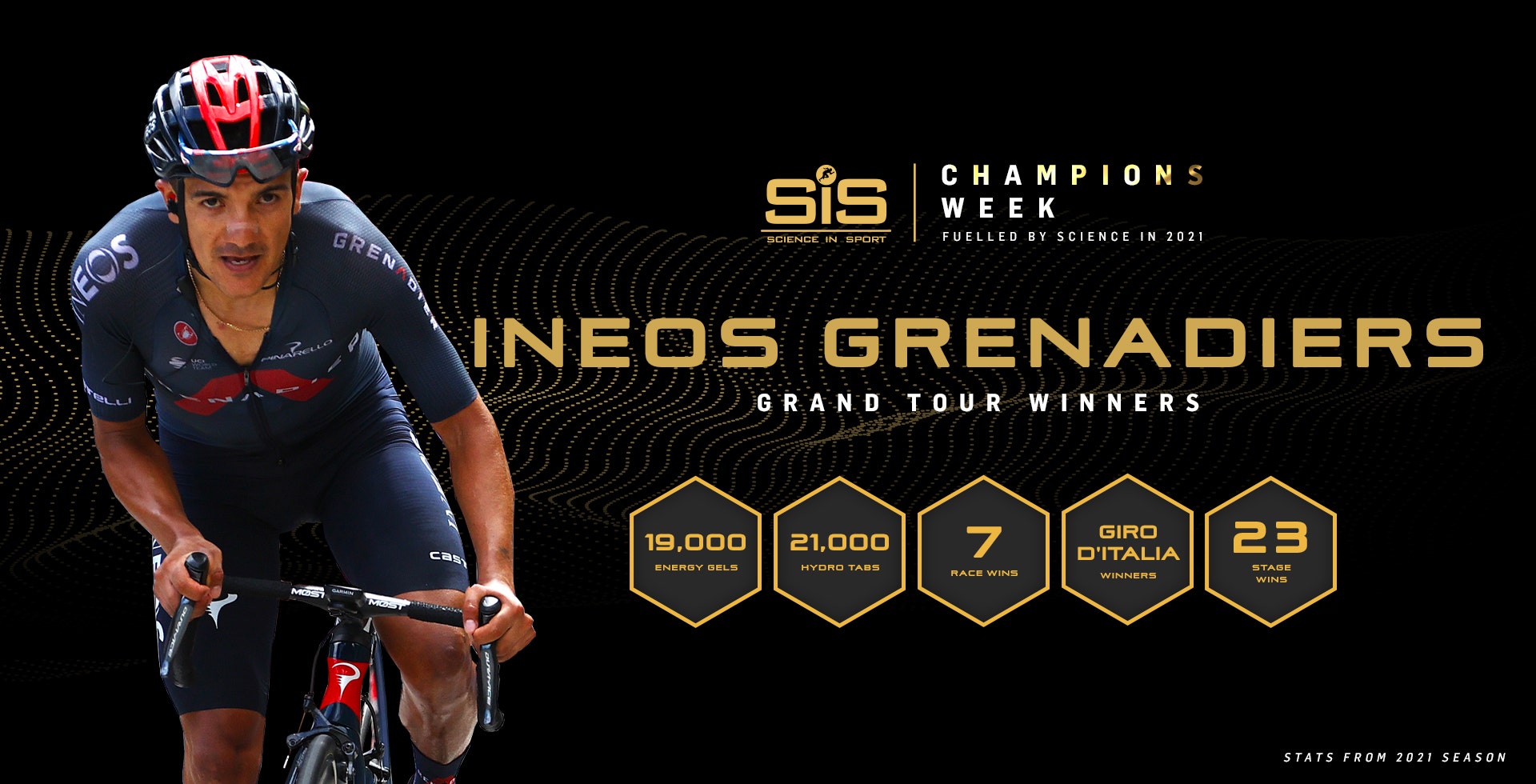 Fuelling the INEOS Grenadiers: Richard Carapaz
● Name: Richard Carapaz
● Age: 28
● Height: 1.70 m
● Nationality: Ecuadorian
You have had a successful year! What has been your greatest achievement on the bike in 2021?
It has been a fantastic year for me overall. It was great to be on the podium at the Tour de France and to win at the Tour de Suisse, but my biggest highlight is definitely winning a gold medal at the Olympics.
What did it take to get into the right competitive mindset for this season? Was this year different because of COVID-19?
It has been as important as ever to concentrate on preparation — making sure to rest, recover, eat well and train well to feel ready for a new season. COVID-19 has changed some team protocols, but overall it is always about maintaining a positive and competitive mindset, no matter the circumstances.
Did training for both the Olympics and the INEOS Grenadiers racing calendar in the same year affect your training program?
We built the Olympics into the plan from the start, so I could perform well for the team and in Tokyo. This year was all about maintaining focus, sticking to my training program and preparing for each event as well as I could.
How much importance do you place on nutrition when it comes to cycling?
I place a lot of importance on nutrition — not only for races, but also as part of my training regime. Nutrition plays an integral role throughout the season in both fuelling and recovering, ensuring riders can consistently perform at a top-level.
What does your night-time routine look like before a race such as the Olympics Men's Road Race? How do you make sure you get enough rest and are fully recovered?
I always begin the evening with some decent fuelling, eating the right amount of nutritious food to ensure I sleep comfortably and get the rest I need. Good rest helps me feel fresh and ready the next day, so I can perform at my best.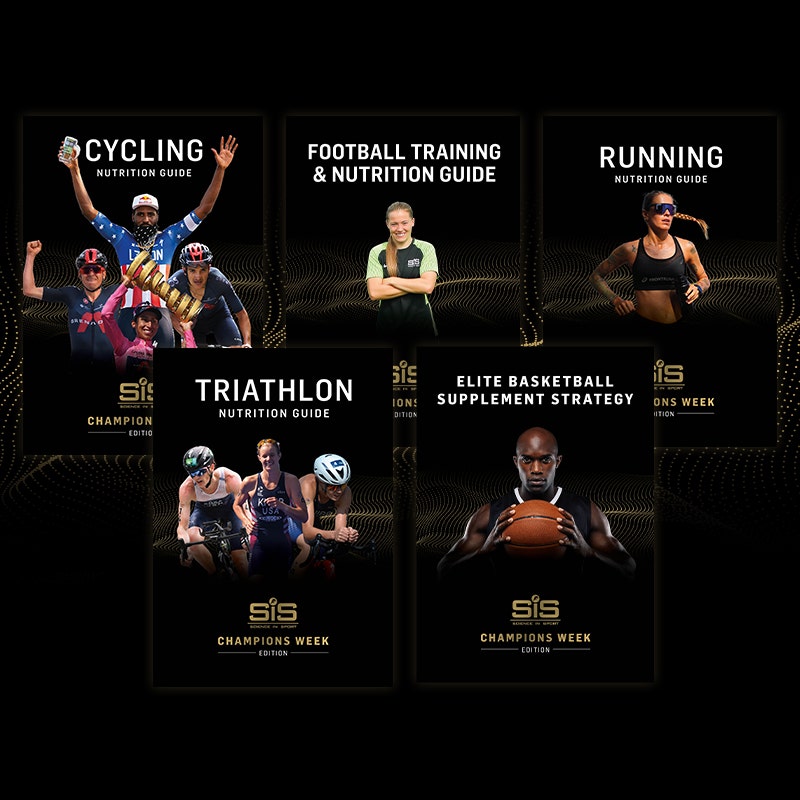 EBOOKS SERIES
FUEL LIKE A CHAMPION
FREE NUTRITION GUIDES
Is nutrition the only reason you don't perform in training and competition? Do you merely survive the swims, the rides and the runs? Or do you outlast them and have enough in the tank to even enjoy the toughest of races or fixtures?
We've compiled all the key nutrition considerations for running, cycling, triathlon, basketball and football into five single eBook resources to help you fuel your next session.
Sign up now and get yours.