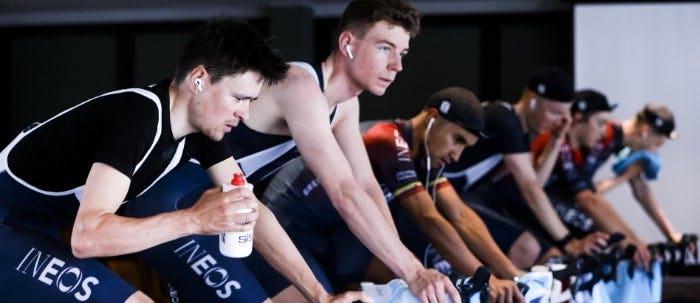 When you're preparing for a workout, the right energy powder can keep you going for longer. SiS energy powders provide you with a convenient boost of carbohydrate to help power your workout and lift your energy, so you can train more intensely. Our energy and isotonic powder formulas have been specifically designed to complement your loading strategy in the days and hours running up to your endurance training, race, or event.
Read More

Energy Powders
From our classic energy powder to electrolyte powders that boost hydration and Turbo+ isotonic powders, you'll find the right product to maintain your energy reserves and take your workout to the next level.
Energy powders to help you achieve your fitness goals
Designed to provide an easily digestible and quick supply of carbohydrate, SiS energy powders can be mixed in water bottles and shakers at various concentrations to suit your needs. These products are best consumed before a workout, or during endurance training and racing to keep your energy levels up and optimise performance.
Our energy powders come in a variety of tasty flavours including blackcurrant, lemon, and orange, so you can pick your favourite or test out the whole range!
Hydration is key
Our Go Electrolyte Hydration Powder combines energy sources and electrolytes to enhance your body's ability to absorb water on the go, and to maintain energy and endurance. Our electrolyte energy powders are easy to mix and are perfect for use during exercise.
Shop SiS energy products
Here at Science in Sport, we have an extensive range of energy boosting supplements, including our high-quality energy powders. To ensure you get the most from your workout, it's important to combat the depletion of your body's carbohydrate stores and to stay well hydrated, which is where our energy powders can help.
Check out our range of energy gels if you're looking for a quick energy boost when you need it most, or try out our energy bars for the perfect energy-enhancing snack. Whatever your training regime or dietary requirements, discover the benefits of Science in Sport today.