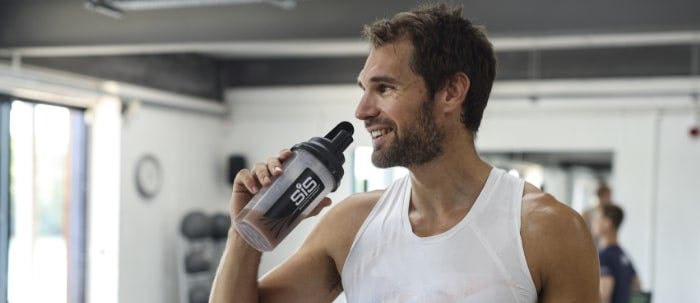 After a rigorous training session, you need an effective post-workout snack to facilitate your full recovery. Here at Science in Sport, our expertly formulated post-workout nutrition products have been designed to replenish muscle glycogen stores and support muscle recovery. From hydro tablets to snack bars and protein powders, our post-workout range is packed with protein and fuelling carbohydrates to help you make the most of your workout. To accelerate your recovery, shop SiS post-workout supplements today.
Read More
Post Exercise
Support muscle recovery
The stress of endurance exercise can deplete muscle glycogen stores, cause muscle damage and result in sweat loss. At Science in Sport, our post-workout nutrition products will give your body the carbohydrate, protein, fluids and electrolytes it needs to fully recover and prepare you for your next session.
Replace lost electrolytes
Hydration is vital to producing your best performance. To replace electrolytes lost through sweat, SiS electrolyte tablets and sports hydration drinks deliver a superior dose of hydration compared to water alone. Effective for use both during exercise and as a post-workout supplement, our expertly engineered hydration products refuel and rehydrate the body to help you recover from your workout.
Shop SiS post-workout supplements
Looking for a post-workout snack that is packed with protein? Discover the benefits of REGO Rapid Recovery today. Our all-in-one recovery product is available in 5 great tasting flavours, giving your body everything it needs to recover quickly and get back to your training!
From energy bars to sports nutrition bundles and protein powders, our post-workout nutrition is ideal for consuming after exercise and supporting your recovery needs. For high-quality proteins to repair damaged muscles, discover the benefits of Science in Sport today.