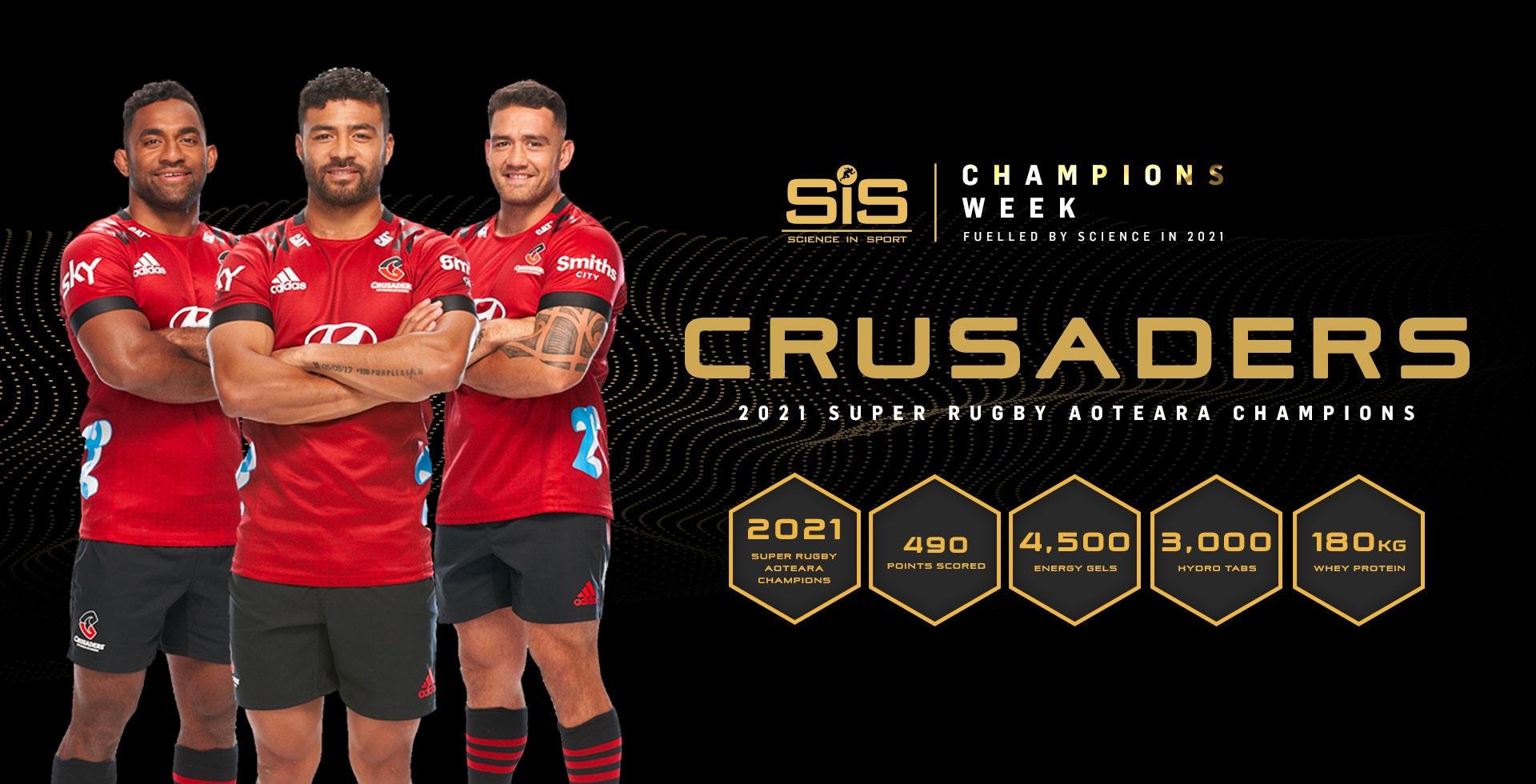 CRUSADERS
A TRADITION OF SUCCESS
Ever since rugby was first introduced to New Zealand in 1870, it has been a national obsession with an undeniable influence on the country's life and culture. It's the club game that nurtures New Zealand's world-class talent, and one team in particular can count itself as one of the finest. The Crusaders are based in Christchurch and are the most successful team in the Super Rugby competition, having won 12 titles in the short history of the tournament.
OFFICIAL PERFORMANCE NUTRITION PARTNER
Science in Sport has teamed up with the Crusaders as their Official Performance Nutrition Partner for the 2022 and 2023 seasons and is proud to be working with one of the best club teams in World Rugby. The partnership will provide the Crusaders with high quality sports nutrition informed by science to help improve performance and help deliver results on the pitch.
PAST AND PRESENT PLAYERS
Many notable players have represented the Crusaders and include the likes of Dan Carter, Richie McCaw and Justin Marshall, to name a few. Playing for the team currently are the likes of Richie Mo'unga, who won a second consecutive Player of the Year award at the club's recent annual awards evening, lock Sam Whitelock who has more than 150 caps for Crusaders, and hooker Codie Taylor, prop Joe Moody and halfback Mitch Drummond who all have at least 100 caps each.
SUPER RUGBY
The Crusaders' numerous consecutive titles help to understand their dominance in one of the world's toughest club rugby competitions. In addition, the team has appeared in the play-offs of the Super Rugby competition on 22 occasions in 26 seasons.
SUPER RUGBY AOTEAROA
The Crusaders have most recently won back-to-back Super Rugby Aotearoa championships, and their 2021 win was their fifth consecutive title. New Zealand Rugby launched the separate domestic competition due to the COVID-19 pandemic's international travel restrictions, but it will return with a new format next season, featuring two new teams.
SUPER RUGBY PACIFIC
In February 2022, the Crusaders will be playing in Super Rugby Pacific, a joint venture between New Zealand Rugby and Rugby Australia. The new format is historic for rugby in the Pacific region and will include five clubs from New Zealand, five clubs from Australia, a Fijian side – Fijian Drua - and a team representing the Pacific Islands, Moana Pasifika.
2022 SEASON
The Crusaders squad has been bolstered by the recent signing of 26-year-old former Chiefs halfback Te Toiroa Tahuriorangi and the re-signing of Head coach and former Crusader & All Black Scott Robertson, who has committed to a new three-year deal through to the end of 2024. Having steered them to 5 titles in 5 years, Robertson provides the organisation with great continuity as they head into their 27th campaign of Super Rugby and hope to continue their incredible success.
Team Profile
Team name: Crusaders
Founded: 1996
Location: Christchurch, NZ
Home Ground: Orangetheory Stadium
Coach: Scott Robertson
Captain: Scott Barrett
Current All Blacks: Richie Mo'unga, Sam Whitelock, Scott Barrett, Codie Taylor, David Havili, Braydon Ennor, Sevu Reece, Will Jordan, Ethan Blackadder, George Bower, George Bridge and Joe Moody. Injured: Jack Goodhue
Super Rugby Titles: 12 (1998, 1999, 2000, 2002, 2005, 2006, 2008, 2017, 2018, 2019) plus two Super Rugby Aotearoa championships (2020, 2021)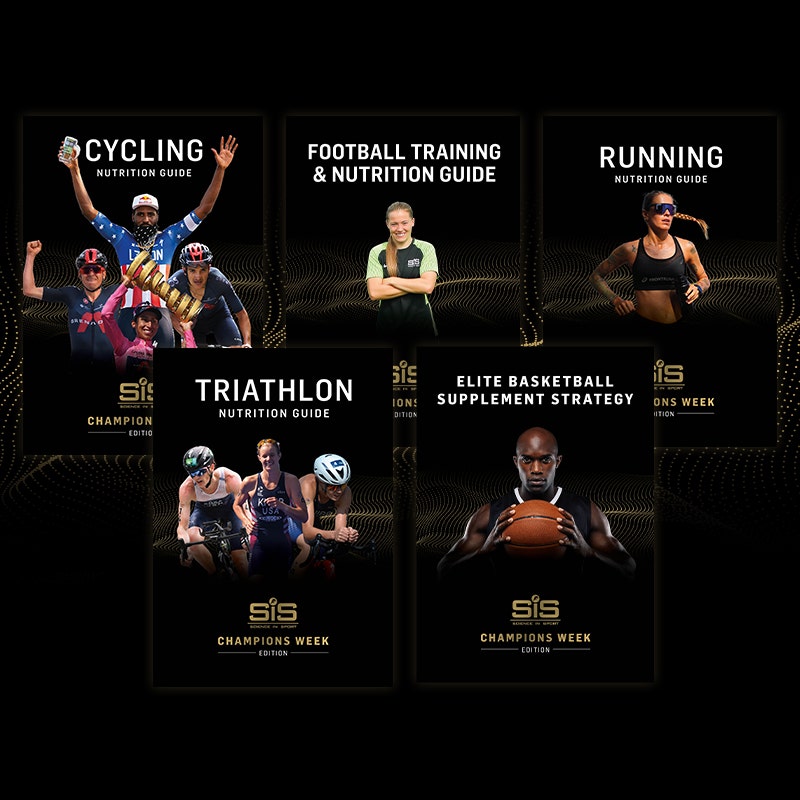 EBOOKS SERIES
FUEL LIKE A CHAMPION
FREE NUTRITION GUIDES
Is nutrition the only reason you don't perform in training and competition? Do you merely survive the swims, the rides and the runs? Or do you outlast them and have enough in the tank to even enjoy the toughest of races or fixtures?
We've compiled all the key nutrition considerations for running, cycling, triathlon, basketball and football into five single eBook resources to help you fuel your next session.
Sign up now and get yours.