GO Caffeine Shot - 12 Pack
Perfect for:
Dairy Free
Energy
Gluten Free
Nut Free
Vegan
Wheat Free
Helps maintain focus and concentration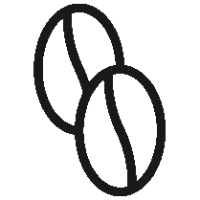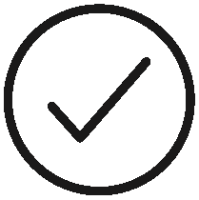 Informed Sport accredited
Helps maintain focus and concentration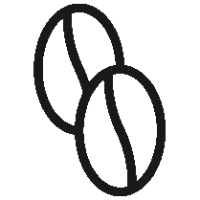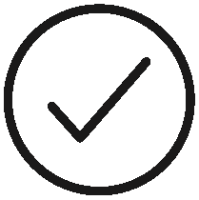 Informed Sport accredited
Why Choose?
Advanced formulation delivering caffeine, citruline malate, magnesium and vitamins B6, B9 and B14
8 calories per serving
Perfect for use before exercise
About GO Caffeine Shot
Developed by working closely with top-level athletes and teams, the Caffeine Shot meets the needs of cyclists, runners, triathletes and players of team sports, such as football. Formulated by SiS's scientists, the Caffeine Shot's comprehensive formulation uses only the best ingredients. It's ultra-convenient format makes it easy to take before going to the gym, at races, or during half time.
The Caffeine Shot is the ideal choice for professional and recreational athletes alike, especially when added focus is needed for training or competition.
Benefits
SiS's advanced Caffeine Shot provides just the right amount of caffeine - enough to improve endurance and alertness, but without giving you the unpleasant, jittery sensation that some products do. The 150mg caffeine is sufficient to improve specific aspects of mental and physical performance while Citrulline Malate is increasingly requested by top-level athletes.
Magnesium is included to help maintain normal muscle and nerve function and the addition of vitamins B6, B9 and B12 help reduce tiredness and fatigue. This is exactly what's needed for concentration and focus, which is particularly important when you are pushing to the limit.
SiS's advanced Caffeine shot will help you get the most from every training session and perform at your best in competition. It can take 30-60 minutes after consumption for caffeine levels to peak in the blood, so if you are doing a short duration event (less than 60 minutes) you should take it before you start.
SiS GO Caffeine shot is ideal to help you prepare for a workout or tough match. If you are doing a much longer event, such as a marathon, 100 mile sportive, or half-ironman triathlon or longer, use SiS GO Caffeine shot in the last two hours when your fatigue level is likely to catch up with you.
Informed Sport Registered
Every batch of SiS GO Caffeine Shot is tested and approved by the Informed Sport programme. SiS are the first brand in the world to be accredited with Informed Sport's evolved certification. For more information on Informed Sport & our unique world class approach, click here.
Suitable For: Vegans, Vegetarians, Lactose Free, Gluten Free, Wheat Free, Nut Free, Soya Free
Consume 1 shot 30 minutes before exercise for high intensity, short duration events to ensure the body starts with elevated caffeine leveIs
In longer duration events consume no more than 2 shots per day.
Ensure you keep hydrated. This product is not intended for children, under 16's or pregnant women.
Where hydration is important, SiS GO Caffeine Shot can also be consumed with SiS GO Hydro or GO Electrolyte to ensure a combination of energy, caffeine and fluid delivery during exercise.
Suitable For
vegan
gluten-free
wheat-free
dairy-free
nut-free
Nutrition Stats
| | | | |
| --- | --- | --- | --- |
| Energy | 63kj/15kcal | 38kj/9kcal | - |
| Fat | 0.01g | Trace | - |
| of which saturates | 0.0g | 0.0g | - |
| Carbohydrate | Trace | Trace | - |
| of which sugars | Trace | Trace | - |
| Protein | 3.37g | 2.02g | - |
| Salt | Trace | Trace | - |
| Vitamin B12 | 1.4mcg | 0.83mcg | 20% |
| Vitamin B2 | 0.77mg | 0.46mg | 20% |
| Vitamin B9 | 111mcg | 66.7mcg | 20% |
| Magnesium | 393mg | 236mg | 63% |
| Caffeine | 250mg | 150mg | - |
| L-Citrulline DL Malate | 3333mg | 2000mg | - |
*NRV = Nutrient Reference Value.
Ingredients:
Water, L-Citrulline DL Malate 2:1 (3.42%), Tri Magnesium Citrate, Acidity Regulators (Citric Acid, Malic Acid), Caffeine (0.25%), Preservatives (Potassium Sorbate, Sodium Benzoate), Stabiliser (Xanthan Gum), Flavouring, Sweeteners (Acesulfame K, Sucralose, Steviol Glycosides), Ribolflavin (Vitamin B2), yanocobalamin (Vitamin B12), Folic Acid (Vitamin B9).
Flavours:
Brilliant - recently did 120mile ride had 1 before ride, for first 30miles kept thinking this is too easy and 1 at 75miles kept me alert and kept me going to the end instead of flagging I was still managing to push on.
Guest
26/10/2018
Useful product pre race to help performance
Mr Richard Smith
02/10/2018
Really works one for alert two for power
Duncan Johnston
30/09/2018
Great flavour, good energy burst when doing sport. Does what it says on the tin.
Guest
23/09/2018
Great product, good taste and a much needed boost...
Andrew
23/09/2018
Tasty product that gets me up for training on those days when motivation is a little below 100%!! It also seems to increase my drive - even on 'going' days:-).
Hugh Shapter
19/09/2018
Used these a few times at closing stages of both half marathons and half distance triathlons definitely notice a boost in energy.
Jules Lawrence
18/09/2018