Go Isotonic Energy + Caffeine Gels
Perfect for:
Dairy Free
Energy
Gluten Free
Nut Free
Vegan
Wheat Free
About GO Energy + Caffeine Gels
The GO Energy + Caffeine Gel (75mg or 150mg Caffeine) builds on the established science of the GO Isotonic Energy gel, the world's first and only truly isotonic energy gel.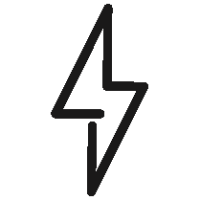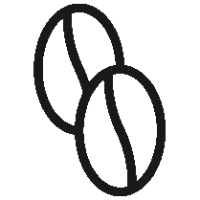 22g carbohydrates, 75mg caffeine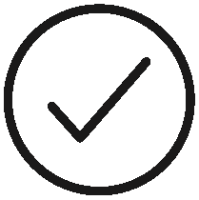 Informed Sport accredited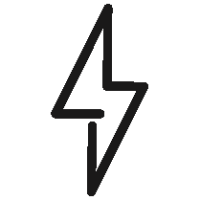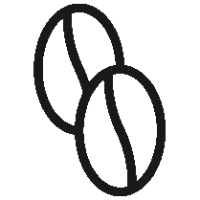 22g carbohydrates, 75mg caffeine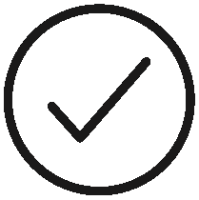 Informed Sport accredited
Why Choose?
Designed for high intensity races and long days on the road
85 calories per serving
Clinically proven to improve performance when taken 30 minutes before exercise
About GO Energy + Caffeine Gels
The GO Energy + Caffeine Gel 75mg builds on the established science of the GO Isotonic Energy gel, the world's first and only truly isotonic energy gel.
This product provides 22g of carbohydrate and 75mg of caffeine per gel (Citrus flavour). Ideal for high intensity races and long, tough days on the road. Caffeine has been repeatedly shown to improve performance by lowering your perception of effort by providing a boost just when you need it.
GO Energy + Caffeine is clean in the mouth and easy to digest. For when you want an energy boost, but want the benefits of caffeine too. Use before or during sport for added physical and mental focus when you want to get an edge.
Benefits
Caffeine acts centrally on the brain to lower the perception of effort, which is particularly noticeable in longer events. In distance events over 90 minutes, mental tiredness as well as physical fatigue plays a large role in determining performance as the event progresses. Caffeine can help to maintain physical performance in this situation.
Depleting your carbohydrate stores during exercise is one of the major causes of fatigue. Delivering the additional carbohydrate provided in SiS Energy + Caffeine Gels during exercise can help improve performance, race times and delay the onset of fatigue.
Informed Sport Registered
Our complete product range is developed using a world-class approach to banned substance testing, providing assurance for athletes. For more information on Informed Sport & our unique world class approach, click here.
Suitable For: Vegans, Vegetarians, Lactose free, Gluten Free, Wheat Free, Nut Free, Soya Free
Consume 1 gel 30 minutes before short, intense exercise to provide mental stimulation for the exercise ahead - Perfect when you need an energy and mental boost quickly
Simply tear off the top of the packaging and consume
Suitable For
vegetarian
vegan
gluten-free
wheat-free
dairy-free
nut-free
Nutrition Stats
For nutritional information about the individual flavours please contact customer service. Example below is for Cola flavour.
| Typical Values | Per 100ml | Per Serving 60ml |
| --- | --- | --- |
| Energy | 594kj/142kcal | 356kj/85kcal |
| Protein | 0.0g | 0.0g |
| Carbohydrate | 35g | 21g |
| of which sugars | 1.2g | 0.7g |
| Fat | 0.0g | 0.0g |
| of which saturates | 0.0g | 0.0g |
| Salt | 0.1g | 0.04g |
| Caffeine | 125mg | 75mg |
Ingredients:
Water, Maltodextrin (from Maize) (33%), Natural Flavouring, Gelling Agents (Gellan Gum, Xanthan Gum), Acidity Regulators (Citric Acid, Sodium Citrate), Caffeine (75mg), Preservatives (Sodium Benzoate, Potassium Sorbate), Sweetener (Acesulfame K, Sucralose), Sodium Chloride, Antioxidant (Ascorbic Acid)
Flavours:
GO Energy + Caffeine Gel - Berry
GO Energy + Caffeine Gel - Cola
GO Energy + Caffeine Gel - Double Espresso
Ottimo prodotto Un po' costoso.
ALFREDO SEPIELLI
14/10/2023
Pratico e veloce. Al momento non vedo come si possa usare altro.
Stefano Di Santo
09/09/2023
Gusto buonissimo e ricarica immediata
Manuel Tisiot
22/10/2022
Prodotto consigliato pre gara
Gianmaria Rossini
13/10/2022
Buon prodotto arma segreta buando si è quasi in crisi di forze.
ALFREDO SEPIELLI
13/10/2022
Una certezza
Ilaria
12/07/2022
Fantastico…
Massimo Marcuzzo
28/05/2022
Pratico ed efficace
sergio stucchi
28/05/2022
Prodotto favoloso
Adriana Todaro
21/05/2022
validissimo
Aldo
11/05/2022
Ottimi integratori
cliente
30/04/2022
Ho provato varie marche e vari gusti/tipologie di gel, ma i Gel Go energy gusto cola della SIS restano sempre i miei preferiti (e anche di mia moglie). Ottimo gusto e nuova energia subito in circolo.
Matteo M
05/04/2022
Ottimi e buoni
Alberto
29/03/2022
È il mio gel preferito!! Ne ho provati tanti di varie marche, ma nessuno ha questo mix di facile assimilazione, benefici rapidi e ben percebili uniti a un ottimo gusto. TOP
Matteo M
13/03/2022
Direi ottimo sia come gusto che come efficacia
Davide TORTA
09/03/2022
Una costante per le mie uscite più lunghe quando serve un piccolo aiuto sul finale
Andrea Pieraccini
03/03/2022
Molto soddisfatto per l'alta digeribilità. Piacevole l'assunzione grazie al contenuto non troppo denso e dolce. Ottima risposta delle prestazioni
Luca Sberveglieri
25/02/2022
Non tollerato dallo stomaco. Buon apporto energetico
andrea rado
15/02/2022
subito efficaci
donato solaro
05/12/2023
Great product, cola not my first choice but did the job beautifully
Paul Jennings
27/09/2023
Good product taste good
Simon Hennessy.
21/05/2023
Il mio gel preferito
vincenzo mauro
21/11/2022
Ottimo il gusto cola
Vincenzo
17/11/2022
Per me un must. Sempre un ottimo prodotto, ben tollerato e comodo da usare anche in movimento.
Andrea Pieraccini
14/11/2022
Il top, il mio preferito
Andrea Lo iacono
07/11/2022
Al momento non ho avuto modo di provarlo nel medio e lungo termine
ANTONIO A.
17/10/2022
Buonissimi
Giovanni Mirabelli
15/06/2022
Buon prodotto
David PICCINATO
09/06/2022
Ottimo spunto, aiuto, quando serve quel pò di energia rapida in più: prima di una salita, di uno scatto o di tratto impegantivo per intensità o pendenza. Non particolarmente dolci, a me piacciono molto. Bere sempre due o tre sorsi di idrosalina o di acqua dopo l'assunzione.
Corrado Saurin
03/06/2022
Ottimo prodotto, non da noia allo stomaco
SARA
27/05/2022
Ottimo li uso sempre
Fabio Marchisio
24/05/2022
Ottimo prodotto
Antonino
10/04/2022
Non ancora testato
Alfredo
09/04/2022
Ottimi anche senza bere acqua subito dopo.
Luca
07/04/2022
Ottimo prodotto.
GABRIELE
03/04/2022
Ottime e buone
Umberto Casadei
01/04/2022
Mai provato prima. Sono davvero rimasto soddisfatto
Antonio
31/03/2022
....................
Valentina
30/03/2022
Buon prodotto. Rapporto qualità/prezzo ottimo.
Massimo
05/12/2023
Item still not received. It is expensive
Mr J M Rodger
04/12/2023
Excelente. Great flavour
Suzi Morson
03/12/2023
Prodotto ottimo.
Giulio
27/10/2023
Usefulness goes without saying. This product is the most innovative energy gel in the world. Highly recommended. I am very satisfied with the delivery, packaging, and product condition.
YOUNGWON JEON
19/09/2023
I have used the Go gels for a while and have recently started trying the caffeine version. If you like coffee then you should like the taste of these gels, and I think they do provide a little extra boost when running. Usually, they are significantly more expensive than the Go gels, so I waited for a bulk special offer. Unfortunately the use-by date is tighter than I would have liked; so check carefully when responsing to offers.
Keith
12/09/2023
Prodotto ottimo,il prezzo un po meno.
Siliano
09/07/2023
My energy gel of choice!
Dai
25/05/2023
Ottimo prodotto, consiglio.
RICCARDO MARTIN
16/05/2023
Disponibilità immediata
Tiziano Mangili
15/04/2023
Da migliorare il sapore
Silvio Borso
17/03/2023
Sempre un passo avanti, very very good
massimo lavelli
16/03/2023
ottimo prodotto, il costo potrebbe essere un pò più contenuto, ma ne vale la pena comunque
Luigi La Sorte
12/03/2023
Utili e piacevoli al gusto
Stefano Di Santo
07/02/2023
Al gusto caffè sono fantastici
paolo b
17/11/2022
Se ti piace il caffè è doveroso provarlo
Stefano Perego
01/05/2022
dose di energia
Tiziano Mangili
07/04/2022
Funziona veramente molto bene
Guest
03/04/2022
Super👍👍👍
Krzysztof ROMANOW
06/12/2023
Tutto bene
DANIELE GASPARRONI
30/10/2023
As before, excellent tastes
Jon Rickards
08/10/2023
Excellent taste and good for the caffeine buzz in the first and last hour.
Ethan G
05/09/2023
Energia giusta per il finale di una granfondo
Angelo Bonate
27/06/2022
Il prodotto è buono. Occorre ricordarsi che non essendo isotonico come gli altri gel della linea Go Energy occorre prendere dell'acqua dopo l'assunzione
ANDREA
20/06/2022
Perfetti per le mie corse lunghe.
Stefania
22/05/2022
I like using this product as you can plan beforehand when you need it. It is easily digested and I have not had any problems associated with using this product. The taste is pleasant.
Gary
05/12/2023
I gel non mi sono mai piaciuti mi sono sempre rimasti indigesti.. questi invece non mi creano fastidì e sono davvero buoni
Chiara Colonnello
21/05/2023
Aasssssssssssssssssss
Stefano Coser
13/05/2023
Ottimo prodotto
Massimo
17/04/2023
Provati per il lungo nessun problema di digestione ed efficaci
Mauro Paoletti
21/01/2023
ottima qualità dal prezzo non economico
LEONARDO GUSMEROLI
05/09/2022
ottimo prodotto: ridona energia a muscoli e mente in breve tempo. l'unica "pecca" è il retrogusto amarognolo che lascia in bocca il Gel
Alberto
18/07/2022
Molto Difficile da aprire in corsa, sia con una mano sia con i denti. Altri gel hanno una apertura diversa e una piccolissima cannuccia che permette di berlo senza sporcarsi le mani
Elena Loregian
03/07/2022
FA LA DIFFERENZA
Pierguido Zanettin
27/06/2022
il top in commercio per i gel energetici
Marco
18/03/2022
Essenziali per dare una immediata energia in momenti di calo.
ALFREDO SEPIELLI
18/03/2022
ottimo per preparazione maratona
Ivan Goi
14/03/2022
Good for emergencies
Dr Fear
29/07/2023
Excellent boost before a TT.
Ethan G
11/07/2023
sempre ottimi poi la gradevolezza del gusto è del tutto personale
Paolo P
19/10/2022
Ortimo prodotto, il gusto potrebbe essere migliore ma va molto bene
Matteo
29/06/2022
Prodotto TOP
Michele Moscarella
25/05/2022
Non le ho ancora provate
Gian Nicola Lutzu
23/05/2022
Presi al posto di quelli al gusto Cola, secondo me di gran lunga più gradevoli!
Davide
23/05/2022
Tutto benissimo
cliente
30/04/2022