Go Isotonic Energy + Caffeine Gels
Perfect for:
Dairy Free
Energy
Gluten Free
Nut Free
Vegan
Wheat Free
SPEND 60€ & SAVE 10€ OFF YOUR ORDER
SPEND 80€ & SAVE 15€ OFF YOUR ORDER
About GO Energy + Caffeine Gels
The GO Energy + Caffeine Gel (75mg or 150mg Caffeine) builds on the established science of the GO Isotonic Energy gel, the world's first and only truly isotonic energy gel.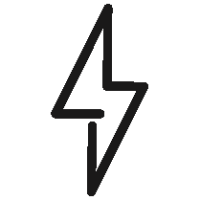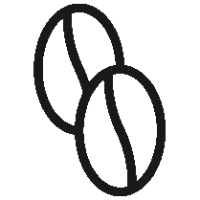 22g carbohydrates, 75mg caffeine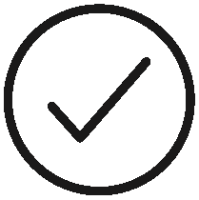 Informed Sport accredited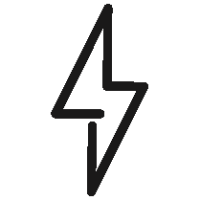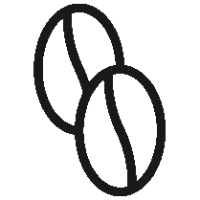 22g carbohydrates, 75mg caffeine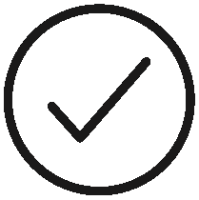 Informed Sport accredited
Why Choose?
Designed for high intensity races and long days on the road
85 calories per serving
Clinically proven to improve performance when taken 30 minutes before exercise
About GO Energy + Caffeine Gels
The GO Energy + Caffeine Gel 75mg builds on the established science of the GO Isotonic Energy gel, the world's first and only truly isotonic energy gel.
This product provides 22g of carbohydrate and 75mg of caffeine per gel (Citrus flavour). Ideal for high intensity races and long, tough days on the road. Caffeine has been repeatedly shown to improve performance by lowering your perception of effort by providing a boost just when you need it.
GO Energy + Caffeine is clean in the mouth and easy to digest. For when you want an energy boost, but want the benefits of caffeine too. Use before or during sport for added physical and mental focus when you want to get an edge.
Benefits
Caffeine acts centrally on the brain to lower the perception of effort, which is particularly noticeable in longer events. In distance events over 90 minutes, mental tiredness as well as physical fatigue plays a large role in determining performance as the event progresses. Caffeine can help to maintain physical performance in this situation.
Depleting your carbohydrate stores during exercise is one of the major causes of fatigue. Delivering the additional carbohydrate provided in SiS Energy + Caffeine Gels during exercise can help improve performance, race times and delay the onset of fatigue.
Informed Sport Registered
Our complete product range is developed using a world-class approach to banned substance testing, providing assurance for athletes. For more information on Informed Sport & our unique world class approach, click here.
Suitable For: Vegans, Vegetarians, Lactose free, Gluten Free, Wheat Free, Nut Free, Soya Free
Consume 1 gel 30 minutes before short, intense exercise to provide mental stimulation for the exercise ahead - Perfect when you need an energy and mental boost quickly
Simply tear off the top of the packaging and consume
Suitable For
vegetarian
vegan
gluten-free
wheat-free
dairy-free
nut-free
Nutrition Stats
For nutritional information about the individual flavours please contact customer service. Example below is for Cola flavour.
| Typical Values | Per 100ml | Per Serving 60ml |
| --- | --- | --- |
| Energy | 594kj/142kcal | 356kj/85kcal |
| Protein | 0.0g | 0.0g |
| Carbohydrate | 35g | 21g |
| of which sugars | 1.2g | 0.7g |
| Fat | 0.0g | 0.0g |
| of which saturates | 0.0g | 0.0g |
| Salt | 0.1g | 0.04g |
| Caffeine | 125mg | 75mg |
Ingredients:
Water, Maltodextrin (from Maize) (33%), Natural Flavouring, Gelling Agents (Gellan Gum, Xanthan Gum), Acidity Regulators (Citric Acid, Sodium Citrate), Caffeine (75mg), Preservatives (Sodium Benzoate, Potassium Sorbate), Sweetener (Acesulfame K, Sucralose), Sodium Chloride, Antioxidant (Ascorbic Acid)
Flavours:
GO Energy + Caffeine Gel - Berry
GO Energy + Caffeine Gel - Cola
GO Energy + Caffeine Gel - Double Espresso
Gusto buonissimo e ricarica immediata
Manuel Tisiot
22/10/2022
Prodotto consigliato pre gara
Gianmaria Rossini
13/10/2022
Buon prodotto arma segreta buando si è quasi in crisi di forze.
ALFREDO SEPIELLI
13/10/2022
Una certezza
Ilaria
12/07/2022
Fantastico…
Massimo Marcuzzo
28/05/2022
Pratico ed efficace
sergio stucchi
28/05/2022
Prodotto favoloso
Adriana Todaro
21/05/2022
validissimo
Aldo
11/05/2022
Ottimi integratori
cliente
30/04/2022
Ho provato varie marche e vari gusti/tipologie di gel, ma i Gel Go energy gusto cola della SIS restano sempre i miei preferiti (e anche di mia moglie). Ottimo gusto e nuova energia subito in circolo.
Matteo M
05/04/2022
Ottimi e buoni
Alberto
29/03/2022
È il mio gel preferito!! Ne ho provati tanti di varie marche, ma nessuno ha questo mix di facile assimilazione, benefici rapidi e ben percebili uniti a un ottimo gusto. TOP
Matteo M
13/03/2022
Direi ottimo sia come gusto che come efficacia
Davide TORTA
09/03/2022
Una costante per le mie uscite più lunghe quando serve un piccolo aiuto sul finale
Andrea Pieraccini
03/03/2022
Molto soddisfatto per l'alta digeribilità. Piacevole l'assunzione grazie al contenuto non troppo denso e dolce. Ottima risposta delle prestazioni
Luca Sberveglieri
25/02/2022
Non tollerato dallo stomaco. Buon apporto energetico
andrea rado
15/02/2022
My energy gel of choice!
Dai
25/05/2023
Ottimo prodotto, consiglio.
RICCARDO MARTIN
16/05/2023
Disponibilità immediata
Tiziano Mangili
15/04/2023
Da migliorare il sapore
Silvio Borso
17/03/2023
Sempre un passo avanti, very very good
massimo lavelli
16/03/2023
ottimo prodotto, il costo potrebbe essere un pò più contenuto, ma ne vale la pena comunque
Luigi La Sorte
12/03/2023
Ottimo prodotto
Roberto Busincu
07/02/2023
Utili e piacevoli al gusto
Stefano Di Santo
07/02/2023
Al gusto caffè sono fantastici
paolo b
17/11/2022
Se ti piace il caffè è doveroso provarlo
Stefano Perego
01/05/2022
dose di energia
Tiziano Mangili
07/04/2022
Funziona veramente molto bene
Guest
03/04/2022
Ottimo prodotto, confezione comoda da usare.
MP
01/04/2022
Energia pronta e duratura
mauro
30/03/2022
Ottimo prodotto che uso da anni. Indispensabili nei miei giri lunghi in bici:ti danno quella giusta carica attenuando la stanchezza. Li consiglio!!!
Siliano
28/03/2022
buonissimo
Marco
18/03/2022
🔝🔝🔝🔝🔝
massimo lavelli
09/03/2022
Ottimo, digeribile.
Fabrizio Stoppoloni
05/03/2022
Prodotto ottimo
Marco
09/02/2022
I gel non mi sono mai piaciuti mi sono sempre rimasti indigesti.. questi invece non mi creano fastidì e sono davvero buoni
Chiara Colonnello
21/05/2023
Aasssssssssssssssssss
Stefano Coser
13/05/2023
Ottimo prodotto
Massimo
17/04/2023
Provati per il lungo nessun problema di digestione ed efficaci
Mauro Paoletti
21/01/2023
ottima qualità dal prezzo non economico
LEONARDO GUSMEROLI
05/09/2022
ottimo prodotto: ridona energia a muscoli e mente in breve tempo. l'unica "pecca" è il retrogusto amarognolo che lascia in bocca il Gel
Alberto
18/07/2022
Molto Difficile da aprire in corsa, sia con una mano sia con i denti. Altri gel hanno una apertura diversa e una piccolissima cannuccia che permette di berlo senza sporcarsi le mani
Elena Loregian
03/07/2022
FA LA DIFFERENZA
Pierguido Zanettin
27/06/2022
il top in commercio per i gel energetici
Marco
18/03/2022
Essenziali per dare una immediata energia in momenti di calo.
ALFREDO SEPIELLI
18/03/2022
ottimo per preparazione maratona
Ivan Goi
14/03/2022