GO Energy - 1.6kg - Lemon
Perfect for:
Dairy Free
Energy
Gluten Free
Nut Free
Vegan
Wheat Free
High Energy Lemon flavoured carbohydrate drink to help fuel before and during training or racing.
Keep your energy levels up before, during & after exercise.
1.6kg tub - perfect for regular use.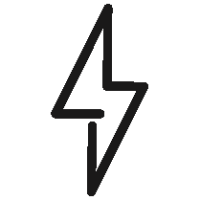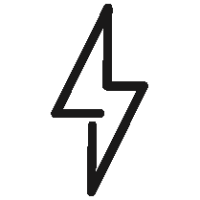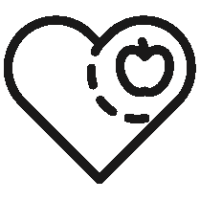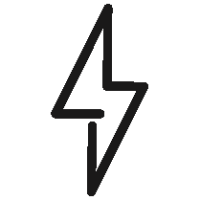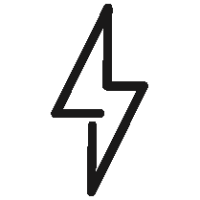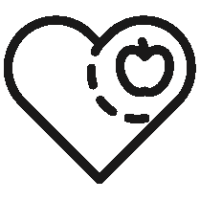 Why Choose?
Designed as an easily digestible and quick supply of carbohydrate for energy
189 calories per serving
Designed to be consumed as part of a loading strategy pre-exercise, and during endurance training and racing
About GO Energy
GO Energy (Lemon) provides an easily digestible and quick supply of carbohydrate for energy. Designed to be versatile, this product can be mixed at various concentrations to suit your needs.
GO Energy can be consumed as part of your carbohydrate loading strategy in the days and hours prior to your training or race, with 48 grams of carbohydrate per serving.
Benefits
Carbohydrate loading strategies involve an increase in the amount of carbohydrate an athlete consumes in the days leading up to an event in order to increase the store of muscle glycogen.
A major cause of fatigue in endurance exercise is depletion of carbohydrate energy stores. SiS GO Energy provides a practical solution to increase carbohydrate intake to boost our muscle glycogen stores prior to training or competition.
Informed Sport Registered
Our complete product range is developed using a world-class approach to banned substance testing, providing assurance for athletes. For more information on Informed Sport & our unique world class approach, click here.
Suitable For: Vegans, Vegetarians, Lactose free, Gluten Free, Wheat Free, Nut Free, Soya Free
Consume up to 4 servings per day with or between meals as part of a carbohydrate loading strategy
Consume 500ml every 45-60 minutes of exercise or as required.
Once prepared, consume within 24 hours.
Add 50g of SiS GO Energy (approx. 3 full scoops) to 500ml of water in a bottle & shake well ensuring the lid is firmly closed.
Nutrition Stats
| Typical Values | Per Serving (50g) | Per 100g |
| --- | --- | --- |
| Energy | 801kj/189kcal | 1603kj/377kcal |
| Protein | 0.0g | 0.0g |
| Carbohydrate | 47g | 94g |
| of which sugars | 3.5g | 7.0g |
| Fat | 0.0g | 0.1g |
| of which saturates | 0.0g | 0.0g |
| Fibre | 0.1g | 0.3g |
| Sodium | 0.0g | 0.0g |
Ingredients:
Carbohydrate mix (96%) (Maltodextrin (produced from partial hydrolyses of a special variety of Maize), Fructose), Natural Flavouring, Citric Acid, Sweetener (Aspartame). Contains a source of Phenylalanine.
Its what I am used to and it tastes good
John Reed
04/10/2023
Great product, fuels me on the bike for Ironman events.
Paul Jennings
27/09/2023
Great tasting product and good energy source
ross oakey
17/09/2023
Tastes OK.
Robert Lambert
05/06/2023
Good product for drink on a ride.
MERRICK LINNETT
08/08/2022
🔝 ottimo prodotto
Francisco Uagner Brilhante
30/06/2022
Il miglior recupero sul mercato
Gianluca
28/05/2022
Nn l'ho ancora provato quindi vi farò sapere
Riccardo
26/05/2022
prodotto testato tutto ok. forse sarebbe opportuno inserire un misurino
Antonio Palmieri
26/05/2022
Prodotti superiori alla media
RICCARDO PISANELLI
30/03/2022
eccellente prodotto
nazzareno
29/03/2022
Super buoni e digeribili al 100%
OMAR
26/03/2022
Works well, odes what it is supposed to.
Hugh Cox
25/03/2022
ottimo prodotto
Giovanni Merli
25/03/2022
Ottimo prodotto, da energia, nessun problema allo stomaco
Veronica
11/03/2022
Use this powder in my bottles all the time, switch between GO Energy for winter and Electrolyte in the summer. Fulfils my needs perfectly and great value when on off.
100weight
04/01/2022
Easy to mix. Pleasant taste.
Bob
29/12/2021
Sempre su alti livelli .Cambia il gusto ma nn l'efficacia
MICHELE TESO
16/12/2021
Reliably good
steve w
09/12/2021
Really excellent migraine prevention - I find I train much better with electrolyte & don't get headache running in gym
Rowan Chamberlain
06/12/2021