GO Energy - 1.6kg - Orange
Perfect for:
Dairy Free
Energy
Gluten Free
Nut Free
Vegan
Wheat Free
High Energy Orange flavoured carbohydrate drink to help fuel before and during training or racing.
Keep your energy levels up before, during & after exercise.
1.6kg tub - perfect for regular use.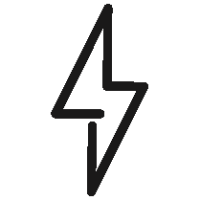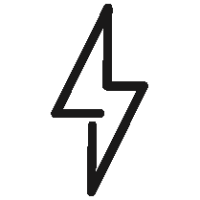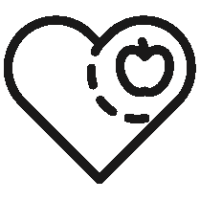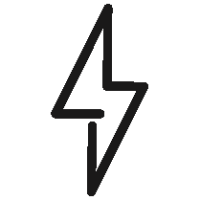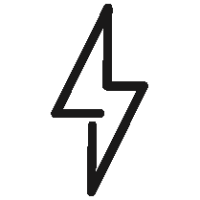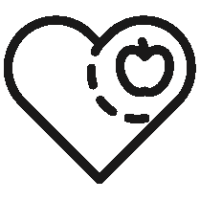 Why Choose?
Designed as an easily digestible and quick supply of carbohydrate for energy
189 calories per serving
Designed to be consumed as part of a loading strategy pre-exercise, and during endurance training and racing
About GO Energy
GO Energy (Orange) provides an easily digestible and quick supply of carbohydrate for energy. Designed to be versatile, this product can be mixed at various concentrations to suit your needs.
GO Energy can be consumed as part of your carbohydrate loading strategy in the days and hours prior to your training or race, with 48 grams of carbohydrate per serving.
Benefits
Carbohydrate loading strategies involve an increase in the amount of carbohydrate an athlete consumes in the days leading up to an event in order to increase the store of muscle glycogen.
A major cause of fatigue in endurance exercise is depletion of carbohydrate energy stores. SiS GO Energy provides a practical solution to increase carbohydrate intake to boost our muscle glycogen stores prior to training or competition.
Informed Sport Registered
Our complete product range is developed using a world-class approach to banned substance testing, providing assurance for athletes. For more information on Informed Sport & our unique world class approach, click here.
Suitable For: Vegans, Vegetarians, Lactose free, Gluten Free, Wheat Free, Nut Free, Soya Free
Consume up to 4 servings per day with or between meals as part of a carbohydrate loading strategy
Consume 500ml every 45-60 minutes of exercise or as required.
Once prepared, consume within 24 hours.
Add 50g of SiS GO Energy (approx. 3 full scoops) to 500ml of water in a bottle & shake well ensuring the lid is firmly closed.
Nutrition Stats
| Typical Values | Per Serving (50g) | Per 100g |
| --- | --- | --- |
| Energy | 804kj/189kcal | 1607kj/378kcal |
| Protein | 0.0g | 0.0g |
| Carbohydrate | 47g | 95g |
| of which sugars | 3.5g | 7.1g |
| Fat | 0.0g | 0.0g |
| of which saturates | 0.0g | 0.0g |
| Fibre | 0.0g | 0.0g |
| Sodium | 0.0g | 0.0g |
Ingredients:
Carbohydrate mix (96%) (Maltodextrin (produced from partial hydrolyses of a special variety of Maize), Fructose), Natural Flavouring, Citric Acid, Sweetener (Aspartame). Contains a source of Phenylalanine.
Excellent products that work effectively
Dennis Crosby
12/09/2023
Ottimo prodotto come tutti quelli disponibili.
FABIO
06/09/2023
Fantastic taste and the price was the cheapest
steve bowley
05/09/2023
I always use this as I prefer it to the electrolyte mix :-)
Dean
04/09/2023
Does what I need and as described.
Paul Tomblin
04/07/2023
Ottimo rapporto qualità / prezzo
LEONARDO GUSMEROLI
05/09/2022
Can't fault this product. Never leave home without it my bidons.
Garry Spicer
12/07/2022
If you want this with added electrolytes, make sure you get "GO Energy electrolyte". slight change in packaging appearance, made this mistake. However, tastes ok and mixes well after a lot of shaking.
customer
03/07/2022
Nn l'ho ancora provato vi farò sapere
Riccardo
26/05/2022
Great product , value for money. 😀⭐️⭐️⭐️⭐️⭐️
andrew saunderson
19/05/2022
Easy on the stomach and not too sweet
Andy
09/05/2022
Prodotto ottimo
FILIPPO PICCINELLI
04/04/2022
Great tasting and seems to do the job.
Nick Maingay
29/03/2022
Ottimi prodotti e consegna affidabile. Lo consiglio
Antonio
28/03/2022
prodotto ottimo
Giovanni Merli
25/03/2022
Keeps me going
Mark Sweeney
22/03/2022
Brill product. Great flavour too!
Christopher Clarke
17/03/2022
Awesome drink go for miles
nicholas hitchens
14/02/2022
Easy to mix, very tasty to drink.
MR GEOFFREY C ROLFE
03/02/2022
A vital part of our carb intake!
Mr Tom Holden
14/12/2021