Beta Fuel + Nootropics - 6 Pack - Apple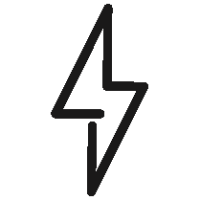 1:0.8 MALTODEXTRIN:FRUCTOSE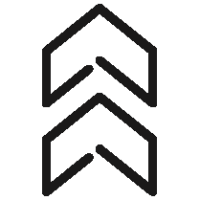 40g CARBOHYDRATES PER SERVING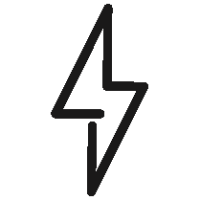 1:0.8 MALTODEXTRIN:FRUCTOSE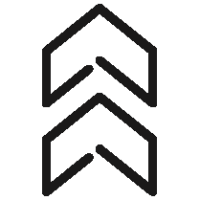 40g CARBOHYDRATES PER SERVING
EVIDENCE-BASED ENERGY GEL FOR PHYSICAL AND MENTAL POWER OUTPUT
Designed as a world-leading, whole body energy source, our innovative Beta Fuel Dual Source Energy Gel + Nootropics combines a new ratio of carbohydrate with Cognizin® Citicoline to improve both your physical and mental performance.
Part of an entire fuelling solution range that includes drinks and chew bars, our Beta Fuel Dual Source Energy Gel + Nootropics is optimised with a brand new 1:0.8 ratio of 40g carbohydrate to enhance your mental and physical power output, increase your body's carbohydrate usage efficiency, and limit gastrointestinal discomfort to deliver a scientifically superior fuel.
WHAT ARE NOOTROPICS?
Nootropics are supplements that can improve or maintain peak cognitive performance such as attention, focus, creativity, motivation, memory and so on. We've combined our innovative Beta Fuel Energy Gel with nootropics to offer endurance athletes a complete energy source for both body and mind because you need peak mental function when the demands are most physical.
WHY YOU SHOULD USE BETA FUEL DUAL SOURCE ENERGY GEL + NOOTROPICS
As an endurance athlete (your events typically last more than two hours) you need to take in between 80-120g of carbohydrate per hour. The Science in Sport Beta Fuel Dual Source Energy Gel + Nootropics delivers an optimised 40g of carbohydrate in a single, convenient isotonic fuelling solution with minimal GI discomfort. While the carbohydrates will maintain optimum physical power output, the nootropics will ensure you maintain mental performance.
NEW 1:0.8 RATIO REPLACES 2:1 RATIO
A 1:0.8 ratio of maltodextrin to fructose increases the percentage of ingested carbohydrate that is oxidized (known as efficiency) from 62% to 74% when compared with a ratio of 2:1
A 1:0.8 ratio of maltodextrin to fructose reduces self-reported symptoms of stomach fullness when compared with a ratio of 2:1
ADDITION OF COGNITIVE ENHANCERS
250mg Cognizin® Citicoline for improved cognitive function
200mg caffeine, 1g Taurine and 200mg Theanine
THE SCIENCE BEHIND BETA FUEL HAS EVOLVED

Through our Performance Solutions team, we've worked closely with elite athletes in the research and development of the new Beta Fuel range to bring you a scientifically superior fuel in a range of formats that allow you to use +17% more carbohydrate (O'Brien et al, 2013).

A ratio of 1:0.8 enhances exogenous CHO oxidation compared with 2:1 ratio by 17% (O'Brien et al) and 10% (O'Brien et al)
A ratio of 1:0.8 enhances mean power output during 10 maximal sprint efforts by 3% compared with 2:1 ratio (O'Brien et al)
A ratio of 1:0.8 increases % of ingested CHO that was oxidised (efficiency) from 62% (2:1) to 74% (1:0.8) (O'Brien et al)
A ratio of 1:0.8 reduces symptoms of stomach fullness and nausea when compared with a ratio of 2:1 (O'Brien et al)
HOW AND WHEN TO USE BETA FUEL DUAL SOURCE ENERGY GEL + NOOTROPICS
Just like the Beta Fuel Energy Gel, our Nootropics Gel contains 40 grams of carbohydrate, with added nootropic substances that can enhance cognitive performance, giving you that mental lift you might need, especially at the latter phases of exercise.
The Beta Fuel Gel with Nootropics contains 1 gram of the amino acid L-taurine, 250 milligrams of Cognizin® to enhance information processing and 200 milligrams of caffeine with 200 milligrams of L-theanine, the amino acid which has been shown to increase subjective feelings of alertness, while reducing feelings of 'jitters' that you get with caffeine alone. Consume directly from packaging, maximum of one serving per day.
Combine with other energy supplements from the Beta Fuel range to achieve hourly 80-120g carbohydrate intake
Nutrition Stats
| Typical Values | Per 100ml | Per Serving 60ml |
| --- | --- | --- |
| Energy | 1122kj/264kcal | 673kj/158kcal |
| Fat | 0.0g | 0.0g |
| of which saturates | 0.0g | 0.0g |
| Carbohydrate | 66g | 40g |
| of which sugar | 31g | 19g |
| Protein | 0.0g | 0.0g |
| Salt | 0.05g | 0.03g |
ALSO CONTAINS
| | | |
| --- | --- | --- |
| L-Taurine | 1167mg | 1000mg |
| Citicoline | 417mg | 250mg |
| L-Theanine | 333mg | 200mg |
| Caffeine | 333mg | 200mg |
*Reference intake of an average adult (8400kj/2000kcal)
Ingredients:
Water, Maltodextrin (from Maize) (29%), Fructose (22%), L-Taurine, Cognizin(R) Citicoline, Caffeine Anhydrous, L-Theanine, Flavourings, Acidity Regulators (Citric Acid, Sodium Citrate), Gelling Agents (Gellan Gum, Xanthan Gum), Preservatives (Sodium Benzoate, Potassium Sorbate), Sodium Chloride.
No allergens
Ottimo prodotto
Uberti Foppa Matteo
14/10/2023
Prodotti efficaci
Fabrizio
09/10/2023
Ottimo gel come alternativa a quelli con caffeina
Andrea Gatta
20/09/2023
monto buono
Walter Grigis
03/09/2023
I find them an easily digestible alternative to bars & provide the required energy boost when required. Both flavours are pleasant with the unusual combination of Strawberry & Lime being my favourite.
Johno
01/08/2023
Great when you need that extra mental push
Dexter
23/07/2023
Ottimo prodotto
ROBERTO CAVALLARI
19/07/2023
Li uso perché ottimi. Peccato che il sapore non sia il massimo. Stiamo parlando di gusti però. Per me un po' amarognolo. Assolutamente trascurabile
Andrea
16/07/2023
Ottimi prodotti davvero contento di tutto
Rg
05/07/2023
È la prima volta che lo utilizzo. Do una buona recensione sulla fiducia certo che i prodotti SIS sono sempre di ottima qualità.
Massimo Bianchi
04/07/2023
Great product
Malcolm Johnson
14/06/2023
prodotto molto buono, niente da dire sensazione positiva.
Francesco Russo
06/05/2023
Top quality
Malcolm Johnson
19/04/2023
Digeribilissimo, buono e funzionale
FABRIZIO Il Travo
11/04/2023
Quando faccio un allenamento più lungo questo è l'ideale
LUCA GAGLIARDI
25/03/2023
Efficaci nell'immediata somministrazione, un risultato quasi insperato. Molto digeribili
Barbara Calzetta
22/03/2023
MOLTO VALIDI
Fabrizio
20/03/2023
Ottimo prodotto per prestazioni super
Alberto
15/03/2023
The product is good but haven't fully felt its fuel.
bbmw0
13/03/2023
Alles super
Marion Reichsigl
11/03/2023