A NEW FORMULA TO MAXIMISE DELIVERY OF CARBOHYDRATE
Science in Sport Beta Fuel range is leading a revolution in endurance fuelling, having famously powered Chris Froome's sensational 80km solo ride on Stage 19 of the 2018 Giro D'Italia.
A COMPLETE FUELLING SOLUTION
Athletes were shown to tolerate 120 gms of carbs per hour - significantly higher than the 90 gms previously recommended. It delivered:
17% increase in energy efficiency
Enhanced power output during max efforts
No reported stomach upset
THE HISTORY OF BETA FUEL
After fuelling Chris Froome to an historic victory in the 2018 Giro, SiS Beta Fuel was refined & tested. The results of the study completely change the game for performance potential in endurance racing.
Discover how SiS Beta Fuel has fuelled epic victories and become the most scientifically superior sports fuel on the market.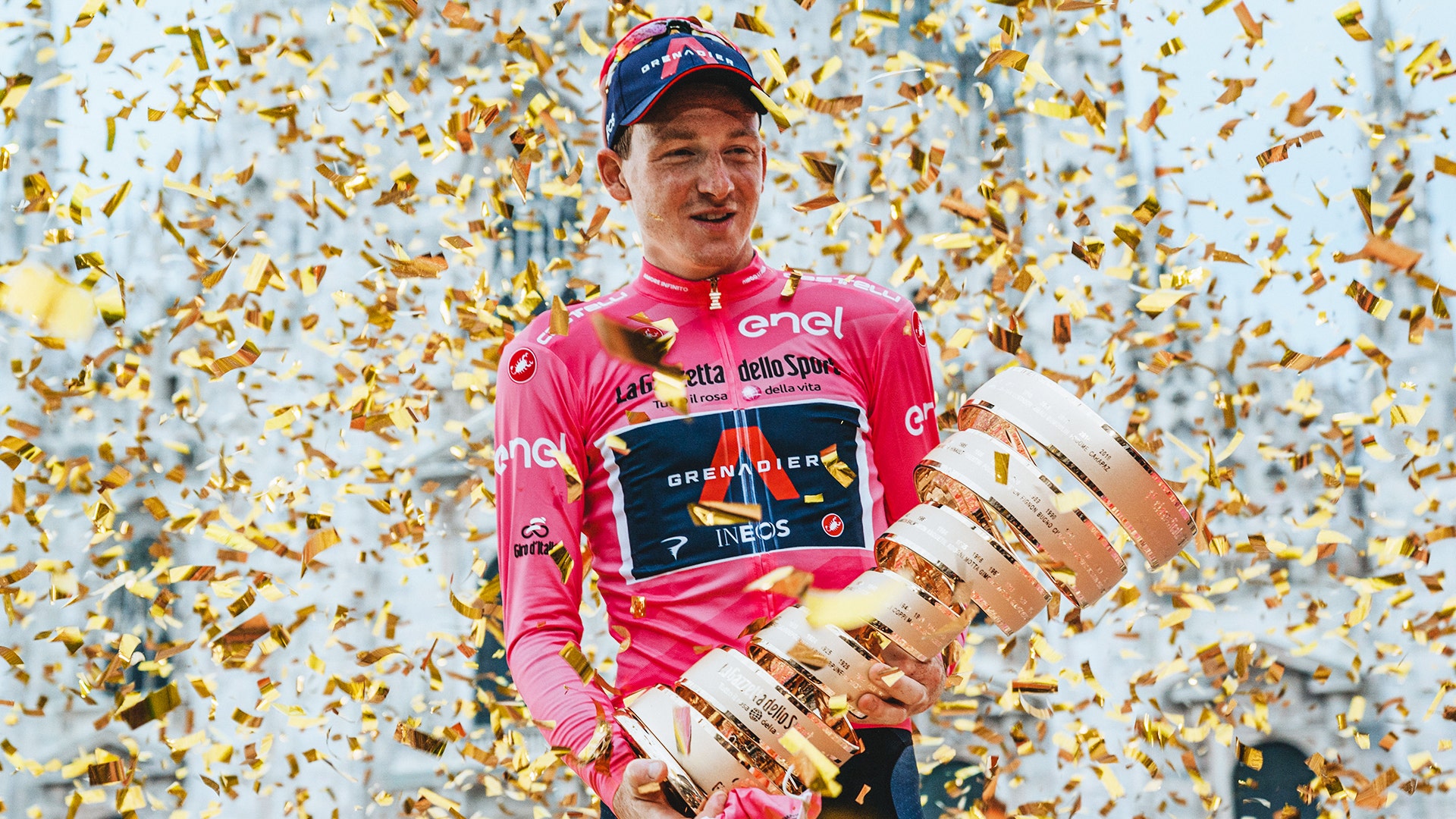 THE SCIENCE BEHIND BETA FUEL
Our study showed no differences in carbohydrate oxidation between liquid, gel, chew or a combined approach, meaning our SiS Beta Fuel range can be tailored to your individual fuelling preferences.
Choose from easy-to-consume formats and a variety of great-tasting flavours.
SCIENTIFICALLY SUPERIOR FUEL
We aimed to assess the rate of carbohydrate utilisation from ingestion of 120 grams per hour from SiS Beta Fuel Drink, Gel, Chew or when all three forms were consumed during three hours of cycling.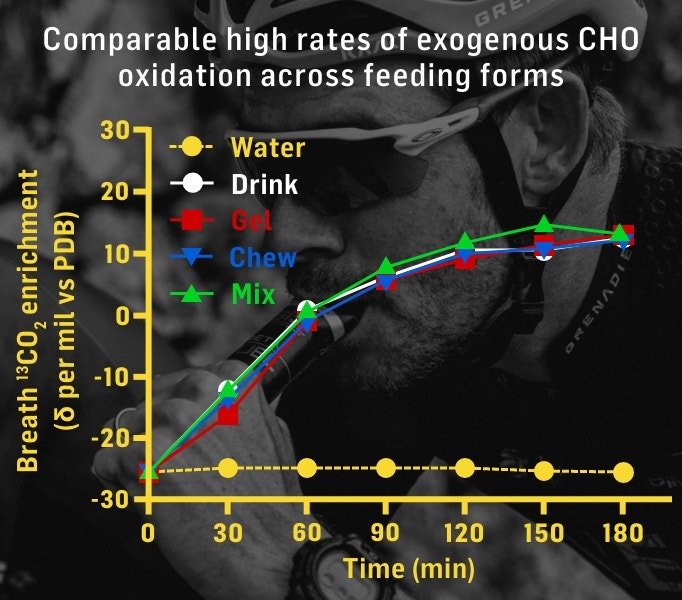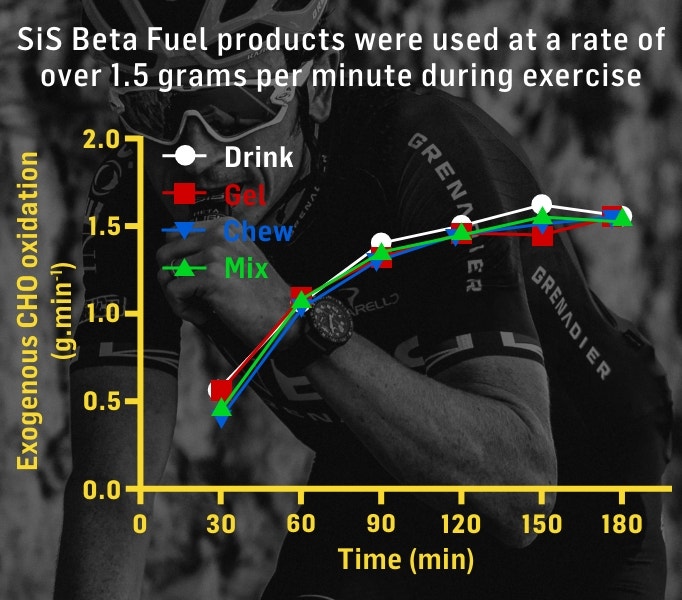 SiS Beta Fuel can be used to provide a flexible approach to fuelling to deliver 120 grams of carbohydrate per hour and maintain high carbohydrate availability during prolonged endurance exercise.
Push your performance potential
Find out how and when to use the range in our Beta Fuel Fuelling Guides, tailored for your sport: