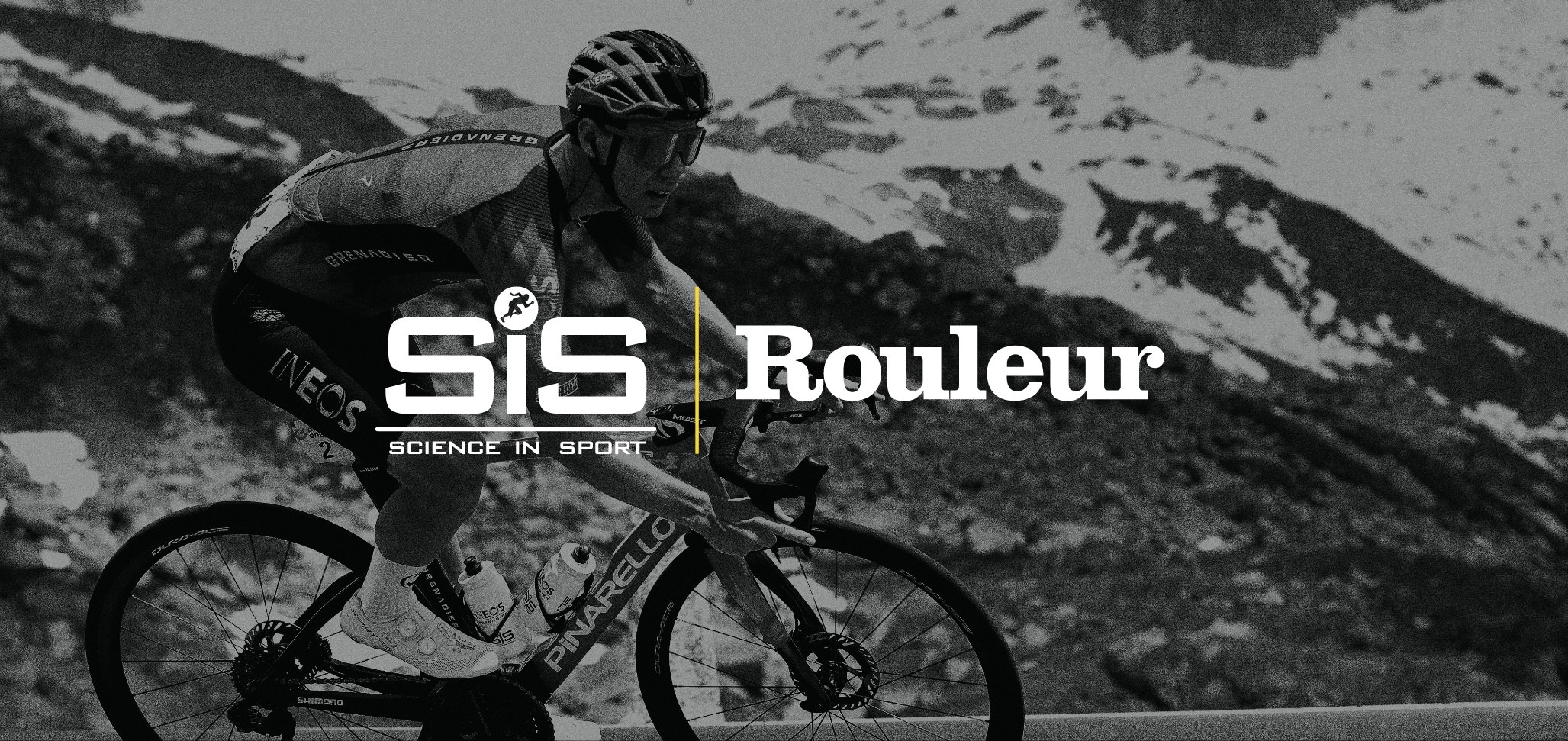 Win a signed INEOS Grenadiers Jersey & more!
Your chance to win a signed INEOS Grenadiers Cycling Jersey & £200 Science in Sport voucher. Plus be in the chance to win one of three runner-up BETA Fuel bundles worth over £70. Enter today for a chance to win.
Simply submit your email address for a chance to win.
We're giving you the chance to win one of five unique prizes in celebration of the achievements of Science in Sport's elite teams, athletes, and partners.
As 2022 ends, Science in Sport has been integral in supporting over 330 elite teams and athletes globally by continuing to provide world-leading endurance nutrition products to fuel their successes.
Whether you run, swim or cycle, Science in Sport is giving you the chance to win one of five amazing prizes to bring you closer to the action:
1. A Place at the 2023 TCS New York City Marathon + £200 Travel Voucher
2. A VIP Matchday Hospitality Experience at Tottenham v Arsenal for two with x, + A Signed Spurs Shirt
3. A Limited-Edition INEOS Grenadiers Bioracer UCI Hour Record Jersey, Cap and Artwork signed by Filippo Ganna
4. A Triathlon Training Experience with Tim Don and + A Years Membership to Halo ID
5. A Polar Ignite 3 Fitness + Wellness Watch

Entering couldn't be easier - Just complete your details in the form below, hit enter, and keep everything crossed until 24.12.2022 when the competition ends.
Good luck!
ROULEUR LIVE 2023 - COMPETITION TERMS & CONDITIONS

1. The Promoter
The promoter is: Science in Sport Limited (a division of Science in Sport PLC) of 2nd Floor 16-18 Hatton Garden, Farringdon, London, United Kingdom, EC1N 8AT.

2. The Competition
2.1 The title of the competition is Science in Sport Rouleur Live Prize Draw.
2.2 Simply enter online at scienceinsport.com/ to be in with a chance of winning.
2.3 Main prize includes: One signed INEOS Grenadiers cycling jersey and £200 worth of points to be spent on scienceinsport.com. Three runner-up prizes include the BETA Fuel bundle worth over £70, sent directly to the winner.
2.4 The Promoter reserves the right to modify or end the competition at any time, without warning.

3. How to Enter
3.1 The competition will run from 10:00 on Tuesday 31st November 2023 (the "Opening Date") to 23:59 on Monday 6th November 2023 (the "Closing Date") inclusive.
3.2 All competition entries must be received by the Promoter by no later than 23:59 on the Closing Date. All competition entries received after the Closing Date are automatically disqualified.
3.3 To enter the competition: Use the prize draw webpage scienceinsport.com/rouleur-live-2023-prize-draw and follow the instructions to enter the online form.
3.4 Competition is open to UK residents only.
3.5 Entrants must be 18 years old or over.
3.6 Each person can only enter once. Duplicated email addresses will be removed post entry.
3.7 No purchase is necessary, and there is no charge to register for use of the website or any other charge to enter the competition using the entry methods referred to in clause 3.3 above.
3.8 The Promoter will not accept:
a. responsibility for competition entries that are lost, untransmitted, damaged or delayed in transit, regardless of cause, including, for example, as a result of any equipment failure, technical malfunction, systems, satellite, network, server, computer hardware or software failure of any kind; or
b. proof of transmission as proof of receipt of entry to the competition.
3.9 The winner will be contacted within 7 days after the competition end date. No response the Promoter reserves the right to contact another eligible entrant.
4.0 By submitting a competition entry, you are agreeing to be bound by these terms and conditions.
4.1 For help with entries, please e-mail competitions@sisplc.com