High protein. Low sugar. Great taste.
A tasty, low sugar high protein bar coated in chocolate. Conveniently split as two 32g bars in easy to eat portions, ideal for a post training protein boost or a snack in between meals.

CONVENIENT
Split as two 32g bars in easy to eat portions, ideal for athletes on the go.

20g PROTEIN
Formulated to aid your protein intake, perfect for muscle growth and recovery after intense sessions.

LOW SUGAR
A protein bar has never tasted so good! With just 2.2 grams of sugar and 258kcal this chocolate coated bar is practically guilt-free.

GREAT TASTE
All our flavours have been developed in-house to give you what we think is the best taste and texture.
WHEN TO EAT...
The Protein Bar is a versatile and convenient supplement to support fuelling your training goals and aiding your protein intake.
TRUSTED BY ELITES
All our products are proudly Informed Sport Certified. Developed using a world-class approach to banned substance testing, providing assurance for Elite athletes. Discover more information on Informed Sport & our unique world class approach.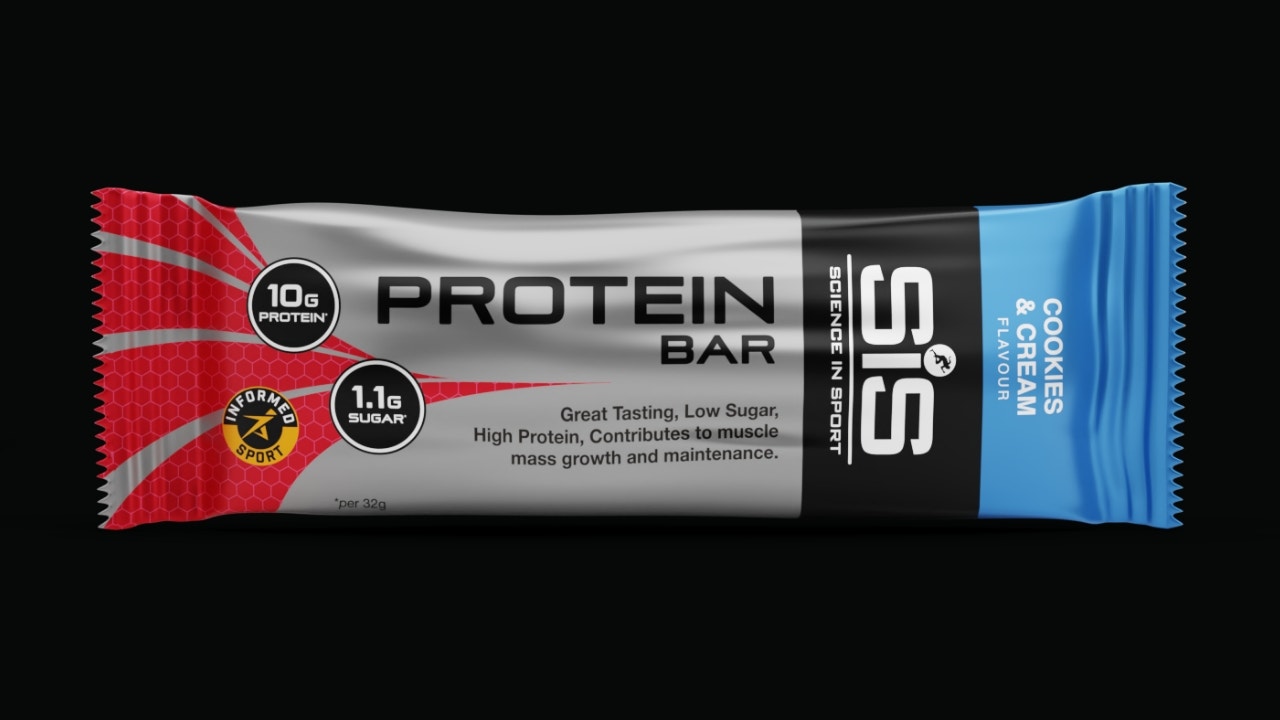 A PLANT-FRIENDLY ALTERNATIVE?
Our original Protein20 bar is formulated using zero animal products, making it 100% vegan friendly. Containing the identical 20g of protein to support muscle recovery and growth.