Pro Bio+ Powder (unflavoured)
Perfect for:
Gluten Free
Nut Free
Vegetarian
Save 25%
Special Price
€17.99
Was
€23.99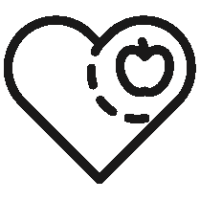 Supports healthy gut function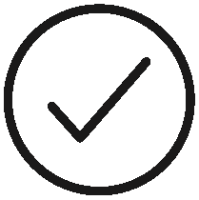 5 billion gut friendly cultures (5BN CFU)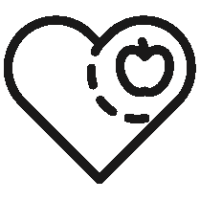 Supports healthy gut function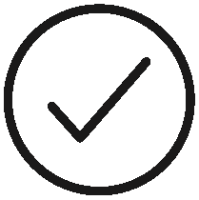 5 billion gut friendly cultures (5BN CFU)
About Pro Bio+ Powder
Pro Bio+ Powder is a research driven, convenient way to increase good bacteria in your gut. Studies have shown probiotic supplementation to increase carbohydrate metabolism in endurance athletes, enabling you to perform at a higher level for longer.
Healthy gut function is essential when it comes to everyday health and wellbeing as well as athletic performance. Having the right gut bacteria has been linked to several health benefits, including weight loss, improved digestion, enhanced immune function and reduced risk of some diseases.
MORE ABOUT THE SCIENCE
The gut is central to supporting optimal health. It contains more than 70% of the body's immune cells and 10 times more bacteria than we have cells in our whole body. The microbiota is made up of many different species of bacteria, some of which are considered friendly, and others termed pathogenic. The good bacteria line the gut wall and help to stop toxins and harmful substances passing through into the body so are important for optimal health.
Pro Bio + Powder is an expertly formulated blend of friendly bacteria, fibre, digestive enzymes and glutamine. Designed to support optimal gut function, each serving provides over 5g of dietary fibre and 5bn spore forming bacteria.
Benefits
Informed Sport Registered
Our complete product range is developed using a world-class approach to banned substance testing, providing assurance for athletes. For more information on Informed Sport & our unique world class approach, click here.
Suitable for: Vegetarian, Soya free, GM free, Gluten free, Nut free, Palm oil free, Halal
Add 1 scoop (10g) to 200ml of ice-cold water and shake for 10 seconds or add to your favourite SIS shake.
Consume once daily
Suitable For
vegetarian
gluten-free
nut-free
Nutrition Stats
Nutrition
Typical
Values
per 100g
Per Serve
Energy (kJ)
1532
152
Energy (kcal)
367
37
Fat (g)
0
0
- saturates (g)
0
0
Carbohydrate (g)
65
6.5
- sugars
4.4
0.4
Fibre (g)
53
5.3
Protein (g)
0.1
0
Salt (g)
0
0
Also contains
Unit
Typical Values
per 100g
Typical Values
per serve
Chicory Root Extract (Inulin)
mg
40000
4000
L-Glutamine
mg
31000
3100
Galacto Oligosaccharide Soluble Fibre
mg
25000
2500
LactoSpore® (Bacillus Coagulans )
bn
50
5
DigeZyme® (Amylase,Lactase, Protease, Lipase, Cellulase)
mg
500
50
Amylase (U/g)
1200
Lactase (U/g)
300
Protease (U/g)
200
Cellulase (U/g)
55
Lipase (U/g)
10
Ingredients: Chicory Root Extract (Inulin) (Cichorium intybus), Galacto Oligosaccharide Soluble Fibre (Milk), L-Glutamine, LactoSpore® (Bacillus coagulans), DigeZyme® (Amylase, Lactase, Protease, Lipase, Cellulase)
Preso dopo un periodo con problemi intestinali, mi ha aiutato a trovare un equilibrio.
bonanomi emanuel morris
29/03/2023
Sempre il top
Giacomo Giacobbi
05/03/2023
è la prima volta che lo uso...vedremo
Pierpaolo
14/02/2023
Ottimo prodotto
carlo s
27/01/2023
Incorporate this product in my morning routine as recommended by my coach and nutritionist.
Mark Fanning
09/08/2022
Tutto ok perfetto
alessandro motta
21/03/2022
buon sapore,prima volta che l'acquisto,vediamo i benefici ma vista la qualità dei prodotti sis,sono ottimista.
Roberto M
13/02/2022
Too soon to te4ll if it will be beneficial. Only time will tell!
Mr Bernie Duncan
15/11/2021