GO Energy - 1.6kg - Blackcurrant
Perfect for:
Dairy Free
Energy
Gluten Free
Nut Free
Vegan
Wheat Free
High Energy Blackcurrant flavoured carbohydrate drink to help fuel before and during training or racing.
Keep your energy levels up before, during & after exercise.
1.6kg tub - perfect for regular use.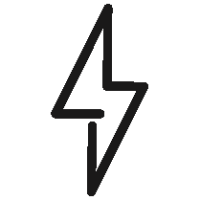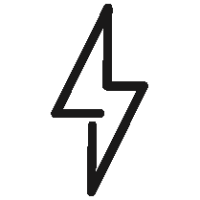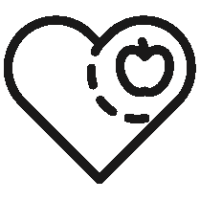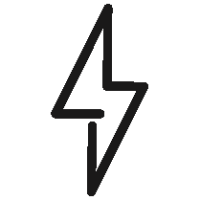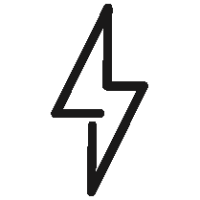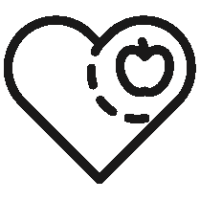 Why Choose?
Designed as an easily digestible and quick supply of carbohydrate for energy
189 calories per serving
Designed to be consumed as part of a loading strategy pre-exercise, and during endurance training and racing
About GO Energy
GO Energy (Blackcurrant) provides an easily digestible and quick supply of carbohydrate for energy. Designed to be versatile, this product can be mixed at various concentrations to suit your needs.
GO Energy can be consumed as part of your carbohydrate loading strategy in the days and hours prior to your training or race, with 48 grams of carbohydrate per serving.
Benefits
Carbohydrate loading strategies involve an increase in the amount of carbohydrate an athlete consumes in the days leading up to an event in order to increase the store of muscle glycogen.
A major cause of fatigue in endurance exercise is depletion of carbohydrate energy stores. SiS GO Energy provides a practical solution to increase carbohydrate intake to boost our muscle glycogen stores prior to training or competition.
Informed Sport Registered
Our complete product range is developed using a world-class approach to banned substance testing, providing assurance for athletes. For more information on Informed Sport & our unique world class approach, click here.
Suitable For: Vegans, Vegetarians, Lactose free, Gluten Free, Wheat Free, Nut Free, Soya Free
Consume up to 4 servings per day with or between meals as part of a carbohydrate loading strategy
Consume 500ml every 45-60 minutes of exercise or as required.
Once prepared, consume within 24 hours.
Add 50g of SiS GO Energy (approx. 3 full scoops) to 500ml of water in a bottle & shake well ensuring the lid is firmly closed.
Nutrition Stats
| Typical Values | Per Serving (50g) | Per 100g |
| --- | --- | --- |
| Energy | 804kj/189kcal | 1607kj/378kcal |
| Protein | 0.0g | 0.0g |
| Carbohydrate | 47g | 95g |
| of which sugars | 3.5g | 7.1g |
| Fat | 0.0g | 0.0g |
| of which saturates | 0.0g | 0.0g |
| Fibre | 0.0g | 0.0g |
| Sodium | 0.0g | 0.0g |
Ingredients:
Carbohydrate mix (96%) (Maltodextrin (produced from partial hydrolyses of a special variety of Maize), Fructose), Natural Flavouring, Citric Acid, Sweetener (Aspartame). Contains a source of Phenylalanine.
No flagging when using this. I use on bike rides and long runs. It never gives my gut any grief. I do dentally drop a SiS hydro tab to compliment and stop potential cramps.
NegativeAL
25/10/2023
A great product that I use during longer rides and as a recovery drink after runs. Mixes easily, tastes good and is light on the stomach.
Martin
18/10/2023
Great product, value for money.
Chris
17/10/2023
Easily digestible and good tasting, mixes well/
Linda Dewhurst
17/08/2023
Very good drink, I do notice the difference when I take this on a ride. Taste is great(back current) no after taste.
Joe Dunlop
07/05/2023
Carboidrati in polvere per lunghe distanze , gusto frutti rossi molto buono e fresco.
COSTANTINO AGAZZI
25/07/2022
Effective and good value.
Pete D
23/05/2022
Great product
H Evans
11/04/2022
Always use this product and fine it helps
Kevin Pegden
06/04/2022
A great energy powder to drive my rides
Mr Robert Henderson
28/03/2022
Carboidrati da sciogliere nella borraccia , ottimo gusto Blueberris
COSTANTINO AGAZZI
23/03/2022
Gusto buonissimo e digeribile
Roberto
22/03/2022
Perfect combination with the electrolytes for longer rides
Neil
22/03/2022
Great product
Christopher Clarke
17/03/2022
I always carry 2 bottles on my rides 1 x Electrolyte, and 1 Energy. Very content with these products that I have used some 14 years.
Hugo
10/02/2022
Very good thank you
Dave Collins
21/01/2022
Great easy to use product that is easy drank.
Robert Paul mcmanus
14/12/2021
Buon prodotto
Antonio
05/12/2021
Una volta usato e devo dire da energia. Buon prodotto
Christian Margiotta
20/11/2021
buon prodotto
Paolo
19/10/2021