GO Electrolyte - 1.6kg - Orange
Perfect for:
Gluten Free
Nut Free
Vegan
Wheat Free
0% Off
Special Price
€39.00
Was
€39.00
€0.98/serving
High-energy Orange flavoured carbohydrate + electrolyte drink to help fuel and hydrate during training or racing.
Ideal for longer sessions when energy stores drop and sweat rate rises.
1.6kg tub - perfect for regular use.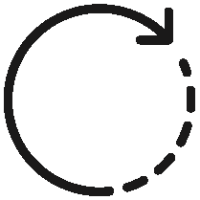 Delivers energy and promotes hydration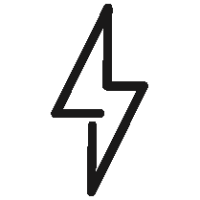 36g carbohydrates, 20 mmol/L sodium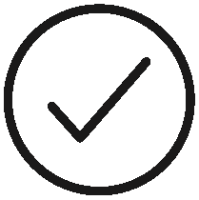 Informed Sport accredited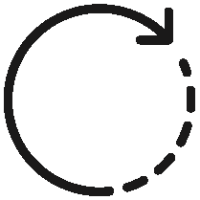 Delivers energy and promotes hydration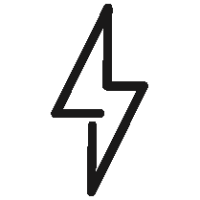 36g carbohydrates, 20 mmol/L sodium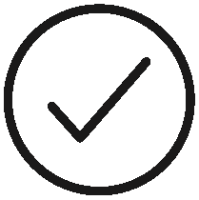 Informed Sport accredited
Why Choose?
Advanced formulation delivering carbohydrates and electrolytes
146 calories per serving
Perfect for use during exercise
About GO Electrolyte
GO Electrolyte (Orange) contains a blend of an easily digestible and quick supply of carbohydrate as well as electrolytes (such as sodium) that promote optimal hydration.
A combination of energy sources and electrolytes enhance your body's ability to absorb water during exercise, maintain your endurance performance and protect against cramp. The product is mixed at appropriate concentrations of carbohydrate (36 grams as a 6% solution), sodium (20 mmol/L) and fluid (500ml serving) in order to achieve the combined aims of energy and hydration.
Benefits
Both carbohydrate depletion and dehydration are two of the major causes of fatigue in endurance exercise. A common mistake made by endurance athletes is to consume too much or too little carbohydrate at inappropriate concentrations, causing lack of carbohydrate absorption or gastrointestinal problems.
In addition to ensuring optimal carbohydrate stores and hydration status before exercise, delivering additional carbohydrate and fluid during exercise is known to improve performance, race times and delay the onset of fatigue. The specific formulation of SiS GO Electrolyte represents a strategic approach to offset the negative effects of carbohydrate depletion and dehydration on your performance.
Informed Sport Registered
Our complete product range is developed using a world-class approach to banned substance testing, providing assurance for athletes. For more information on Informed Sport & our unique world class approach, click here.
Suitable For: Vegans, Vegetarians, Lactose free, Gluten Free, Wheat Free, Nut Free, Soya Free
Drink 500ml every 45-60 minutes of exercise or as required.
Once prepared, consume within 24 hours.
Simply add 40g of GO Electrolyte (2 scoops = 40g) to 500ml of water in a bottle & shake well ensuring the lid is firmly closed
Nutrition Stats
Typical Values
Per Serving (40g)
Per 100g
Energy
619kj/146kcal
1547kj/364kcal
Protein
0.0g
0.0g
Carbohydrate
36g
91g
of which sugars
6.7g
17g
Fat
0.0g
0.0g
of which saturates
0.0g
0.0g
Fibre
0.0g
0.0g
Salt
0.5g
1.3g
VITAMINS & MINERALS (% RDA)
Calcium
27mg (3%)
66mg (8%)
Magnesium
5mg (1%)
13mg (4%)
Potassium
60mg (3%)
150mg (8%)
Ingredients:
Carbohydrate mix (93%) (Maltodextrin (from Maize), Fructose), Citric Acid, Electrolytes (2%) (Sodium Chloride, Calcium Lactate, Potassium Chloride, Sodium Citrate, Magnesium Citrate), Natural Flavouring, Sweetener (Aspartame). Contains a source of Phenylalanine
Prodotto buono, facile da sciogliere nell'acqua.
Massimo
05/12/2023
Pricey without the promo
Customer
30/11/2023
Ne ho provati e riprovati tantissimi, fino a lui: esco 5-6 volte a settimana in bici e questo è l'unico integratore che non crea acidità e altri problemi allo stomaco neanche sul lungo utilizzo. Inoltre gli altri tendono a fare grumi una volta aperti, mentre questo rimane tale e quale a lungo: fondamentale visto il risparmio con la confezione da 1,6kg
R.P.
30/11/2023
Elettroliti di ottima qualità
ALFREDO SEPIELLI
12/11/2023
Prodotto valido non stucchevole
VINCENZO CAMPAGNOLO
12/11/2023
Aasasssssssssssssss
Stefano Coser
13/05/2023
I use this electrolyte powder in my hydration bottle everyday that I train it is surprising just how much electrolyte you swet out so keeping topped up really helps my performance.
Customer
12/05/2023
Prodotto immancabile per reintegrare i sali e liquidi persi durante l'attività sportiva
Andrea
03/04/2023
Ottimo prodotto da portare in borraccia in bici o in una flask nelle lunghe distanze
Alberto Aldrighetti
24/03/2023
A mio gusto, il miglior prodotto da bere durante l allenamento.
ALESSANDRO BORSA
11/03/2023
Perfetto per i lunghi
CLAUDIO SINICCO
11/03/2023
Ottimo prodotto, lo preferisco ad altri propio per il gusto in bocca del prodotto non troppo dolce .mi trovo molto bene , consiglio acquisto
LINO STOCCO
08/03/2023
I use this every day that I train rather than just water, I have found this to be very beneficial.
Customer
03/03/2023
Buono, e aiuta parecchio nell idratarsi sia durante che dopo L attività
christian basso
07/02/2023
Tastes good. does the job and is gluten free as well. a win win for me
Alan Pickwell
14/12/2022
I migliori sali elettroliti in commercio.
cesena
04/12/2022
Probabilmente il migliore sul mercato specie in inverno
Mike
14/11/2022
deliziosa ed efficace
Massimo Matone
11/11/2022
primo acquisto .Per ora tutto ok
Pietro Bianchi
24/10/2022
Molto buono
nuccio coppola
22/10/2022