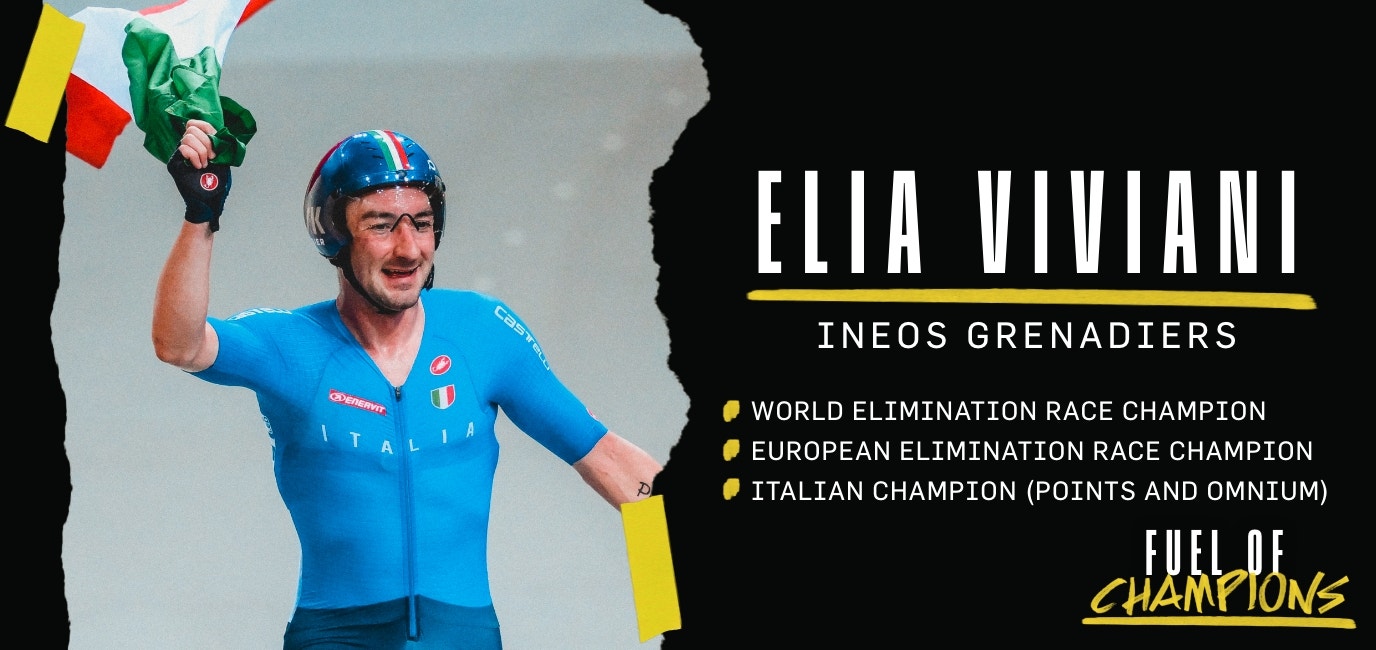 Q&A WITH ELIA VIVIANI
Your European Championships win was quite a feat. How did that come about?
I was only down to race on track, but then it was decided that I would be included in the team road race the day before. I started to ask to myself if it was really possible to race both, but after a quick meeting with the performance team I decided to attempt it. After 207km on the road and a seventh-place finish, I won the elimination race at the European Championships on the track [only five hours later!].
How did you celebrate?
I celebrated with a nice burger and beer with my mates from the national road team. Normally for every win we celebrate with a few bottles of champagne shared with teammates and staff.
How do you stay on top of your nutrition in a race or event?
In a race I try to drink and eat regularly. I particularly like using SiS Beta Fuel drinks and gels and a mix of SiS bars throughout the race, followed by isotonic gels and more sugar in the final stages. When it's a sprint finish, I supplement with caffeine gels.