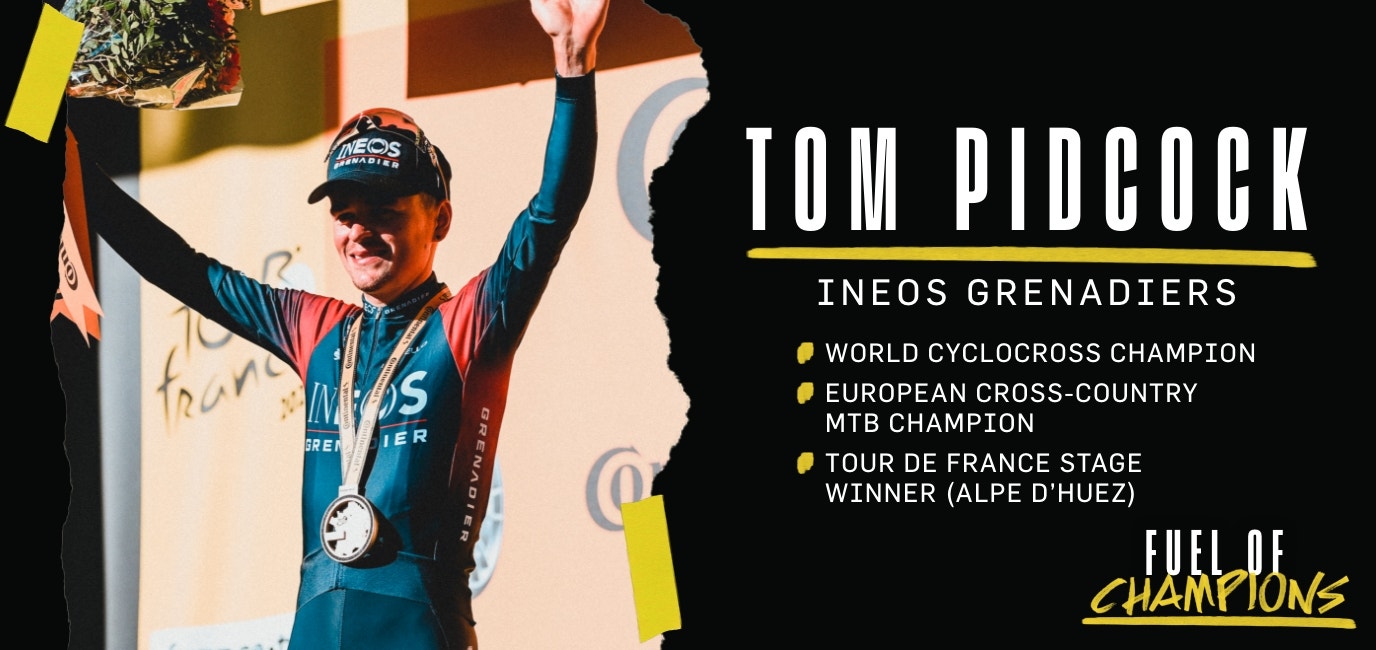 Q&A WITH TOM PIDCOCK
How do you split your time, focus and energy across road, cross, and mountain bike?
I split my focus for when it's needed between disciplines. It depends what races are coming up and what my goals are. If it's just the classics [for example] as the cross season's finished, I'm just riding my road bike. Then I'll start riding my time trial bike a little bit more towards some stage races, and then when I switch to mountain bike I'll ride my mountain bike some more.
When you won the cyclocross world championships, you were the only rider with a bottle on your bike. Why was that?
It was really cold the day before, and then in the race it was 14 or 16 degrees it doesn't sound like a lot but the sun was strong so I just raced with a bottle with a 40g carb drink in it so I could keep hydrated.
You've signed a new contract with the Grenadiers till 2027. How do you feel about that?
It's a big deal, that security and that faith [in me] from the team. It's grown to be like home for me over the past year so the next five years, there's no place I'd rather be really.