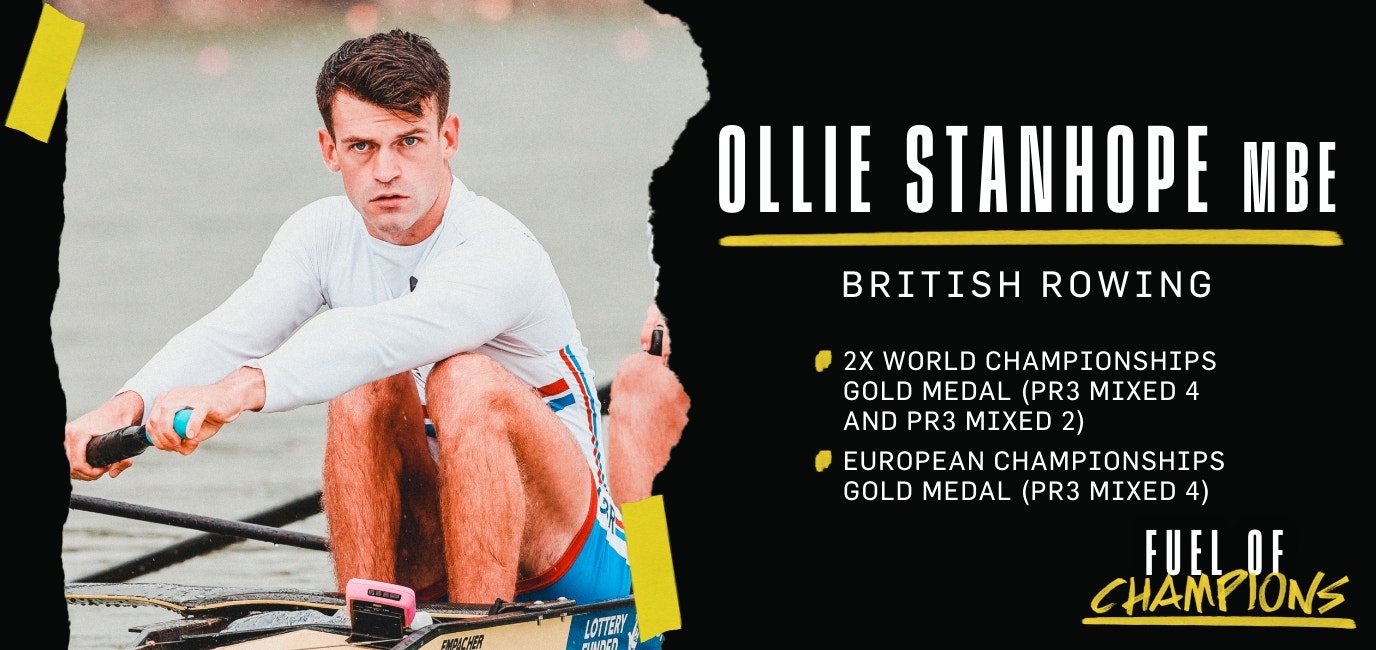 Q&A WITH OLLIE STANHOPE MBE
How much of an influence was your dad in getting you into rowing?
Yeah, my dad was a big influence on me getting into rowing. He was an Olympic silver medallist in Moscow, and he went to four Olympic Games. I think he tried to do everything he could to avoid getting a proper job. He finished in 1992. I knew a lot of the people that are here now through him, so I knew a lot of the coaches before I even came here. So that was really useful. And also having him as a sort of mentor to talk me through things when I was going through hard times. Especially through my first world champs, he was really helpful in showing me the ropes and helping me to understand what I should be feeling at different points. He's very unsympathetic, so when you're having a tough day, he's very helpful and will just say, 'no, you need to be on it and keep going.'
What are your aspirations for Paris 2024?
Do what we did in Tokyo but probably with a bigger margin! We won by 12 seconds in Tokyo, so hoping to try and improve on that. I think it's also trying to just enjoy the journey. It's going to probably be my last games, so just enjoy that. I love working here, I love coming down here every day, it's been a dream of mine since I was a really little kid. So, I'm just living the dream at the moment, and we're just going to try and enjoy it.
What's your favourite SiS product?
My favourite SiS product is probably the double espresso caffeine gel. It's perfect for when you need that sort of pre-race buzz, and it gets you through the middle K in a race.