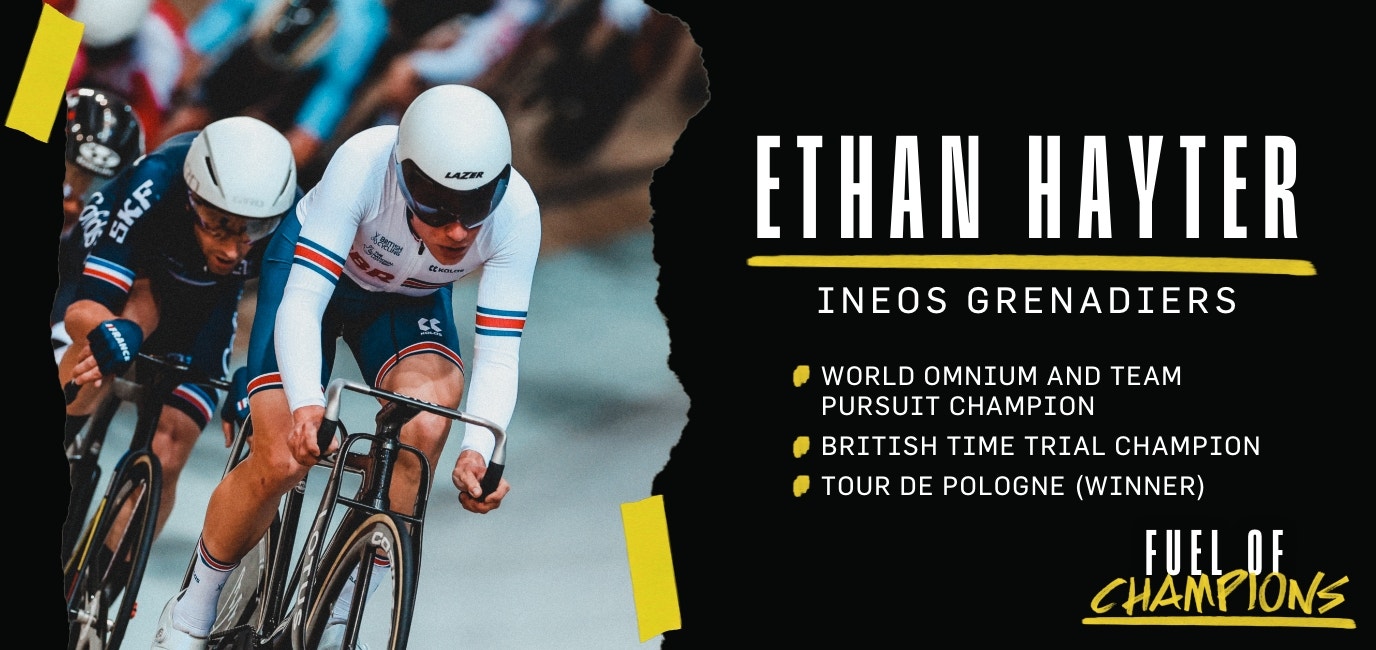 Q&A WITH ETHAN HAYTER
What impact does sports nutrition have on your performance and how do you stay on top of it in a race?
Day to day nutrition is just as important as at the races. It is impossible to be at your best if you don't get your nutrition right. We have a rough nutrition plan for the races. I like to drink the 40 [carb] drink and use Beta Fuel gels when high fuelling is required. The fruit salad gel is my favourite.
Can you describe the physical demands of winning, and how races such as the GB TT challenge you mentally?
You have to be prepared to make a big effort and fuel well, especially in the long races. To execute a long time trial mentally well like [at the British National Time Trial Championships in Dumfries] takes a lot of practice and concentration.
How did you celebrate?
I celebrated with the team staff and went out for dinner in sunny Dumfries!