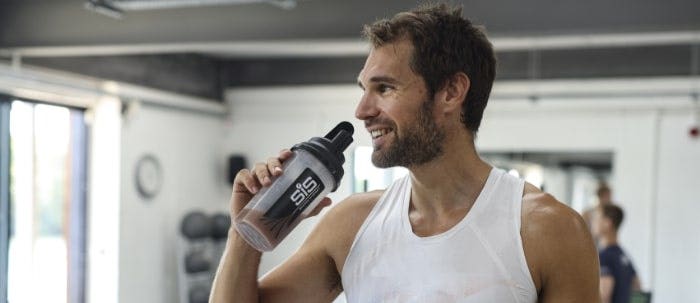 One of our most popular products, SiS REGO Rapid Recovery Powder is a complete recovery product which comes in five delicious flavours. Containing a mix of carbohydrates to replenish depleted glycogen stores, and protein to rebuild damaged muscles, our REGO recovery powders are best consumed immediately after exercise.SiS REGO Rapid Recovery Powders are the complete post-workout recovery supplements, allowing your body to function at its best and setting you up for your next training session. Shop the full range here.
Read More

Recovery Powders
Refuel the right way with SiS REGO Rapid Recovery Powder
Our REGO Recovery Powder is a complete recovery supplement that delivers a high-quality blend of carbohydrate, protein, and electrolytes with vitamins and minerals to replenish everything you've depleted during exercise. Mixed with water, these powders refuel and rehydrate the body whilst repairing and rebuilding muscle, enabling you to perform well in your next session.
Muscle recovery supplements backed by science
Carbohydrates are your body's main source of fuel for moderate to high-intensity exercise, so SiS Rapid Recovery Powders deliver a high amount of carbohydrates to effectively replenish your body's glycogen stores. Combined with high-quality soy protein, 2g of Leucine, and added vitamins and minerals, this range supports recovery by aiding normal muscle function and protein synthesis.
Effective & convenient post-exercise recovery
REGO Recovery Powders are designed to be consumed within 30 minutes after a training session. They're an easy and convenient way to replenish your body's energy stores and promote muscle recovery after exercise. Simply mix with water in one of our protein shakers and enjoy! You'll find a wide range of recovery supplements on our site to suit all dietary requirements and training routines.
Achieve your fitness goals with Science in Sport
Here at Science in Sport, it's our mission to help you to reach and exceed your fitness goals through our range of expertly curated sports nutrition products. From effective energy supplements to our high-quality hydration products, you'll find everything you need to support and enhance your fitness journey.
If you're looking for expert advice on which sports nutrition products are best suited to your requirements, contact us today to find out more.