GO Electrolyte Lemon & lime - 1.6kg
Perfect for:
Gluten Free
Nut Free
Vegan
Wheat Free
Save 0%
Special Price
£28.99
Was
£28.99
£0.72/serving
High-energy Lemon & Lime flavoured carbohydrate + electrolyte drink to help fuel and hydrate during training or racing.
Ideal for longer sessions when energy stores drop and sweat rate rises.
1.6kg tub - perfect for regular use.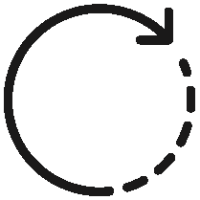 Delivers energy and promotes hydration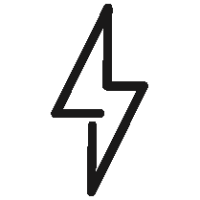 36g carbohydrates, 20 mmol/L sodium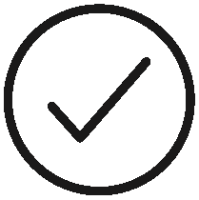 Informed Sport accredited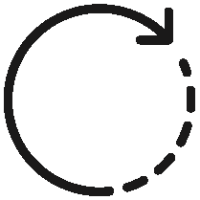 Delivers energy and promotes hydration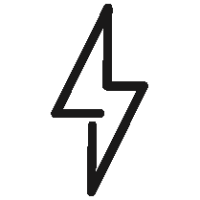 36g carbohydrates, 20 mmol/L sodium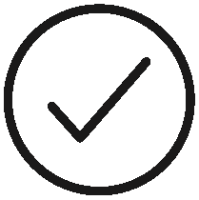 Informed Sport accredited
Why Choose?
Advanced formulation delivering carbohydrates and electrolytes
146 calories per serving
Perfect for use during exercise
About GO Electrolyte
GO Electrolyte (Lemon & Lime) contains a blend of an easily digestible and quick supply of carbohydrate as well as electrolytes (such as sodium) that promote optimal hydration.
A combination of energy sources and electrolytes enhance your body's ability to absorb water during exercise, maintain your endurance performance and protect against cramp. The product is mixed at appropriate concentrations of carbohydrate (36 grams as a 6% solution), sodium (20 mmol/L) and fluid (500ml serving) in order to achieve the combined aims of energy and hydration.
Benefits
Both carbohydrate depletion and dehydration are two of the major causes of fatigue in endurance exercise. A common mistake made by endurance athletes is to consume too much or too little carbohydrate at inappropriate concentrations, causing lack of carbohydrate absorption or gastrointestinal problems.
In addition to ensuring optimal carbohydrate stores and hydration status before exercise, delivering additional carbohydrate and fluid during exercise is known to improve performance, race times and delay the onset of fatigue. The specific formulation of SiS GO Electrolyte represents a strategic approach to offset the negative effects of carbohydrate depletion and dehydration on your performance.
Informed Sport Registered
Our complete product range is developed using a world-class approach to banned substance testing, providing assurance for athletes. For more information on Informed Sport & our unique world class approach, click here.
Suitable For: Vegans, Vegetarians, Lactose free, Gluten Free, Wheat Free, Nut Free, Soya Free
Drink 500ml every 45-60 minutes of exercise or as required.
Once prepared, consume within 24 hours.
Simply add 40g of GO Electrolyte (2 scoops = 40g) to 500ml of water in a bottle & shake well ensuring the lid is firmly closed
Suitable For
vegan
gluten-free
wheat-free
nut-free
Nutrition Stats
Typical Values
Per Serving (40g)
Per 100g
Energy
619kj/146kcal
1547kj/364kcal
Protein
0.0g
0.0g
Carbohydrate
36g
91g
of which sugars
6.7g
17g
Fat
0.0g
0.0g
of which saturates
0.0g
0.0g
Fibre
0.0g
0.0g
Salt
0.5g
1.3g
VITAMINS & MINERALS (% RDA)
Calcium
27mg (3%)
66mg (8%)
Magnesium
5mg (1%)
13mg (4%)
Potassium
60mg (3%)
150mg (8%)
Ingredients:
Carbohydrate mix (93%) (Maltodextrin (from Maize), Fructose), Citric Acid, Electrolytes (2%) (Sodium Chloride, Calcium Lactate, Potassium Chloride, Sodium Citrate, Magnesium Citrate), Natural Flavouring, Sweetener (Aspartame). Contains a source of Phenylalanine
Nice contrast with the blackcurrant. Easy to gulp down, brilliant quality. Fully recommend.
Simon Plunkett
23/05/2023
Really keeps me going. Wife now uses it too and calls it magic juice!
Edward Scott
14/05/2023
Easy to use and stops my muscle cramping during exercise
Hasmukh Patel
14/05/2023
Best product in the hydration range in my opinion. Great taste and works really well
Conrad Butt
11/05/2023
Helped me complete 28 mile mountain marathon.
Jonathan Arnold
10/05/2023
Ottima qualità e gusto.
MAURIZIO DE MONTE NUTO
10/05/2023
Great taste
Richard ANSBRO
07/05/2023
prodotto veramente buono dal sapore asprino, ma quello è soggettivo io lo prediligo senza nessun problema
Francesco Russo
06/05/2023
Soddisfatto
sergio stucchi
04/05/2023
Ottimo prodotto
Consalvo Traviglia
03/05/2023
This is great stuff. Not as gassed as the hydro tablets. Easy to make.
william rawsthorne
28/04/2023
Ottimi sali e carboidrati da mettere in borraccia
ALFREDO SEPIELLI
23/04/2023
Easy to mix, taste is fine
Mark Sharpe
15/04/2023
Does what it says it will
Mark Bentley
13/04/2023
Perfetto per l'utilizzo
ALBERTO MERITANO
12/04/2023
Regular user of this powder. Great value in the sale and arrived promptly.
Nick Smith
11/04/2023
Really good product
Filip
09/04/2023
buonissimo
Giuseppe Baudo
08/04/2023
Great product at a good price, really refreshing & not too sweet….😀
Dominic Sealy
04/04/2023
A fast absorbing drinks powder with a pleasant taste that's not too sweet or tangy . Simple to mix with water & a convenient measuring scoop provided for accurate measurement. Easily digestible & helps to keep me energised and hydrated during exercise
John.
03/04/2023