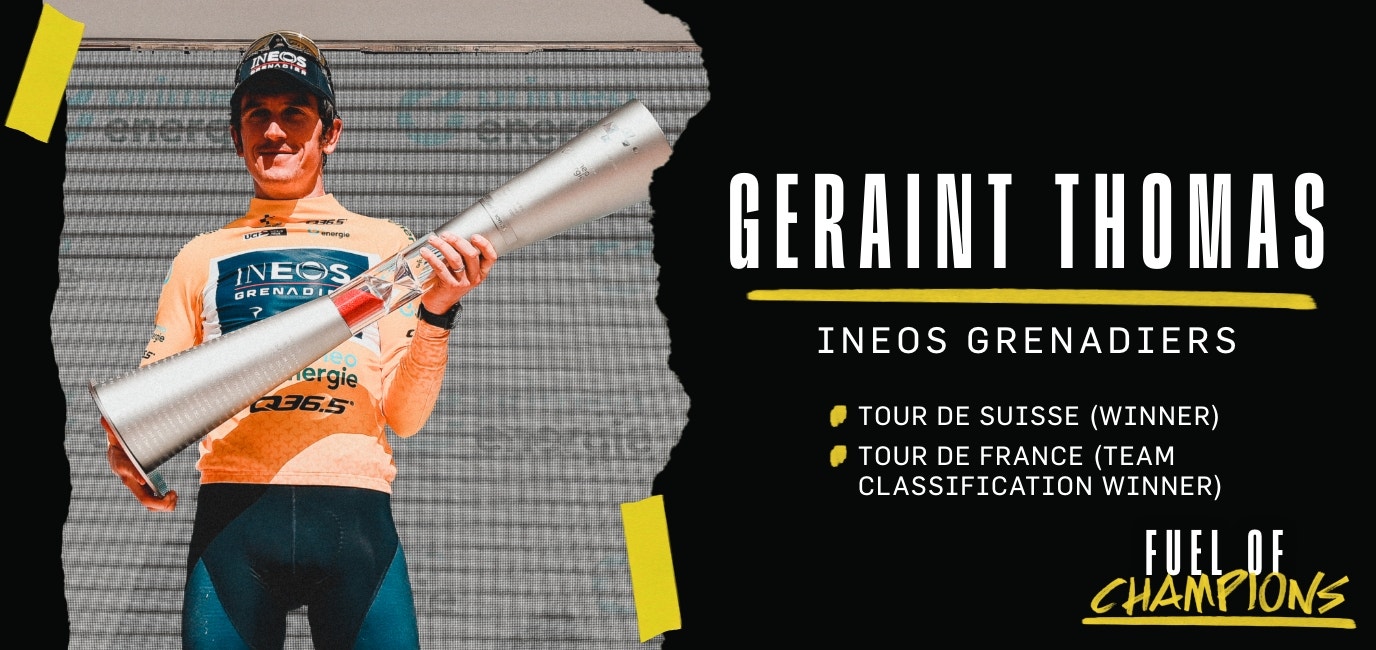 Q&A WITH GERIANT THOMAS
How did you celebrate?
Not quite what it used to be, especially now that I have a son. The Paris celebration was a bigger night than I expected but usually it will be a bit more chilled out with some good food with fellow riders and family.
What music do you listen to before and after races?
I'm into Hip Hop so before a race or TT I'll have a playlist with the likes of Eminem or old school Jay-Z or Nas. I'm fine with any celebration music, I'm just happy for the win!
Favourite SiS flavour and if you could choose a new flavour for SiS, what would it be?
The tiramisu energy bake is probably my favourite at the moment just because it's different to anything I've ever had before. If I had to create another flavour then I would perhaps go for a lemon meringue – honestly can't beat it!