Ultimate Triathlon Training Set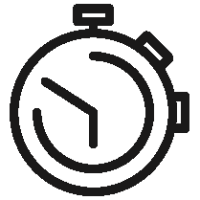 COMPLETE RECOVERY SUPPORT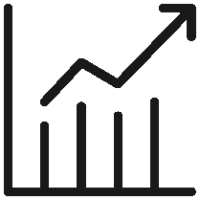 BOOST ENERGY DURING EXERCISE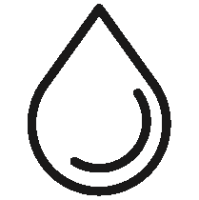 DESIGNED FOR EFFECTIVE HYDRATION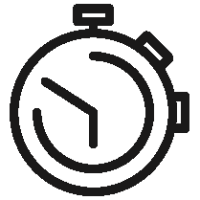 COMPLETE RECOVERY SUPPORT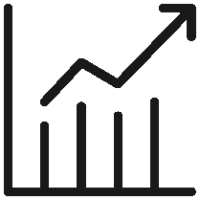 BOOST ENERGY DURING EXERCISE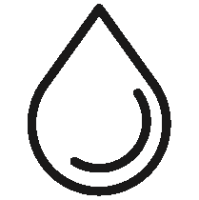 DESIGNED FOR EFFECTIVE HYDRATION
Why Choose?
Designed to meet all of your triathlon training nutritional needs
High quality blend of carbohydrate, protein and electrolytes with vitamins and minerals
Fast-absorbed, easily digestible
ABOUT THE ULTIMATE TRIATHLON TRAINING SET
Whether you decide to tackle a sprint or middle-distance triathlon, there are certain elements you need to give serious thought to; your training and your nutrition. Don't let those hard-earned training sessions go to waste with poor nutritional strategies. Your nutrition will be the make or break when it comes to not just surviving the tough swims, runs and rides, but actually enjoying the event when race day comes and being able to train without fatigue. We've put together the Ultimate Triathlon Training Set to help you fuel your training days and chosen event itself.
REGO RAPID RECOVERY POWDER 50G

To recover, rebuild and support the body's adaptation to training
A full spectrum recovery product for periods of intense training
22g of carbohydrate, 20g of protein + electrolytes with vitamins and minerals
Use immediately after exercise to help your body adapt to increased training demands to become stronger as quickly as possible
Easy on the stomach, so it can be taken after hard exercise
Suitable for Vegans
GO ISOTONIC GEL 60ML

Fast energy gel - no need for water
Provides a fast, convenient energy boost
22g of carbohydrate
The world's first isotonic energy gel to be clean in the mouth and easy to digest
Winner of the Queen's award for enterprise, this innovative product continues to be seen at the forefront by endurance athletes
Use during endurance sessions and events to help avoid flagging
Suitable for Vegans
GO HYDRO SINGLE TABLET

Simply drop in water to provide a high electrolyte drink
High in sodium to help promote hydration
When hydration is required without the added calories
Suitable for Vegans
SiS BOTTLE 800ML

Standard diameter fits in bicycle water bottle cages
Pre-marked powder levels for easy measuring
Soft rubber nozzle
Easy to grip bottle with ergonomic shape
Lockable valve for leak proof transport
BPA free & Dishwasher safe
The Ultimate Triathlon Training Set includes:

1 x 500g REGO Rapid Recovery Powder
15 x 60ml GO Isotonic Energy Gels
20 x 4.2g GO Hydro Tablets
1 x 800ml SiS Bottle
(50% off the Ultimate Triathlon Training Set + Free Delivery limited to one per customer. Select "Try Me" to receive your unique code and redeem at basket)
Benefits
Informed Sport Registered
Our complete product range is developed using a world-class approach to banned substance testing, providing assurance for athletes. For more information on Informed Sport & our unique world class approach, click here.
REGO RAPID RECOVERY POWDER
Use REGO Rapid Recovery Powder within 30-minutes after exercise to achieve maximum recovery benefits. Simply add 50g of powder (approximately three full scoops) to 500ml of water in a shaker bottle and shake well to achieve a smooth consistency. Avoid mixing with milk as it will slow down the rate of absorption.
GO ISOTONIC ENERGY GELS
Each GO Energy Isotonic Gel sachet contains 22 grams of carbohydrate. Depending on your sport or event, you should aim to consume 1-3+ gels every hour to reach a 60g-90g target intake. In some circumstances, such as cold weather, it may be necessary to consume more. Tear off the top of the packaging and squeeze the contents into your mouth as and when required.
Consume directly from packaging or combine with other SiS energy supplements to hit hourly 60-90g carbohydrate intake
GO HYDRO TABLETS
Simply add 1 Hydro tablet to 500ml of water and let it dissolve. Once prepared, consume within 24 hours. Do not consume more than 4 tablets per day.
Nutrition Stats
REGO Rapid Recovery Powder Chocolate Flavour - other flavours may vary
| Typical Values | Per Serving (50g) | Per 100g |
| --- | --- | --- |
| Energy | 782kj/184kcal | 1564kj/368kcal |
| Protein | 20g | 40g |
| Carbohydrate | 22g | 46g |
| of which sugars | 5.1g | 10g |
| Fat | 1.3g | 2.6g |
| of which saturates | 0.2g | 0.4g |
| Fibre | 0.3g | 0.6g |
| Salt | 1.0g | 2.0g |
| Vitamin D | 1.0ug (20%) | 2.0ug (40%) |
| Vitamin E | 2.8mg (23%) | 5.6mg (46%) |
| Vitamin C | 24mg (30%) | 48mg (60%) |
| Thiamin | 0.5mg (45%) | 1.0mg (90%) |
| Riboflavin | 0.6mg (42%) | 1.2mg (84%) |
| Niacin | 7.3mg (45%) | 14.6mg (90%) |
| Vitamin B6 | 0.8mg (57%) | 1.6mg (104%) |
| Folic Acid | 50ug (25%) | 100ug (50%) |
| Vitamin B12 | 0.4ug (16%) | 0.8ug (32%) |
| Biotin | 18ug (36%) | 36ug (62%) |
| Pantothenic Acid | 1.5mg (25%) | 3.0mg (50%) |
| Potassium | 300mg (15%) | 600mg (30%) |
| Magnesium | 57mg (15%) | 114mg (30%) |
| Iron | 2.4mg (17%) | 4.8mg (34%) |
| Zinc | 2.0mg (20%) | 4.0mg (40%) |
| Iodine | 23ug (15%) | 46ug (30%) |
For allergens, see ingredients in bold. May contain cereals containing gluten, egg, milk and sulphites. Processed in a facility that also processes nuts and peanuts.
Ingredients:
Carbohydrate mix (46%) (Maltodextrin (from Maize), Fructose), Protein (46%) (Soy Protein Isolate), Electrolytes (3%) (Sodium Chloride, Potassium Chloride, Calcium Lactate, Magnesium Oxide), Natural Flavourings, L-leucine, Emulsifier (Soy Lecithin), Thickener (Xanthan Gum), Colour (Beetroot Red), Vitamins & Minerals (Ascorbic Acid, Nicotinamide, Alpha Tocopheryl Acetate, Ferric Pyrophosphate, Zinc Sulphate, Calcium Pantothenate, Pyridoxine Hydrochloride, Riboflavin, Thiamin Mononitrate, Calcium Citrate, Folic Acid, Potassium Iodide, Biotin, Vitamin D3, Cyanocobalamin), Sweetener (Sucralose)
GO Isotonic Energy Gels Orange Flavour - other flavours may vary
| Typical Values | Per 100ml | Per Serving 60ml |
| --- | --- | --- |
| Energy | 613kj/144kcal | 368kj/87kcal |
| Protein | 0.0g | 0.0g |
| Carbohydrate | 36g | 22g |
| of which sugars | 1.0g | 0.6g |
| Fat | 0.1g | 0.0g |
| of which saturates | 0.0g | 0.0g |
| Fibre | 0.1g | 0.0g |
| Salt | 0.01g | 0.01g |
Ingredients:
Water, Maltodextrin (from Maize) (33%), Gelling Agents (Gellan Gum, Xanthan Gum), Natural Flavouring, Acidity Regulators (Citric Acid, Sodium Citrate), Preservatives (Sodium Benzoate, Potassium Sorbate), Sweetener (Acesulfame K), Sodium Chloride, Antioxidant (Ascorbic Acid)
GO Hydro Berry Flavour - other flavours may vary
| Typical Values | Per 100g | Per Tablet 4.2g |
| --- | --- | --- |
| Energy | 751kj/176kcal | 32kj/7kcal |
| Fat | <0.5g | <0.5g |
| of which saturates | <0.1g | <0.1g |
| Carbohydrates | 14g | 0.6g |
| of which sugars | 2.0g | <0.5g |
| Fibre | - | - |
| Protein | <0.5g | <0.5g |
| Salt | 20.7g | 0.87g |
| Vitamin B1 Thiamine | 4.8mg | 0.2mg |
| Vitamin B2 Riboflavin | 7.1mg | 0.3mg |
| Vitamin B6 | 9.5mg | 0.4mg |
Ingredients:
Citric Acid, Electrolytes 37% (Sodium Bicarbonate, Sodium Chloride, Calcium Carbonate, Potassium Chloride, Tricalcium Phosphate, Magnesium Carbonate), Sorbitol, Inulin, Colour (Beetroot Red), Natural Flavouring, Elderberry Powder (2.3%), Starch, Sweetener (Sucralose), Vitamins (Pyridoxine Hydrochloride, Riboflavin, Thiamin)