GO Energy + Electrolyte Gel - 30 Pack Lemon & Mint
Perfect for:
Dairy Free
Energy
Gluten Free
Nut Free
Vegan
Wheat Free
0% Off
Special Price
£57.00
Was
£57.00
£1.90/serving
Ideal for intense activity with higher sweat rates & a need for energy.
30 pack of energy gels in Lemon & Mint flavour with added electrolytes for fast energy and to aid hydration.
Next Day Delivery: Order within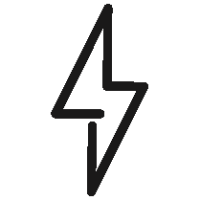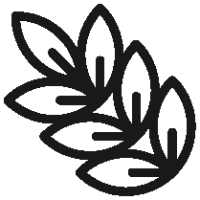 22g carbohydrates, 118mg sodium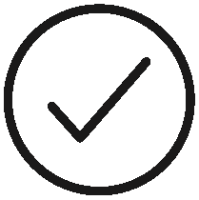 Informed Sport accredited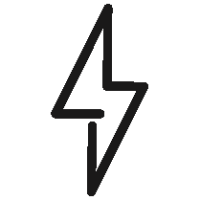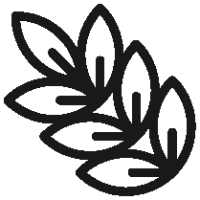 22g carbohydrates, 118mg sodium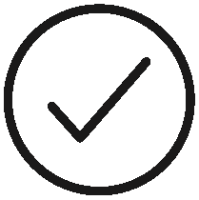 Informed Sport accredited
Why Choose?
About GO Energy + Electrolyte Gel
The SiS GO Energy + Electrolyte gel (Lemon & Mint) builds on the established science of the SiS GO Isotonic Energy gel, the world's first and only truly isotonic energy gel.
The gel not only delivers a rapid supply of easily digestible carbohydrates (22 grams) for energy, but also provides 118mg sodium, 9.5mg potassium and 1.5mg magnesium per gel.
Benefits of SiS GO Energy + Electrolyte Gel
Electrolytes including sodium, potassium and magnesium are lost through sweat and need to be replaced in order to help the body maintain fluid balance, alongside an appropriate fluid intake.
<
Informed Sport Registered: Our complete product range is developed using a world-class approach to banned substance testing, providing assurance for athletes. For more information on Informed Sport & our unique world class approach, click here.
Related Products
Aim for 1 x GO Energy + Electrolyte Gel and 2 x GO Isotonic Energy Gels per hour during exercise lasting over 90 minutes
Can also be consumed pre-exercise to ensure electrolytes are available for fluid absorption
Simply tear off the top of the packaging and consume
Suitable For
vegan
gluten-free
wheat-free
dairy-free
nut-free
Nutrition Stats
| Typical Values | Per 100ml | Per Serving 60ml |
| --- | --- | --- |
| Energy | 612kj/143kcal | 367kj/86kcal |
| Fat | 0.0g | 0.0g |
| of which saturates | 0.0g | 0.0g |
| Carbohydrates | 36g | 22g |
| of which sugars | 1.2g | 0.7g |
| Protein | 0.0g | 0.0g |
| Fibre | 0.0g | 0.0g |
| Salt | 0.5g | 0.3g |
Ingredients:
Water, Maltodextrin (From Maize), Natural Flavour, Salt, Gelling Agents (Gellan Gum, Xanthan Gum), Acidity Regulators (Citric Acid, Sodium Citrate, Malic Acid), Sweeteners (Acesulfame K, Sucralose), Preservatives (Potassium Sorbate, Sodium Benzoate), Potassium Chloride, Magnesium Citrate
Un gel ottima assunzione e gusto
Diego Lavarda
03/12/2023
Gusto molto buono ottima digeribilità pratico da portar con se .
GABRIELE
26/05/2023
Molto pratico
Tiziano Mangili
23/05/2023
pratico, facile da aprire anche con i guanti senza doversi fermare, buon sapore
davide
19/05/2023
Sempre utile e pratico eccezionale
ALBERTO MERITANO
12/04/2023
Utilissimo nel periodo estivo
Giacomo Giacobbi
06/04/2023
Buon prodotto
Domenico Sinicropi
11/02/2023
Ancora non ho avuto modo di sperimentare la loro efficace ed utilità
Lorenzo
28/12/2022
Con l'aggiunta di elettroliti mi trovo molto bene
FABRIZIO COLOMBO
26/11/2022
Ottimi e pratici
Mauro Merli
18/11/2022
Gel soddisfacente sia per qualità che quantità, ho apprezzato molto poi il gusto limone menta.
Pierguido Zanettin
14/11/2022
Miglior gel isotonico del mercato
Christian
14/11/2022
Gusto ottimo
GABRIELE
11/11/2022
Uso abitualmente prima e durante le gare
Gianmaria Rossini
13/10/2022
ottimo prodotto. Devo ancora provarlo su lunghe distanze.
mario recalcati
03/10/2022
Buoni anche se un po' cari
Lucky
30/06/2022
Sono il top per me!
Salvatore
10/04/2022
i migliori
Fulvio Garbari
04/04/2022
mi trovo bene
Roberto Jellici
31/03/2022
Sis i migliori
Roberto
30/03/2022