GO Energy Bakes - 12 Pack
Next Day Delivery: Order within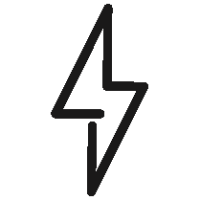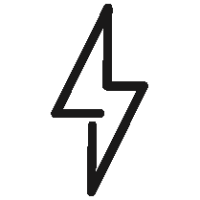 30g carbohydrates, 10g fructose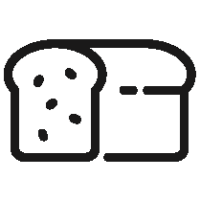 Delicious soft filled bake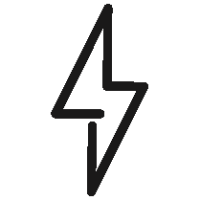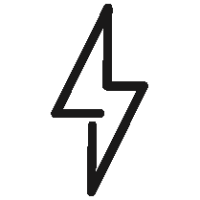 30g carbohydrates, 10g fructose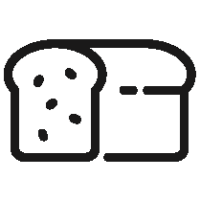 Delicious soft filled bake
Why Choose?
2 to 1 carbohydrate ratio in a soft filled bake
190 calories per serving
Unique texture provides a great carbohydrate alternative to consume during exercise
About GO Energy Bake
GO Energy Bake adopts a scientific approach to energy bars, delivering 30 grams of carbohydrate in a soft filled bake. Each bake has a fruit centre providing 10g fructose.
To support performance and meet the demands of exercise, fuelling requirements for long endurance events would be advised as 60-90g of carbohydrate per hour. The Science in Sport GO Energy Bake can be used to meet these demands, alongside other products in the Science in Sport GO Range. The unique, soft baked texture provides an easy to eat option, with all the performance benefits of carbohydrate fuelling.
Depleting your carbohydrate stores during exercise is one of the major causes of fatigue. Delivering additional carbohydrate during exercise is known to improve performance, race times and delay the onset of fatigue. Research has shown that carbohydrate from gels, drinks and bars can all be utilised at similar rates, and as such, SiS GO Energy Bake provides an alternative, easily digestible format of carbohydrate to consume during exercise.
Benefits
Depleting your carbohydrate stores during exercise is one of the major causes of fatigue. Delivering additional carbohydrate during exercise is known to improve performance, race times and delay the onset of fatigue.
SiS GO Energy Bakes provide on-the-go energy (30g carbohydrate) in a soft filled bake with a delicious fruity centre (10g fructose). Used effectively the SiS GO Energy Bake can meet the demands and fueling required for long endurance events where it is advised to get an intake of 60-90g of carbohydrates per hour - the unique texture provides a great carbohydrate alternative to consume during exercise, which has the added bonus of being easily digestible
Informed Sport Registered
Our complete product range is developed using a world-class approach to banned substance testing, providing assurance for athletes. For more information on Informed Sport & our unique world class approach, click here.
Suitable For: Vegetarians
Consume 1-2 bars per hour during prolonged exercise
Take with other SiS products to meet hourly carbohydrate requirements during exercise (60 - 90g)
Designed to fit easily in jersey pockets, cycle bags and waist packs, simply tear open the packaging and consume
Good product. Nice to have a soft bake instead of gels. Bake is a little dry, need some water when using on the bike. But it is easy to eat.
Mr Elliott
19/09/2023
Love these, great alternative/addition to gels on long rides.
Mr R
31/07/2023
Good soft nice taste
Simon Hennessy.
21/05/2023
Ten characters.
Peter Lake
18/04/2023
Decent product
Stephe
14/04/2023
Handy size and tasty
Ken knowles
12/04/2023
Taste nice, easy to digest. Do the job
DAVID HAYWARD
03/04/2023
👍✅👏🏻great
Alexander Munoz Motato
23/10/2022
Delicious, easy to eat, just the right portion size for getting out the door/consuming during low intensity endurance exercise
Will
16/10/2022
Amazing - Thanks
Alan Green
26/07/2022
Really light and a nice small size to fit in your pocket for runs or rides. Tasty and packs some great energy to give you a boost.
Barry Authers
11/07/2022
Love this product for endurance rides.
shabnam rashtchi
16/06/2022
great taste, easy to digest and keeps energy levels where they need to be
Stephen
09/06/2022
Very tasty
James McManus
28/05/2022
Good texture and flavour, bring welcome relief and boost morale on a long bike ride.
john miller
11/04/2022
I used this in the past and I do like it. I am sure this batch will be the same
MR H AL MAGHOUCH
04/04/2022
My favourite snack for longer runs and even as a non-running snack option. Not too sweet, easy to eat on the go and the lemon is tangy, but not sour or bitter.
Mrs Samantha Shelley
31/03/2022
Love the flavour and texture
Gwyneth
22/03/2022
Nice but Tiramisù are much nicer
Suzanne
21/03/2022
Love the taste
Mr Mark Nolan
08/03/2022
They give the initial impression of not being up to the job, but that is not the case. Their lightness hides a punch worthy of any bar.
Roger
04/12/2023
Most excellent.
Peter Lake
09/12/2022
These fella s get you through the day
Mr Gary Henry
22/10/2022
Taste great and easy to eat
Mr mark rigby
18/09/2022
Interesting product stodgy and filling orange flavour light .
Nigel Birch
06/09/2022
Only had one bar so far. Not that impressed with the consistency or taste. However they are easy to take in your pocket without getting squashed or melted unlike bananas or chocolate bars so not all bad.
James
05/09/2022
Some energy bar are a bit to heavy but these are just right. Great flavour you can feel the boost.
Nick Sutcliffe
02/09/2022
Taste amazing although haven't actually used one whilst running yet.
Alex Hurst
09/08/2022
Very fresh and effective for long rides.
shabnam rashtchi
16/06/2022
Excellent flavour and easy to digest...quality product
Jim Young
13/06/2022
1st time I've tried this flavour, I'm happy with this
Stephe
13/06/2022
I only ever use these energy bars as a put me on, never needed anything else as a super on the spot filler, fits in my cycle pocket - incredibly lightweight too
Mike
22/03/2022
Sustained us through winter walking in Skye. Fantastic.
Doug G
17/02/2022
Great taste great service great product.
Garry Spicer
17/02/2022
Good taste but probably over priced for what they are.
michelle carpenter
08/02/2022
Great product
Mike I Anson
02/02/2022
Love the flavour.
Roger
22/01/2022
Great product. Taste lovely.
James Granville
05/01/2022
If I eat the bake, I don't need to feed before riding
재성 허
26/12/2021
Ideal for quick refueling.
Stephe
09/10/2023
Kept me going throught the entire 120 mile bike ride
Ryan
17/09/2023
Good size nice flavour
Simon Hennessy.
12/07/2023
Super tasty, easy to eat too many.
Jason Gould
29/06/2023
A nice change from gels and energy bars
Edward Scott
14/05/2023
Dry in mouth but that sells your drinks ha ha
Jay W
09/05/2023
Good product over priced
Stephe
28/04/2023
Great taste and just what you need on a ride.
Pete Searle
22/10/2022
Very tasty, 1st time ordering these. Will order more
Df
15/10/2022
very good
Oisín Ó Luanaigh
06/10/2022
Just right for me!
Peter Lake
27/09/2022
great product
wesley boardman
03/09/2022
Easy to eat and digest and lots of energy
Paul Nixon
25/08/2022
I like all the Bakes. So easy to eat while cycling and very good taste.
Maureen Smith
15/07/2022
Slight artificial taste and odd texture to get used to but go down a treat and are effective during long rides and as a snack around training!
customer
03/07/2022
Taste great, not easy to digest while cycling.
Chris Yates
21/06/2022
Delicious to taste, easily to swallow whilst riding and gentle on the stomach also reasonably priced
Mr David Stewart
16/06/2022
Good quality bake and great for long ride.
shabnam rashtchi
16/06/2022
Not overly keen on the texture and flavour . Tiramisu flavour is better.
Mat S
15/06/2022
As expected
Stephe
13/06/2022
Nice size good energy
John
02/12/2023
Mi sarebbe piaciuto provarlo ma non mi è stato consegnato ed ho dovuto annullare l'ordine mio malgrado
Massimiliano
01/12/2023
Nice and handy size to pack for a snack
Ian Dalton
01/12/2023
Tiramisu world champion?
Stuart Raybould
22/11/2023
really like them
Rory Cobbe
14/11/2023
Love them - my favourite!
Paul Cinnamon
08/11/2023
Prodotto ottimo.
Giulio
27/10/2023
Ottimo prodotto
Uberti Foppa Matteo
14/10/2023
Ottimo prodotto
Simone
03/10/2023
Easy to use on the go, opens up easy even without hands when cycling! tastes good and does you good!
North East Rider
23/09/2023
Ho provato gli energy bakes, li trovo ottimi per uno spuntino. Sono ottimi ma li preferisco dopo l'allenamento e non durante.
Letizia Morandi
06/09/2023
Buonissima e non ti stanca
Matteo
13/08/2023
Velocemente assimilabile, ottimo sapore
ROBERTO
04/08/2023
Rotto buonissimo
Fabio Scalmana
13/07/2023
Buoni morbidi e facili da digerire
Marco
13/07/2023
Great for on the go fuelling
DMC
08/07/2023
Gusto tiramisù è molto buono
GIAN PIERO ANTONIONI
05/07/2023
Ottimo snack a base di carboidrati, morbido piacevole ma senza coperture appiccicose come il cioccolato. Lo utilizzo nelle uscite più lunghe
G. Marchetti
04/07/2023
I love Tiramisu and I love these, so Moorish.
Jason Gould
29/06/2023