Perfect for:
Nut Free
Vegan
Wheat Free
GO Electrolyte contains a blend of an easily digestible and quick supply of carbohydrate as well as electrolytes (such as sodium) that promote optimal hydration.
A combination of energy sources and electrolytes enhance your body's ability to absorb water during exercise, maintain your endurance performance and protect against cramp.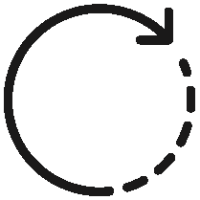 Delivers energy and promotes hydration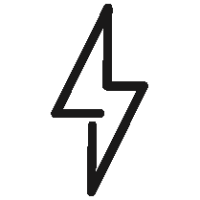 36g carbohydrates, 20 mmol/L sodium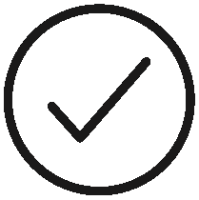 Informed Sport accredited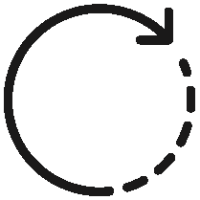 Delivers energy and promotes hydration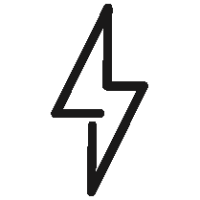 36g carbohydrates, 20 mmol/L sodium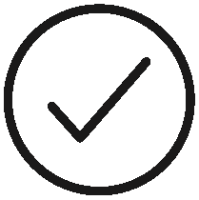 Informed Sport accredited
Why Choose?
Advanced formulation delivering carbohydrates and electrolytes
146 calories per serving
Perfect for use during exercise
About GO Electrolyte Powder
GO Electrolyte contains a blend of an easily digestible and quick supply of carbohydrate as well as electrolytes (such as sodium) that promote optimal hydration.
A combination of energy sources and electrolytes enhance your body's ability to absorb water during exercise, maintain your endurance performance and protect against cramp. The product is mixed at appropriate concentrations of carbohydrate (36 grams as a 6% solution), sodium (20 mmol/L) and fluid (500ml serving) in order to achieve the combined aims of energy and hydration.
Benefits
Both carbohydrate depletion and dehydration are two of the major causes of fatigue in endurance exercise. A common mistake made by endurance athletes is to consume too much or too little carbohydrate at inappropriate concentrations, causing lack of carbohydrate absorption or gastrointestinal problems.
In addition to ensuring optimal carbohydrate stores and hydration status before exercise, delivering additional carbohydrate and fluid during exercise is known to improve performance, race times and delay the onset of fatigue. The specific formulation of SiS GO Electrolyte represents a strategic approach to offset the negative effects of carbohydrate depletion and dehydration on your performance.
Informed Sport Registered
Our complete product range is developed using a world-class approach to banned substance testing, providing assurance for athletes. For more information on Informed Sport & our unique world class approach, click here.
Suitable For: Vegans, Vegetarians, Lactose free, Gluten Free, Wheat Free, Nut Free, Soya Free
Drink 500ml every 45-60 minutes of exercise or as required.
Once prepared, consume within 24 hours.
Simply add 40g of GO Electrolyte (2 scoops = 40g) to 500ml of water in a bottle & shake well ensuring the lid is firmly closed
Suitable For
vegetarian
vegan
wheat-free
nut-free
Nutrition Stats
For nutritional information about the individual flavours please contact customer service. Example below is for Lemon & Lime flavour.
Typical Values
Per Serving (40g)
Per 100g
Energy
619kj/146kcal
1547kj/364kcal
Protein
0.0g
0.0g
Carbohydrate
36g
91g
of which sugars
6.7g
17g
Fat
0.0g
0.0g
of which saturates
0.0g
0.0g
Fibre
0.0g
0.0g
Salt
0.5g
1.3g
VITAMINS & MINERALS (% RDA)
Calcium
27mg (3%)
66mg (8%)
Magnesium
5mg (1%)
13mg (4%)
Potassium
60mg (3%)
150mg (8%)
Ingredients:
Carbohydrate mix (93%) (Maltodextrin (from Maize), Fructose), Citric Acid, Electrolytes (2%) (Sodium Chloride, Calcium Lactate, Potassium Chloride, Sodium Citrate, Magnesium Citrate), Natural Flavouring, Sweetener (Aspartame). Contains a source of Phenylalanine
Top quality product and service
Guest
17/09/2018
Ottimo utilissimo
Gdr
01/12/2023
Have used this for many years on my long runs. Makes a difference to my endurance and recovery
Carlos Camacho
18/11/2023
I like the taste & it keeps for 24hrs & can be made up the night before to aid getting ready early.
Gary
27/10/2023
Keeps me hydrated on the rides.
Mr Charles Smith
18/09/2023
Good quality product
Robert Quick
16/09/2023
Taste great works a treat before and after work outs
Stephen Watson
11/09/2023
Lo consiglio: prodotto utile e non ha mai dato problemi di stomaco o fastidi; sapore gradevole.
GIAN FERRUCCIO BRAMBILLA
04/09/2023
Giving me more energy and willing to do more in exercises
Preeda Kirk
10/08/2023
Great product
Kevin
06/08/2023
Utilissimi d'estate
Alessandro Mocellin
28/07/2023
My go to powders whilst riding.
Howell Rees
10/07/2023
Good product, taste is a bit weak but overall enjoyable
Mr Patrick Hanlon
10/07/2023
I love this product. Taste really good,not too sweet, more like a flavour water.
Maja
04/07/2023
Not known as not had parcel
Luke Harmer
02/07/2023
top top top top top straconsigliato
massimo lavelli
30/06/2023
I don't know if I am the only one, but any cycle ride over 30km and I start getting cramp. SIS hydration is the only thing I have found to prevent the on set
Customer Bob.F
28/06/2023
Tasted as good as any powder. Really effective for long rides.
Simon Plunkett
23/05/2023
Excellent and easy to digest source of carbs on the bike. Added some fructose and it's blackcurrant rocket fuel. Even better, I got a 1.6kg tub for £20.
Ethan G
06/05/2023
Good service but costly delivery.
PHILIP
17/04/2023
Good as always
jeremy thomas
14/04/2023
Non pratico come le tablet, ma rapporto quantità/costo molto conveniente
Ilario T.
04/12/2023
Miglior rapporto qualità qualità prezzo
cliente
03/12/2023
Molto buone
luca marchesetti
30/11/2023
Prodotto indispensabile
ALBERTO MERITANO
11/11/2023
Great product
Garry Turner
18/10/2023
Secondo i miei gusti è un po' troppo dolce ma di ottima qualità
Oscar Rocca
15/10/2023
Buonissimo prodotto
francesco ladurini
26/09/2023
Ottimo per le gare che faccio in bici non mi lascia più senza energia
Omar Minetto
25/09/2023
I have used this product since discovering SIS every time I cycle more than a very short distance!
North East Rider
23/09/2023
Great taste and helps recover after run
Andrew Stacey
12/09/2023
Quality and price
Domenico
12/09/2023
Good product and value. This is the only flavour I like.
N MATTHEWS
05/09/2023
I migliori sali che abbia mai usato di un altra categoria rispetto alle altre marche
Roberto Boschi
02/09/2023
Yup, does exactly what it's meant to and tastes very good. Have definitely noticed a difference in how I feel since using this product both for running and biking.
Philippa Starkey
26/07/2023
A good quality product
Kevin booth
20/07/2023
Use this regularly on hiking trips and for long cycles. This mixes well with water and the price for the amount is ideal. Can be decanted into empty hydro tab tubes for easy storage.
Alan Clark
15/07/2023
Tastes OK.
Robert Lambert
05/06/2023
Nice contrast with the blackcurrant. Easy to gulp down, brilliant quality. Fully recommend.
Simon Plunkett
23/05/2023
Really keeps me going. Wife now uses it too and calls it magic juice!
Edward Scott
14/05/2023
Easy to use and stops my muscle cramping during exercise
Hasmukh Patel
14/05/2023
Love the taste
Gwyneth
03/12/2023
Ottimo prodotto da sciogliere nella borraccia
Matteo
02/12/2023
Excellent product.
Tony
13/11/2023
Brilliant taste
Gwyneth
08/11/2023
Glucosalino di alta qualità , e di ottimo gusto
Luca Belpassi
06/10/2023
Great price easy to use taste is fine never left to much residue in bottle seems to do what it should . SIS is always my go to
PJB
04/10/2023
Incredible tasty and easy to mix / drink Highly recommended Thanks
Kenny
30/09/2023
Ottimo prodotto veramente
Michele Coelli
21/09/2023
My favourite flavour! And I find keeps me hydrated on long rides.
Ian D. Wright
02/09/2023
My go to Sports drink for cycling, easy to make up into a drink. I enjoy the various tastes, and usually have a different flavour on each occasion I purchase a replacement supply. For me the 1.6 Kilo pot offers best value.
100weight
25/07/2023
Utilizzati per la prima volta in gara e sono rimasto stupefatto dall'ottimo sapore e dalla sensazione rinfrescante che lascia. Un ottimo prodotto
fabio caratelli
25/05/2023
Un classico
Massimiliano
03/05/2023
Great stuff.
william rawsthorne
28/04/2023
il mio gusto preferito ottimo
pasquale cocchiola
13/04/2023
Very good product done what it does on the tub
Callum Pollington
18/07/2022
Refer to the orange report.
Customer
06/07/2022
Very easy to use product, essential for those long days in the saddle where fast absorbing carbs are needed. Product mixes well in water and doesn't have a grainy residue like other brands. Flavours I have tried are orange and tropical, both are not offensive and I'd call a safe play if you were unsure on what to get. I will continue to use this as a staple of my cycling training and for sporting events
Anthony Portlock
01/07/2022
Perfect! Really great product and something I use regularly as a personal trainer
Allen
22/06/2022
Great product and value.
Neil Munro
10/06/2022
Products great sis service disappointing
Jam bo
01/06/2022
Prodotto buono, facile da sciogliere nell'acqua.
Massimo
05/12/2023
Pricey without the promo
Customer
30/11/2023
Ne ho provati e riprovati tantissimi, fino a lui: esco 5-6 volte a settimana in bici e questo è l'unico integratore che non crea acidità e altri problemi allo stomaco neanche sul lungo utilizzo. Inoltre gli altri tendono a fare grumi una volta aperti, mentre questo rimane tale e quale a lungo: fondamentale visto il risparmio con la confezione da 1,6kg
R.P.
30/11/2023
Elettroliti di ottima qualità
ALFREDO SEPIELLI
12/11/2023
Prodotto valido non stucchevole
VINCENZO CAMPAGNOLO
12/11/2023
Aasasssssssssssssss
Stefano Coser
13/05/2023
I use this electrolyte powder in my hydration bottle everyday that I train it is surprising just how much electrolyte you swet out so keeping topped up really helps my performance.
Customer
12/05/2023
Prodotto immancabile per reintegrare i sali e liquidi persi durante l'attività sportiva
Andrea
03/04/2023
Ottimo prodotto da portare in borraccia in bici o in una flask nelle lunghe distanze
Alberto Aldrighetti
24/03/2023
A mio gusto, il miglior prodotto da bere durante l allenamento.
ALESSANDRO BORSA
11/03/2023
Perfetto per i lunghi
CLAUDIO SINICCO
11/03/2023
Ottimo prodotto, lo preferisco ad altri propio per il gusto in bocca del prodotto non troppo dolce .mi trovo molto bene , consiglio acquisto
LINO STOCCO
08/03/2023
I use this every day that I train rather than just water, I have found this to be very beneficial.
Customer
03/03/2023
Buono, e aiuta parecchio nell idratarsi sia durante che dopo L attività
christian basso
07/02/2023
Tastes good. does the job and is gluten free as well. a win win for me
Alan Pickwell
14/12/2022
I migliori sali elettroliti in commercio.
cesena
04/12/2022
Probabilmente il migliore sul mercato specie in inverno
Mike
14/11/2022
deliziosa ed efficace
Massimo Matone
11/11/2022
primo acquisto .Per ora tutto ok
Pietro Bianchi
24/10/2022
Molto buono
nuccio coppola
22/10/2022
Super ...👍
Krzysztof ROMANOW
06/12/2023
Anni che lo prendo, ottima qualita
customer
02/12/2023
Ottimo prodotto per idratazione....consiglio.
Giovanni MANCUSO
01/12/2023
A good tasting product helps for rehydration and is effective
Mark Sharpe
12/10/2023
For a 2.2l vessel I've almost used the whole 500g container in 2 weeks! 8 scoops in a single mix.
Howard Burnett
13/09/2023
Nice taste
Julia
22/07/2023
Great product, highly recommended
Maja
04/07/2023
Must have for any bike ride over 2 hours!
Andrew Jordan
13/05/2023
Abbastanza buono
Anselmo
09/05/2023
Excellent product
Hayden Stewart
30/07/2022
Great taste and helps with me with recovery
Jae DaRave
03/07/2022
Works well
Lee Hutchings
13/05/2022
Perfetti per quando si ha una sudorazione eccessiva nelle giornate calde .
COSTANTINO AGAZZI
23/03/2022
Love GO, easy on the stomach but keeps the engine running well!
Stevie Magic D
08/12/2021
Ottimo prodotto
Matteo
04/12/2021
INTERESSANTE OTTIMO PRODOTTO
ivana ferrazzo
22/11/2021
Always gives me a boost
Bill .S
27/10/2023
Very good product.
phil pickering
21/10/2023
Product exactly was described
N M
19/09/2023
It did what it said on the tin.
Nigel Thompson
16/07/2023
non mi è stato inviato
Roberta Costantino
02/05/2023
Works well in maintaining energy levels. I prefer the lemon and lime flavour, definitely not a fan of the orange one.
John Hullett
22/04/2023
No need to add anything
Glen Jordan
20/04/2023
Ten characters.
Peter Lake
18/04/2023
Mix a few hours before use so you don't get the lumps in it . But another great way of getting carbs and electrolytes in on your run
Peter Clark
17/04/2023
Really good energy boost before my runs, specially on my long runs.
Clara Gunnarsdottir
17/04/2023
It's very good use throughout my round of golf
Rick
04/08/2022
Excellent product. Electrolytes have helped
Mr Stuart McGowan
16/07/2022
Really tasty, powder to liquid with a small shake. Really feel the boast after an hour running.
SM
12/07/2022
Ottimo anche il gusto
ALBERTO ANGELETTI
03/07/2022
Il prodotto è ottimo ma la confezione è troppo piccola così come è sco
Elenio Bergomi
28/06/2022
Does a great job
John O'Leary
24/06/2022
Ho trovato questo integratore molto valido in questo periodo di particolare caldo. Buonissimo anche il sapore.
Fabio
20/06/2022
Exactly as described, works well.
Graeme
30/03/2022
I have not tried this yet
Mr David Finbow
22/03/2022
Fantastic product.
Kristopher Long
21/03/2022
Conforme alle aspettative
sergio stucchi
09/12/2023
Good taste and seems to be effective
DAVID EVANS
08/12/2023
Tastes good and easy to drink
N MATTHEWS
03/12/2023
Great powder as normal
Andrew Stacey
09/07/2023
Easy to use and mix, not overly sweet. Great for rides of less than 2 hours
Michael Maynard
23/05/2023
Ottimo per gli allenamenti quando vado in Bdc è un alleato per le fatiche, specialmente quando fa molto caldo
luca altieri
17/04/2023
Ottimi prodotti
Emanuele
08/04/2023
Use regularly, good product
N MATTHEWS
30/03/2023
Like the refreshing taste and very easy to use
N MATTHEWS
17/06/2022
Oltre le mie aspettative...consiglio.
Giovanni MANCUSO
07/06/2022
Ottimo prodotto anche se l'odore che esce dal barattolo è particolare ma una volta diluito in acqua sparisce lasciando tuttavia un gusto leggermente dolce (per i miei gusti ovviamente).
Claudio
07/06/2022
Amazing yes
Flora Mitchell
28/05/2022
Dissetante e con un sapore squisito
SILVANO MARZANI
23/05/2022
Gusto super e ottima solubilità il giusto compromesso da mettere in borraccia
Sabino Cautela
30/03/2022
It's a great product at a great price used it for years
Ian Hodges
11/03/2022
Great for running or on the bike. Always use during long runs or long bike rides.
Dewi Jones
11/03/2022
Great taste easy to mix
Carl
27/02/2022