GO Energy Bar Mini - 30 Pack
Perfect for:
Dairy Free
Energy
Nut Free
Vegetarian
Wheat Free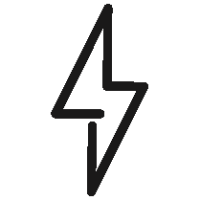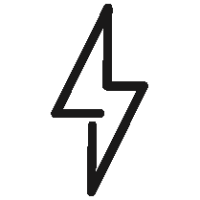 26g carbohydrates, 4.5g protein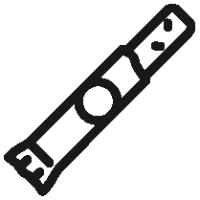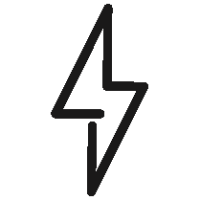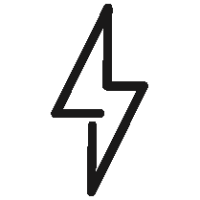 26g carbohydrates, 4.5g protein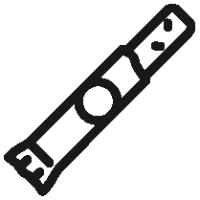 Why Choose?
Easily digestible and high carbohydrate based energy bar
139 calories per serving
Made from natural fruit ingredients
About GO Energy Bar Mini
GO Energy bars are a nutritious, easily digestible and high carbohydrate based snack made from fruits and wholesome ingredients. The reduced size provides a practical and nutritious approach to provide carbohydrate during exercise. Proven by thousands of athletes in the world's toughest races, it meets their demanding energy needs.
GO Energy Mini Bars are high in carbohydrate (26 grams), moderate in protein (4.5 grams) and low in fat (2 grams).
Benefits
Depleting your carbohydrate stores during exercise is one of the major causes of fatigue. Delivering additional carbohydrate during exercise is known to improve performance, race times and delay the onset of fatigue.
Informed Sport Registered
Our complete product range is developed using a world-class approach to banned substance testing, providing assurance for athletes. For more information on Informed Sport & our unique world class approach, click here.
Suitable For: Vegetarians, Lactose free, Wheat Free, Nut Free
Flavours:
GO Energy Bar 30 Pack - Blueberry
GO Energy Bar 30 Pack - Chocolate
GO Energy Bar 30 Pack - Banana Fudge
GO Energy Bar 30 Pack - Red Berry
GO Energy Bar 30 Pack - Apple and Blackcurrant
Aim for 1/2 bars per hour, or consume with other products to hit 60g of carbohydrate per hour during exercise
Designed to fit easily in jersey pockets, cycle bags and waist packs, simply tear open the packaging and consume
Suitable For
vegetarian
wheat-free
dairy-free
nut-free
Nutrition Stats
For nutritional information about the individual flavours please contact customer service. Example below is for Banana Fudge flavour.
| Typical Values | Per Serving 40g | Per 100g |
| --- | --- | --- |
| Energy | 587kj/139kcal | 1468kj/347kcal |
| Protein | 4.5g | 11g |
| Carbohydrate | 26g | 64g |
| of which sugars | 12g | 30g |
| Fat | 2.0g | 5.0g |
| of which saturates | 0.3g | 0.7g |
| Fibre | 1.0g | 2.6g |
| Sodium | 0.1g | 0.1g |
Ingredients:
Fruit Juices From Concentrate 31% (Grape, Pineapple), Dried Fruits 26% (Dates, Banana, Apricots), Cereal 18% (Rice & Soy Crisp (Rice Flour, Soy Protein Isolate, Oat Flour, Salt, Vegetable Oil, Lecithin) (Gluten), Oats (Gluten)), Maltodextrin (from Maize), Soy Protein Isolate, Emulsifier (Soy Lecithin), Flavouring, Humectant (Calcium Lactate)
Top product.
william rawsthorne
02/12/2023
Great energy bars.
A Westhead
02/12/2023
Very handy on long runs
Ian Dalton
01/12/2023
Tastes nice and easily digested.
Spike
13/04/2023
A great product. No upset stomach, easy to place in the jersey pocket. Works for me.
Dave "Muttley" Pitchell
12/04/2023
Taste good, do the job
DAVID HAYWARD
03/04/2023
God's taste and easy to digest
K881mark
25/03/2023
Good clear web site. Quick delivery.
Per Hampton
11/03/2023
Great tease. Good for long rides
Robert Sawosko
08/12/2022
Quality product
Yonas Yohannes
07/12/2022
First time trying these. Taste good and will how they do for an energy boost.
Alan Clark
05/12/2022
Great product and good value
James Hardie
12/10/2022
Powdery aftertaste
Mr Tony Oswald
08/10/2022
Great taste, quick and easy to digest on the bike. Also use as a snack during the day too.
Ethan G
03/10/2022
Not really a fudge as such .Taste fine but I personally would prefer a softer more palatable item.
kevin strachan
28/09/2022
Good taste ideal for my longer runs
K881mark
25/09/2022
Very tasty and easy to digest bars both on the bike and as a good snack off the bike too.
Ethan G
23/09/2022
Tastes good, wish there were a variety of flavours though.
Shak U
13/09/2022
Great taste.
Lee Robinson
14/06/2022
I use these regularly for fuelling long rides, including a recent six trip over 400 miles. I've tried several flavours and they're all great.
John
13/05/2022
Top bars. 10/10.
william rawsthorne
02/12/2023
Pricey without the promo
Customer
30/11/2023
Have used SIS energy bars before, great taste, no upset stomach, does the job on the bike and when I need a quick snack.
Dave "Muttley" Pitchell
20/05/2023
Taste great
AveryAir-Conditioning
23/03/2022
Great tasting energy bars!
Andy
03/03/2022
Does the job, reasonable taste, go hard when colder
Johngy
04/02/2022
One of my favourites
mark ridout
03/12/2021
Great price and service
Stewart Robertson
08/11/2021
Great tasting energy bars and easy to eat on cold days
Geoffrey Myatt
27/10/2021
Don't like the consistency or flavour
Owen R
22/09/2021
Good size for jersey pocket and swift delivery
Geoff Crandon
20/09/2021
great consistency and flavour
Geoff Standring
14/09/2021
Great price, great taste. What more do you want.
Five aday
12/09/2021
Love them👌
A C Bruce
11/09/2021
Tasty bars
Allan Rennie
31/08/2021
Excellent taste, and instant energy intake
Willy Stocks
29/07/2021
Edible and compact enough to take on long walks or bike rides.
Mr Mills
09/04/2021
Great value at the sale price, great product easily digested
H Evans
07/04/2020
Usual great taste , enjoyed as a snack between meals.
Five aday
03/04/2020
Soft & easy to eat on the go. Good size.
Steve
03/03/2020
You certainly get the feeling you sill be flying up the next climb.
Roger
04/12/2023
It is good to keep in your back pocket and easy to use whilst riding.
Mr Phil Rosenbloom
30/11/2023
Good product but is over priced
Stephe
15/10/2023
Love these bars.
Mrs G
24/07/2023
Easy to digest before/after a race. GF and DF options are rare, these are great.
Heather Hayton
19/03/2023
Fair product
Stephe
19/03/2023
See my recent company review for co me ts on these great little bars.
Roger
06/12/2022
Very tasty, would like more flavours
MR GEOFFREY C ROLFE
03/12/2022
Great for fuelling longer rides. The texture is a nice change from gels. Great tasting.
John
14/11/2022
Not delivered
Shane
20/10/2022
Super stuff
Mr Phil Rosenbloom
19/10/2022
Good product.
Diego
19/10/2022
Great pocket size bars to keep on the move, doesn't matter if they get warm in your pocket, tastes good and doesn't overly clog your mouth up.
James Hutchins
22/07/2022
Again a top product
Peter Clegg
22/06/2022
Tasty and just the right size.
Mr Ashworth
15/05/2022
Always take a couple of bars on a cycle or run easy to digest and taste great
Ryan Rudge
20/03/2022
Very pleased with the quick and efficient service
Mr ROBERT EDWARDS
14/02/2022
Have always enjoyed these bars and was interested in a promotion for 30% off across the whole site, unfortunately, it appears as though no discount was applied.
NEIL SHEPPARD
24/10/2021
Very nice. Not too big & easy to chew
Richard Briers
16/10/2021
Very tasty and a good fuel too.
David
04/12/2023
Great mid ride snacks
Adrian Hill
12/11/2023
Great for long days out cycling! Good alternative to just taking gels
Andrew Jordan
13/05/2023
Good texture, does not get too hard in cold conditions.
John Hullett
22/04/2023
Excellent product and full of flavour
customer
16/04/2023
Great flavour and texture.
Rob Ellis
16/06/2022
Very tasty
James McManus
28/05/2022
Easy to digest & effective pre-run energy bar.
Steve
03/12/2021
Great tasting energy bars and very easy to eat on cold days
Geoffrey Myatt
27/10/2021
Great products, reliable
Julian Villar
29/09/2021
Excellent product
Steve
28/09/2021
Taste is not my favourite...
Sasha
10/04/2021
I find them easy on the stomach, I like the flavour & consistency.
Peter
18/04/2020
I love these bars - my only criticism is I wish this flavour came in the larger sizes!
Fleur
13/04/2020
Can't rate Products I haven't received
Guest
29/10/2018
tasty and extremely efficient
Enrico Luzzatto
02/10/2018
Good.. I will use all time in future!
Luca Benvenuti
24/09/2018
I love these bars, would have been better in a variety pack tho
Miss A Mills
05/09/2016
tastefull bars for energy during biking
pieter ritico
08/06/2016
Good but can be hard to eat during cycling due to being very chewy.
Adam Nightingale
07/05/2016
Quality and price
Domenico
12/09/2023
Very easy to open and consume.
Rodney Hall
26/08/2022
I just love these bars, excellent choice my go to emergency breakfast substitute
Mike
06/04/2022
These are lovely and moist, taste great and are perfect for taking with you for golf. Highly recommended.
Matthew Wills
28/01/2022
Best energy bar for me
Peter
06/12/2021
Really good bars and flavour
Mr Alan Webb
23/10/2021
Provides all the nutrients needed
Graham
26/09/2021
Really tasty great product
Jason bond
24/09/2021
Easy to chewing, amazing quality and flavour.
Adrian Aeftimoae
01/04/2020
I've made both flap jack and rice cakes to carry with me, but since someone way smarter than me has put so much thought into these things it would be rude not too! Plus they are super tasty and don't squish in your pocket on a ride!
Customer Bob.F
11/03/2020
i didn't received my order
ben roose
16/12/2019
This is a product that I have used before when fellwalking. It tastes fine and I use it as a ready booster or as a safety pack that all walkers should keep in their haversack. I can't be sure what impact it has but it is easily carried and gives confidence that it is there if energy flags.
Guest
15/10/2018
Nothing better Than them 👍👍👍
Devid
09/05/2016