GO Energy + Electrolyte Gel Salted Caramel - 30 Pack
Perfect for:
Dairy Free
Energy
Gluten Free
Nut Free
Vegan
Wheat Free
Next Day Delivery: Order within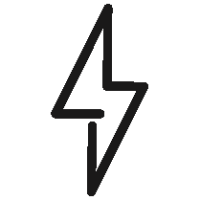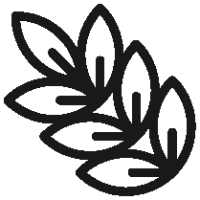 22g carbohydrates, 118mg sodium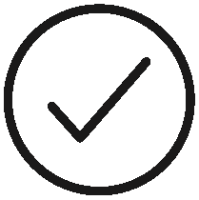 Informed Sport accredited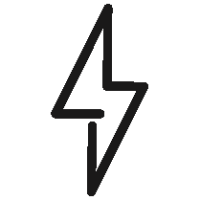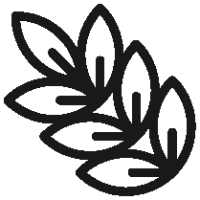 22g carbohydrates, 118mg sodium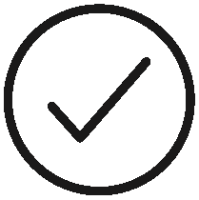 Informed Sport accredited
Why Choose?
Designed for long or warm exercise sessions
87 calories per serving
Formulated with key electrolytes, to replace those lost via sweating
About GO Energy + Electrolyte Gel
The GO Energy + Electrolyte gel (Salted Caramel) builds on the established science of the GO Isotonic Energy gel, the world's first and only truly isotonic energy gel.
The gel not only delivers a rapid supply of easily digestible carbohydrates (22 grams) for energy, but also provides 118mg sodium, 9.5mg potassium and 1.5mg magnesium per gel.
Benefits
Electrolytes including sodium, potassium and magnesium are lost through sweat and need to be replaced in order to help the body maintain fluid balance, alongside an appropriate fluid intake.
Informed Sport Registered: Our complete product range is developed using a world-class approach to banned substance testing, providing assurance for athletes. For more information on Informed Sport & our unique world class approach, click here.
Aim for 1 x GO Energy + Electrolyte Gel and 2 x GO Isotonic Energy Gels per hour during exercise lasting over 90 minutes
Can also be consumed pre-exercise to ensure electrolytes are available for fluid absorption
Simply tear off the top of the packaging and consume
Nutrition Stats
| Typical Values | Per 100ml | Per Serving 60ml |
| --- | --- | --- |
| Energy | 617kj/145kcal | 370kj/87kcal |
| Fat | 0.0g | 0.0g |
| of which saturates | 0.0g | 0.0g |
| Carbohydrate | 36g | 22g |
| of which sugar | 1.2g | 0.7g |
| Protein | 0.0g | 0.0g |
| Salt | 0.5g | 0.3g |
*Reference intake of an average adult (8400kj/2000kcal)
Ingredients:
Water, Maltodextrin (From Maize), Natural Flavour, Salt, Gelling Agents (Gellan Gum, Xanthan Gum), Acidity Regulators (Citric Acid, Sodium Citrate, Malic Acid), Sweeteners (Acesulfame K, Sucralose), Preservatives (Potassium Sorbate, Sodium Benzoate), Potassium Chloride, Magnesium Citrate.
Works for me and I like the flavour
Mr Tony Oswald
23/07/2022
Works for me, definitely caramel with some salt, not vice versa
Mr Tony Oswald
23/11/2021
Genius and helpful
Mohamed Eldeiry
24/09/2021
Great product and excellent service 👏
Lesley Rudd
20/09/2021
I use these for emergencies when I think I'm about to get cramps (or have actually got them) because my electrolytes are low - usually because I haven't been able to drink enough water with hydro tabs in them (sometimes you mis-judge the fluid needed vs. outside temperature, likely sweat, and, for a rowing head race, amount of time queueing before a race start with no access to toilet facilities ...). Anyway, tried and tested - cramps occur - take gel - cramps dissipate. Need though to top up the actual fluids too again ASAP. In my metabolism, I seem to need both the salts and the sugar together, for the salts to be effective. I am post-menopause and seem to be less resilient in my later years to electrolyte imbalance, particularly sodium it seems. Oh - this flavour is the most palatable of the bunch.
Cathy
20/09/2021
Ottimi integratori per le lunghe pedalate.
SANDRO
14/06/2021
Sono sempre il meglio
Sandro
13/06/2021
Mi hanno salvato l'uscita diverse volte. Eccellenti
Laura
06/06/2021
Ottimo energetico durante l attività unica pecca che cambiano spessii gusti ….e personalmente alcuni mi da l idea siano troppo dolci …(per cui. non li ho mai acquistati)
Maria Margherita Crippa
05/06/2021
Mi piace molto il gusto per niente nauseante
Roberto M
02/06/2021
Tra i miei gel preferiti. Non riuscirei più a farne a meno
Stefano Zanga
27/05/2021
il gusto sebbene sia dolce non mi stufa per la presenza del salato. La presenza di elettroliti mi agevola usandoli per il triathlon sia prima del nuoto, durante la bici e nella corsa.
Andrea Toso
26/05/2021
Best taste ever
JOSE AZEVEDO
07/05/2021
Keep me going and actually taste really good.
Alex Hunter
14/04/2021
Taste nice
Carwyn Wooldridge
19/09/2020
The best flavor.
Snaefellian
19/09/2020
Good taste. Rapid energy.
Simon Sanderson
08/04/2020
Great taste and work well.
Sarah Colquhoun
23/03/2020
Very good in taste, but they leak
Guest
15/10/2018