GO Energy + Electrolyte Gels
Perfect for:
Dairy Free
Energy
Gluten Free
Nut Free
Vegan
Wheat Free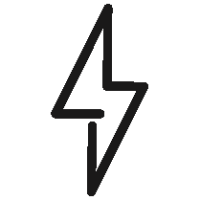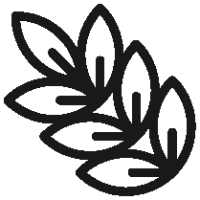 22g carbohydrates, 118mg sodium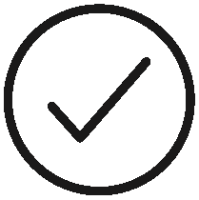 Informed Sport accredited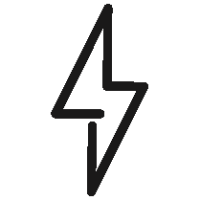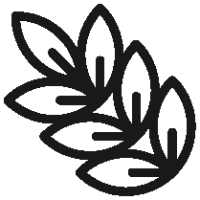 22g carbohydrates, 118mg sodium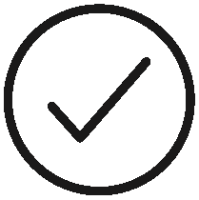 Informed Sport accredited
Why Choose?
Designed for long or warm exercise sessions
87 calories per serving
Formulated with key electrolytes, to replace those lost via sweating
About GO Energy + Electrolyte Gels
The GO Energy + Electrolyte gels build on the established science of the GO Isotonic Energy gel, the world's first and only truly isotonic energy gel.
The gel not only delivers a rapid supply of easily digestible carbohydrates (22 grams) for energy, but also provides 118mg sodium, 9.5mg potassium and 1.5mg magnesium per gel.
Benefits
Electrolytes including sodium, potassium and magnesium are lost through sweat and need to be replaced in order to help the body maintain fluid balance, alongside an appropriate fluid intake.
Informed Sport Registered:
Our complete product range is developed using a world-class approach to banned substance testing, providing assurance for athletes. For more information on Informed Sport & our unique world class approach, click here.
Aim for 1 x GO Energy + Electrolyte Gel and 2 x GO Isotonic Energy Gels per hour during exercise lasting over 90 minutes
Can also be consumed pre-exercise to ensure electrolytes are available for fluid absorption
Suitable For
vegan
gluten-free
wheat-free
dairy-free
nut-free
Nutrition Stats
For nutritional information about the individual flavours please contact customer service. Example below is for Raspberry flavour.
| Typical Values | Per 100ml | Per Serving 60ml |
| --- | --- | --- |
| Energy | 617kj/145kcal | 370kj/87kcal |
| Fat | 0.0g | 0.0g |
| of which saturates | 0.0g | 0.0g |
| Carbohydrates | 36g | 22g |
| of which sugars | 1.2g | 0.7g |
| Protein | 0.0g | 0.0g |
| Fibre | 0.0g | 0.0g |
| Salt | 0.5g | 0.3g |
Ingredients:
Water, Maltodextrin (From Maize), Natural Flavour, Salt, Gelling Agents (Gellan Gum, Xanthan Gum), Acidity Regulators (Citric Acid, Sodium Citrate, Malic Acid), Sweeteners (Acesulfame K, Sucralose), Preservatives (Potassium Sorbate, Sodium Benzoate), Potassium Chloride, Magnesium Citrate
It is a great energy pectin for athletes, especially the taste is very good
Guest
14/09/2018
Great taste, very effective, would highly recommend.
Walid
19/10/2022
Super Product. Tastes Good!
RAJ MAKHIJA
08/08/2022
seems to work well, very convenient
Andrew Clarke
04/04/2022
Purchased with a 70% discount because of a short sell by date (a month) I was a tiny bit concerned about the flavour (my wife can be picky) particularly on long cycle rides when she gets hungry: however she loves this flavour. As do I. One of our favourites now.
KnightCycler
03/04/2022
Great flavour of gel. Helps me up those steep hills.
MR JONATHAN WINBOLT LEWIS
07/02/2022
Good taste, easy to open and easy to digest.
Nick Maingay
06/01/2022
My preference and only sport refuel product
Jeffery
13/12/2021
Excellent value. Pleasant flavour & easily digestible
Geoff Crandon
11/12/2021
my favor gel so far ~
Jeffery
13/10/2021
Nice digestible taste and swift delivery
Geoff Crandon
20/09/2021
Pleasant taste and not too sticky
Mrs Monica Cullin
16/11/2020
Great product
Kevin Pegden
05/11/2020
GOOD PRODUCT FOR THE LONG DISTANCE RUNNER
David Franco
02/11/2020
Been using for years and love these.
Peter Wilson
30/07/2020
Fantastic products
Padraig Blaney
25/07/2020
good taste perfect energy boost
Mimmo
11/07/2020
Absolutely fantastic products. We prefer these to any others we've tried.
Julie Bott
18/10/2022
Good products
Ms Paula Fisher
08/07/2022
Easy to use, pleasant taste. A staple for my longer trail runs.
Jim Ballantine
27/04/2022
Really good for topping up electrolytes when players feel slightly dehydrated
Manzu-Lyn Cain
04/10/2021
It's me first time trying this flavour product, meanwhile have not taste it. Hopefully it will taste GREAT?🤔
Julius Chang
27/09/2021
leaked, leaked and leaked. the second time you have done this to me. spoilt several of my bike rides, my pockets were a mess. how can you make them like this and provide them to Pro's? Also had a white attachment with DIRT stick to a gel? Also , i took the time to write to you about your bottle design (as advised when I tried to phone and discuss on phone). No one has replied!! That is really poor
Geoff Standring
14/09/2021
Very Good!
Michael
05/08/2021
Experimented with a few other brands but I keep coming back to Science in Sport. It works for me. No GI issues on longer runs so far up to 50miles so can't really ask for more :)
Owain Jones
28/07/2021
Efficient and easy to consume
Bostjan Kozuh
25/07/2021
Very happy, thanks yall
Scott Fitzgerald
24/07/2021
Tastes great and kicks in just when needed
Mr David Boyce
16/05/2021
Actually taste great, who would have thought 😂 tempted to put on ice cream.
Alex Hunter
14/04/2021
Great flavour. SIS gels are never too sweet and are always easy to swallow on a run.
Becky Silver
25/01/2021
Tasty and effective
Sam B
15/12/2020
They work . Never head out for a ride without a couple in your pocket.
Iain Mason
30/11/2020
Does what it's supposed to but my least favourite flavour.
Murray Scott
29/09/2020
Ottimi e di facile assilimazione
Carlo Rocchetti
09/08/2020
Quick and easy to absorb/drink/eat, it's really practical. Raspberry flavour is OK, not overwhelming, so that's a plus too. I had tried the Salted Caramel version earlier, which I really liked, but that was unavailable. I also like the fact that this has both energy (carbs) and electrolytes, as it means you don't really need a hydration drink on the side. Only thing is that if you hit a pothole while having one open in your hands it gets all over the place and is quite sticky... And i almost forgot, I wish the packaging was either recyclable or biodegradable/compostable.
PhSc
04/08/2020
Excelente.
JOSE AZEVEDO
02/08/2020