Perfect for:
Dairy Free
Energy
Gluten Free
Nut Free
Vegan
Wheat Free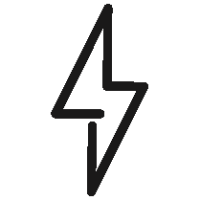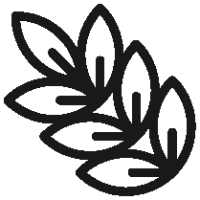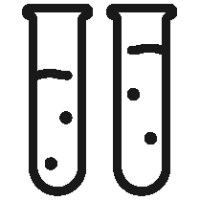 Truly isotonic formulation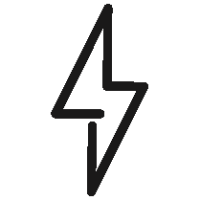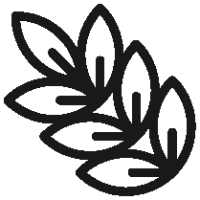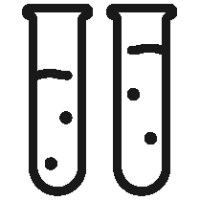 Truly isotonic formulation
Why Choose?
The world's first isotonic energy gel
87 calories per serving
Delivers an easily digestible and quick supply of carbohydrate
OUR ORIGINAL AWARD-WINNING ISOTONIC ENERGY GEL
Designed to deliver a quick and convenient supply of great-tasting, easily digestible carbohydrate without the need for water, our GO Energy Isotonic Gel was the world's first and the winner of the Queen's Award for Enterprise. It continues to be a go-to energy source for elite athletes worldwide.
WHY YOU SHOULD USE GO ENERGY ISOTONIC GEL
When you need fast energy, our world-leading GO Energy Isotonic Gel delivers easy-to-digest carbohydrate that can be used as part of your fuelling strategy without the liquid volume that often leaves you feeling bloated and sluggish. The gel also comes in highly practical packaging designed to be easily carried in place of bulky sports bottles.
High carbohydrate
Improves performance
Requires no additional water or fluid
Light, compact, easy-to-carry packaging
THE SCIENCE BEHIND GO ISOTONIC ENERGY GEL
Our Performance Solutions team has developed our innovative GO Energy Isotonic Gel formula that enables the stomach to absorb it quickly and turn it into energy fast without the need for additional liquid to dilute it. This in turn enables the rapid replenishment of depleted glycogen stores.
22g of carbohydrate
Fast-absorbed, easily digestible
Truly isotonic formula
Delays onset of fatigue
HOW AND WHEN TO USE GO ENERGY ISOTONIC GEL
Each GO Energy Isotonic Gel sachet contains 22 grams of carbohydrate. Depending on your sport or event, you should aim to consume 1-3+ gels every hour to reach a 60g-90g target intake. In some circumstances, such as cold weather, it may be necessary to consume more. Tear off the top of the packaging and squeeze the contents into your mouth as and when required.
Consume directly from packaging
Combine with other SiS energy supplements to hit hourly 60-90g carbohydrate intake
Benefits
Depleting your carbohydrate stores during exercise is one of the major causes of fatigue. Delivering additional carbohydrate during exercise is known to improve performance, race times and delay the onset of fatigue.
The Isotonic formula allows the gel to empty from the stomach quickly as no fluid needs to be drawn into your stomach to dilute the gel, providing fast energy. SiS GO Isotonic Energy Gels are highly practical and can easily be carried without the requirement for bulky bottles.
Informed Sport Registered
Our complete product range is developed using a world-class approach to banned substance testing, providing assurance for athletes. For more information on Informed Sport & our unique world class approach, click here.
Suitable For: Vegans, Vegetarians, Lactose free, Gluten Free, Wheat Free, Nut Free, Soya Free
Each GO Energy Isotonic Gel sachet contains 22 grams of carbohydrate. Depending on your sport or event, you should aim to consume 1-3+ gels every hour to reach a 60g-90g target intake. In some circumstances, such as cold weather, it may be necessary to consume more. Tear off the top of the packaging and squeeze the contents into your mouth as and when required.
Consume directly from packaging
Combine with other SiS energy supplements to hit hourly 60-90g carbohydrate intake
Suitable For
vegan
gluten-free
wheat-free
dairy-free
nut-free
Nutrition Stats
For nutritional information about the individual flavours please contact customer service. Example below is for Orange flavour.
| Typical Values | Per 100ml | Per Serving 60ml |
| --- | --- | --- |
| Energy | 613kj/144kcal | 368kj/87kcal |
| Protein | 0.0g | 0.0g |
| Carbohydrate | 36g | 22g |
| of which sugars | 1.0g | 0.6g |
| Fat | 0.1g | 0.0g |
| of which saturates | 0.0g | 0.0g |
| Fibre | 0.1g | 0.0g |
| Salt | 0.01g | 0.01g |
Ingredients:
Water, Maltodextrin (from Maize) (33%), Gelling Agents (Gellan Gum, Xanthan Gum), Natural Flavouring, Acidity Regulators (Citric Acid, Sodium Citrate), Preservatives (Sodium Benzoate, Potassium Sorbate), Sweetener (Acesulfame K), Sodium Chloride, Antioxidant (Ascorbic Acid)
Flavours:
GO Isotonic Gel - Blackcurrant
GO Isotonic Gel - Apple
GO Isotonic Gel - Lemon & Lime
GO Isotonic Gel - Pink Grapefruit
GO Isotonic Gel - Cherry
GO Isotonic Gel - Orange
GO Isotonic Gel - Pineapple
GO Isotonic Gel - Tropical
GO Isotonic Gel - Vanilla
GO Isotonic Gel - Fruit Salad
Nice taste
Grant Harris
02/11/2022
I love these gels for the consistency. Really easy to consume, especially at the tail end of a long run or race, and they really don't bother my gut like some other thicker gel products have done.
Rob Gubas
08/10/2022
Great for giving me the extra energy on any run over 10K
Karl Shirley
27/09/2022
Bought with offer great taste no hassle with running at pace
Darren Gallagher
24/09/2022
Love this product been using it for years
Rodney Hall
26/08/2022
Meant to be orange tasted more like banana. Not good
Mr P Darkins
24/08/2022
Classic flavour
K881mark
02/08/2022
Great taste and content. The sachet design has always been bad, really difficult to open and too easy to lose the tab, so frustrating to have this distraction on the move and probably easily rectified with an updated design.
Jonathan Peters
22/07/2022
Great way to intoduce carbs!
Mr Tom Holden
10/06/2022
Flavour is good - but perhaps not as tasty as the others in the range.
Chris Bennison
15/05/2022
Great product
Martin Bepey
10/05/2022
Looks good!
John Graeme Morrison
04/05/2022
Nice taste
James Hadley
02/05/2022
Top quality and service
Lewis
06/04/2022
I always use these gels and they work great for me. The taste is not too sweet, you don't need water to use them.
Merve
29/03/2022
My favourite flavour
Andrew Holloway
22/03/2022
Perfect for marathon fuel and great flavour
MR Darren McSweeney
20/03/2022
Great to take on a long run and not too sweet. Give you a nice boost when tired
Gloria Donaghey
23/02/2022
Nice flavour, thanks
Jamie McCartney
01/01/2022
Great flavour
Meg
10/12/2021
Great product would highly recommend
Nathan Fage
24/01/2023
Great product
customer
29/06/2022
Great value with a voucher, easy on the stomach and very tasty.
Paul
22/06/2022
Defo worth purchasing as they have helped me
Jason
06/06/2022
Easy to use
Julian
04/04/2022
Great for quick energy bursts on long hikes.
Jim McK
29/03/2022
Ottimo prodotto
Angelo Tardio
15/12/2021
Good quality and reasonably priced
Sg
18/09/2021
Good value. Quick delivery.
David Cooper
13/09/2021
Nothing has changed since the first time I bought this product. Only difference is I now buy the 30 pack rather than the 6. Great taste and easily digestible. Couldn't ask for more.
Anton Peterson
01/09/2021
Good gels.
Allan Rennie
31/08/2021
Great gels, easy on the stomach and work well on long runs and spins on the bike.
Dominic
25/07/2021
Excellent product, good taste, easy to consume
Gerry Weites
24/07/2021
Servizio e prodotti di altissimo livello
Massimiliano Calzavara
11/07/2021
Tasty and easily taken when on the bike.
Mr Damian Farmer
13/06/2021
Ottimo prodotto. Mi sono trovato molto bene sia in montagna sia in mtb. Digeribile non necessita di acqua.
Francesco Fenili
09/06/2021
Always find sis go isotonic a great help when flagging
Bill .S
04/06/2021
Really good piece of kit I always carry on long rides
Keith Tanner
30/05/2021
Excellent product.
Peter Lake
31/05/2022
Great product, just completed a 5k race and I took one sachet before the start and felt great.
David Montague
29/01/2022
Not enough valid through time
성일 정
31/10/2021
Got these as the Apple flavour were on offer...great deal as part of a bigger order and more than happy to order again. Great product that works really well for me.
Joe
07/08/2021
Tasty and easy to use
N Winter
03/05/2021
Great taste
customer
11/07/2020
Great product. I use these gels from 2 years now and I've never had a problem. Good flavour and good digestibility !
Lorenzo
17/03/2020
the taste is good, easy to open
Guest
30/10/2018
I miglior gel in commercio!
Kikko
16/10/2018
Not as nice as berry ones but still does the job!
Sarah
13/10/2018
Limited use but happy,I would try again
Wayne Burridge
11/10/2018
good gusto and good energy
Guest
01/10/2018
Lo alterno al GO Energy (con caffeina) durante gli allenamenti dai 15km di corsa in su. Molto digeribili
GG
01/10/2018
Super gels. Love to use them without water!
Harry
17/09/2018
Tastes great
marc
03/02/2023
Nice taste, good boost 🍊
Dave
02/12/2022
Prodotto top
Riccardo
23/11/2022
Buon sapore con intensità moderata. Per mantenere uno sforzo elevato durante le gare.
Ricci
07/11/2022
Buoni prodotti
E.Z.
31/10/2022
Gusto piacevole, effetto rapido
Luca
31/10/2022
Prodotto buono ma difficilissimo da aprire in corsa. Consiglio apertura semplificata.
Marco Dagostini
30/10/2022
Acquisto solo questo tipo di gel, combinati con quelli con caffeina. Rimangono sempre i migliori.
Matteo
30/10/2022
Taste lovely and easy to use
Adam Weller
20/10/2022
molto validi
luigi delfino
20/10/2022
Eccezionali e molto digeribili
Paola Bottanelli
16/10/2022
Ottimo gel da usare durante la corsa, non necessita di bere mentre lo si usa. Però tra un gel e l' altro un bicchiere di acqua è gradito.
ALESSANDRO BORSA
14/10/2022
Great product and works well for me during marathon
Nikola
05/10/2022
Gusto equilibrato e di facile assimilazione
SimoV
09/09/2022
Great product!
Mr Anstey
31/08/2022
Great taste and do give you an energy boost.
James Granville
09/08/2022
Excellent product, use all the time
Adrian Tasker
02/08/2022
Ottimi super
Francesco Duranti
29/06/2022
Taste good, and work well.
Steve Farrington
23/06/2022
Buon gusto isotonico
Matteo
15/12/2022
Secondo la mia opinione, a prescindere dai vari gusti, questi gel sono i migliori sul mercato.
CLAUDIO SINICCO
12/10/2022
Nessun problema dopo l assunzione
MIRKO ATANASIO
03/06/2022
Li uso da un paio di anni e sono ottimi e molto digeribili.
STEFANO
31/05/2022
Apertura facile e buon gusto
BRUNO
28/05/2022
Sempre una garanzia
Michele Moscarella
25/05/2022
Buonissimi
Giovanni Mirabelli
13/05/2022
Molto digeribile ed efficace come energia.
FABIO
02/05/2022
Gel molto buoni e a gratis!!
christian basso
01/05/2022
ottimo prodotto
Eduardo Domenico
26/04/2022
Good product.
Leggett IT Consulting Ltd
03/04/2022
Come per gli altri gusti…valido e la base acquosa aiuta a deglutire facilmente
Margherita Rossi
16/03/2022
Gusto molto piacevole e integrazione adeguata
FABIO
05/03/2022
SIS una garanzia
Matteo Fumagalli
27/02/2022
Gusto buono e non troppo dolce. Un pò difficoltosa l'apertura e il sistema per bere
Ivan
03/01/2022
Consegna puntuale e scadenza lunga, profitto conforme all'immagine
Federica Vismara
31/10/2021
Ottimo prodotto puntuali alle consegne
Antonio Latino
29/10/2021
gusto e energia fantastica!
daniele ottogalli
22/10/2021
molto semplici da ingerire, un po' meno da aprire
gabriele
12/10/2021
Good to use
Joe Barton
04/02/2023
efficacie digeribile buon prezzo
PIER FRANCESCO FALCONI
30/01/2023
Ho dato una stella in quanto i prodotti ordinati avevano una data di scadenza di circa 2 mesi, scorretti!!
Carlo
02/01/2023
Buono ma scadenze troppo ravvicinate
Luca
16/12/2022
A fabulous range of flavours. To be quite honest I have not had time to try them all.
Roger
06/12/2022
IN SCADENZA!!!
Stefano Ferrari
23/11/2022
Ottimi e facili da aprire
ROBERTO BRESCIANINI
22/11/2022
prodotto molto valito
ANDREA GUALANDI
18/11/2022
Great variety of tastes!
Olga Aldosina
14/11/2022
il prodotto è buono ma pagare una spedizione e doverla andare a ritirare perchè il corriere non è in grado di trovare una sede di lavoro visibile a 3 km è inaccettabile.
davide
14/11/2022
Per me un must. Sempre un ottimo prodotto, ben tollerato e comodo da usare anche in movimento.
Andrea Pieraccini
14/11/2022
Digeribili
Claudia
12/11/2022
Works and no bad stomach
Clifftocliff
06/11/2022
Great item, my go to pre-run fuel!
Dean Nicholson
23/10/2022
gel fantastico, uso solo gel sis, gusti ok solo scadenza un po troppo stretta
Paolo P
19/10/2022
Great product, great deal, fast delivery.
Mike
17/10/2022
Gusti molto buoni ed energetici
EMANUELE
16/10/2022
Great gels, taste alright and give you the energy hit you need
Mike Hayes
15/10/2022
Gel energia pura
Tony
14/10/2022
nice taste good size only problem i find is opening them to be safe i stop then open as i find on the move not good
a murray
16/12/2022
Work well for me. Wish there was less packaging but ..
Marcus
10/12/2022
Very good, some flavours seem to have a weird taste, but on the whole very good
MR GEOFFREY C ROLFE
03/12/2022
My main gel, as a nice light flavour and I can return the wrappers for recycling.
Philip Davis
14/11/2022
Stocking up while on offer. Always have these gels in my pack while running, for that extra pick me up. Never had an issue digesting them.
Hayley
22/10/2022
Simple, varied, effective, reliable, easy to use
Will
16/10/2022
Happy with purchase
EW
13/09/2022
Refreshing to the body and mind .
Nigel Birch
06/09/2022
Amazing price! Always taste great and help to get me through my long runs!
Alex Hurst
09/08/2022
Excellent
customer
03/08/2022
These just work for me with great flavours and no upset stomach.
Mr c s j hayman
29/07/2022
Tasty. Easy to digest. By far, the best product from SiS
I Ahmed
27/07/2022
Not got yet
MISS PEERANUCH POIZER
26/07/2022
All very good
Grzegorz
07/06/2022
Good and cheap
MYUNG KOOK YANG
13/05/2022
Some of gel packets were leaking
Gary Walton
09/05/2022
Great selection of gels - Fruit Salad flavour is amazing. These have made a big difference to me on long rides - early on and consistently taken and I am able to keep going for much longer and recover better. Also the texture/flavour is great- not overly sweet or thick - requires no extra swigs of water.
Mairi
12/04/2022
Good product. Fast delivery
Malcolm Hughes
04/04/2022
Just about perfect for running those not long enough for a hydration pack runs.
Terry Furlong
04/04/2022
Perfect for using on half, full marathons and Ultra runs.
Suzie - Marathon Runner
29/03/2022
These gels are great in any flavour .Do the job and provide the boost you need.Gentle on the stomach.
kevin strachan
28/09/2022
Great for long distance running
Craig K
16/09/2022
Bit not nice taste but very good energy source for long runs
Flora Mitchell
28/05/2022
Great products Great Service Great prices simply the best sports nutrition out there
david hodgson
06/04/2022
Prodotto eccellente lo consiglio
Christian Molo
06/03/2022
Flavour okay but prefer some of the others better.
Jamie McCartney
01/01/2022
Great product, highly recommended and will order it again
MOHAMAD RUZKAN BIN ABDULLAH
15/12/2021
A good flavour.
Trees
15/11/2021
Good choice of flavours, but not been using the product long enough to fully know if it has improved performance to any degree of significance. On the face of it, it does seem so, but I am reviewing the post game data from the performance tracking devices in use.
Jamie McCartney
24/09/2021
great product
Khaled Zaki
17/08/2021
Son los geles que mejor me van, ademas que no necesitas beber agua con ellos
Antonio E. Saez Roca
16/08/2021
Good product
Stephe
13/08/2021
Lovely taste.
Tom Roberts
29/05/2021
GREAT!👍🏼🤟🏻
Julius Chang
26/05/2021
Ok taste prefer Lemon and lime, easy to use
customer
22/05/2021
Freeby....
Sullivan
20/05/2021
Great service. Great product. Perfect for that boost.
Craig Rees
19/05/2021
Great for use when going on longer bike rides
Nick
12/05/2021
An excellent product which I have been using for my energy needs for almost ten years now. Easy to use on the move during a workout. It also tastes great. I would recommend this isotonic energy gel to others taking part in sports and fitness activities.
MARTIN WRAY
25/01/2023
Very tasty and not unsettling on the stomach👌
Mark
17/12/2022
Really good product, tastes great and perform better
KC Ganapathy
26/11/2022
I like it!
Peter Lake
02/11/2022
Good flavour
Grant Harris
02/11/2022
Great taste. No after effects.
Karl Shirley
27/09/2022
Great taste and great offer but 2 get 1 free and will be used within the month
Darren Gallagher
24/09/2022
10 out of 10
Claudio
09/07/2022
Very good product
Simon Parker
08/07/2022
The product is good tasting, easy digestible. Not sure on the effect has have one taken one.
ken haigh
19/05/2022
Helped with my long trek
James
11/05/2022
Helped me when I needed the energy
Bill Cane
01/04/2022
Genuinely tasty energy boost that gets down to it.
Roger
22/03/2022
The best flavour
Snaefellian
23/02/2022
Great product & quick delivery as always.
Alison Scott
16/02/2022
My favourite flavour 5 stars
Jamie McCartney
01/01/2022
Great product for races
Rowan Chamberlain
06/12/2021
good enogh
Youngjin Kang
05/12/2021
Best gels on the market. Nothing else.
Robert Sawosko
08/12/2022
Easy to use product and handy to carry on rides out. Certainly gives you that bit extra plus for your ride.
Hugo
10/02/2022
When your energy starts to flag, these gels quickly replenish your reserves.
Customer: Neil
12/01/2022
Very good product. Always use SiS! Training for a 70.3 and they're great!
Jack
25/11/2021
Ace product,yes a bit more expensive than others but guaranteed to do the job.
gordon davidson
21/09/2021
Perfect for a longer run. Light to carry, tasty and I can take them with or without water
Rich
12/09/2021
Good taste
Gianluca
30/08/2021
**********************************
Adam Langsbury
09/08/2021
Work for me!
Andy
22/07/2021
Great for the hard season ahead
Uche Nebuwa
04/05/2021
Sweet and gives a nice sugar kick
customer
12/01/2021
👍👍👍👍👍👍👍👍👍👍👍👍👍
Mr Beck
29/11/2020
All you need for a day's cycling.
Mike Birch
18/11/2020
Always enjoy SIS gels
Snaefellian
19/09/2020
My favorite gel while cycling, by far.
Simone Finotti
23/06/2020
Very tasty and great on the stomach
Customer
22/03/2020
The best tasting gel for me great texture and easy to use no gastro issues either
Tee Parker
11/03/2020
Excelente.
JOSE AZEVEDO
02/08/2020
Great taste
Julius Chang
23/07/2020
No after taste
Maria Golden
01/07/2020
Used as part of my training nutrition and for my 100 mile charity ride, which was a total success.
Alan Wallace
19/06/2020
It reminds me Of custard. Pleasant flavour I like it very much.
Henry
03/06/2020
Delicious! The SiS GO Isotonic Energy Gel is my favourite energy gel by some margin. You can take it without water which is useful and I really notice the improvement in my running times. My favourite flavour is the limited edition rhubarb and custard (no longer available) but this is my second favourite. Recommended!
Mr A J Goodfellow
01/04/2020
Delicious! My favourite flavour!
Ian
17/03/2020
Bloody good stuff
sid
17/03/2020
Perfect energy supply easy to digest when on bike rides 2 hours +
JIM LOWDEN
11/03/2020
Great before the gym or when out cycling.
Peter Burr
11/03/2020
Refreshing and something a little different.
Ian Davenport
08/03/2020
A great and fairly neutral flavour.
Mark Bouch
08/02/2020
Great value for money
michael majhu
18/01/2020
Yummy yum yum!! 😊 great tasting, does not give me heartburn and keeps me going!!
Jacqueline Mc Lannahan
10/01/2020
Vanilla is my new favourite, product works amazingly
Will
25/12/2019
Taste delicious, great for an energy boost mid run.
Mike
17/12/2019
Decent tasting gel
Stephen Long
17/12/2019
lovely flavour definately will get again
Una Cosgrave
17/12/2019
Tastes decent
Andrew Stevenson
17/12/2019