Perfekt für:
Gluten Frei
Nuss Frei
Ohne Weizen
Vegan
SPARE 10€ AB EINEM EINKAUF VON 60€
SPARE 15€ AB EINEM EINKAUF VON 80€
SiS GO Electrolyte enthält eine Mischung aus leicht verdaulichen und verwertbaren Kohlenhydraten sowie Elektrolyten (wie Natrium), die einen optimalen Wasserhaushalt fördern.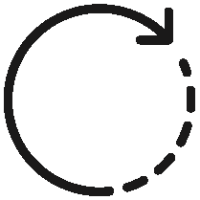 Energie & Flüssigkeitszufuhr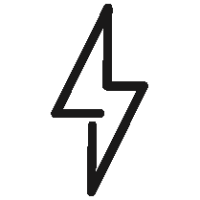 36 g Kohlenhydrate, 20 mmol/L Natrium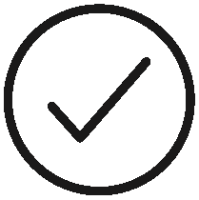 Durch Informed Sport getested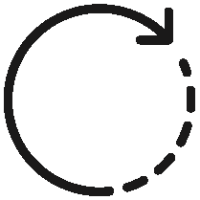 Energie & Flüssigkeitszufuhr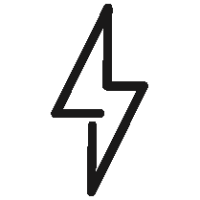 36 g Kohlenhydrate, 20 mmol/L Natrium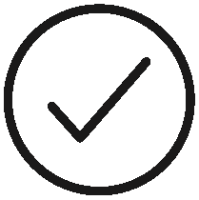 Durch Informed Sport getested
Produktvorteile
Fortschrittliche Formulierung, die Kohlenhydrate und Elektrolyte enthält
146 Kalorien pro Portion
Perfekt für die Verwendung während des Trainings
SiS GO Electrolyte enthält eine Mischung aus leicht verdaulichen und verwertbaren Kohlenhydraten sowie Elektrolyten (wie Natrium), die einen optimalen Wasserhaushalt fördern.
Diese Kombination aus Energiezufuhr und Elektrolyten unterstützt die Fähigkeit des Körpers, Wasser während des Trainings aufzunehmen, die Ausdauerleistung aufrecht zu halten und schützt gegen Krämpfe. Das Produkt enthält einen Mix aus geeigneten Konzentrationen an Kohlenhydraten (36 g als 6 %ige Lösung), Natrium (20 mmol/L) und Flüssigkeit (500-ml-Portion), um sowohl die Energie- als Flüssigkeitszufuhr sicherzustellen.
Hauptmerkmale:
• 36 g Kohlenhydrate pro 500 ml
• Hohe Natriumkonzentration zur Förderung der Hydration
• Liefert schnell Energie und Flüssigkeit
• Für Veganer geeignet.
• Mindestens haltbar bis: Mindestens 6 Monate
Vorteile
Zwei der Hauptursachen von Erschöpfung während des Ausdauertrainings sind leere Kohlenhydratspeicher und Dehydratation. Ein häufiger Fehler von Ausdauersportlern ist der Verzehr von zu viel oder zu wenig Kohlenhydraten mit ungeeigneten Konzentrationen, was die Kohlenhydrataufnahme im Körper erschwert oder zu Magen-Darm-Beschwerden führt.
Ebenso wie optimale Kohlenhydratspeicher und ein optimaler Hydrationszustand vor dem Training verbessern zusätzliche Kohlenhydrate und Flüssigkeit während des Trainings bekannterweise die Performance sowie Wettkampfzeiten und verzögern das Einsetzen vom Müdigkeit. Die spezielle Formel der SiS GO Electrolyte basiert auf dem strategischen Ansatz, negative Effekte durch verbrauchte Kohlenhydrate und eine Dehydrierung auf deine Leistung auszugleichen.
Akkreditierung durch Informed-Sport: Die Entwicklung unseres kompletten Produktsortiments beruht auf einem erstklassigen Ansatz, bei dem alle Produkte auf verbotene Substanzen geprüft werden, damit sich Sportler sicher fühlen. Für weitere Informationen über Informed-Sport und unseren einzigartigen, beispielhaften Ansatz klicke hier.
Alle 45-60 Minuten oder nach Bedarf ca. 500 ml trinken. Einmal zubereitet, innerhalb von 24 Stunden verbrauchen. 40 g Pulver mit 500 ml Wasser vermischen & gut schütteln.
Geeignet für
vegetarian
vegan
gluten-free
wheat-free
nut-free
Nährwerte
Typische Werte
Pro Portion (40 g)
Pro 100 g
Energie
619kj/146kcal
1547kj/364kcal
Protein
0.0g
0.0g
Kohlenhydrate
36g
91g
davon Zucker
6.7g
17g
Fett
0.0g
0.0g
davon gesättigte Fettsäuren
0.0g
0.0g
Ballaststoffe
0.0g
0.0g
Salz
0.5g
1.3g
VITAMINE UND MINERALIEN (% RDA)
Kalzium
27mg (3%)
66mg (8%)
Magnesium
5mg (1%)
13mg (4%)
Kalium
60mg (3%)
150mg (8%)
Inhaltsstoffe:
Kohlenhydratmischung (96 %) (Maltodextrin (hergestellt aus partieller Hydrolyse einer bestimmten Maissorte), Fruktose), natürliche Aromen, Zitronensäure, Elektrolyte (2 %) (Natriumchlorid, Calciumlactat, Kaliumchlorid, Natriumcitrat, Magnesiumlactat), Süßungsmittel (Aspartam). Enthält eine Quelle für Phenylalanin.
Ottimo prodotto, forse gusto troppo dolce
ALESSANDRO CHIASSARINI
01/11/2018
find it perfect to use whilst riding.
Jean Francois de Jaegher
24/09/2018
Tasted as good as any powder. Really effective for long rides.
Simon Plunkett
23/05/2023
Excellent and easy to digest source of carbs on the bike. Added some fructose and it's blackcurrant rocket fuel. Even better, I got a 1.6kg tub for £20.
Ethan G
06/05/2023
Good service but costly delivery.
PHILIP
17/04/2023
Good as always
jeremy thomas
14/04/2023
Buona miscela di sali e zuccheri
DANILO
14/03/2023
Perfetto per i lunghi
CLAUDIO SINICCO
11/03/2023
Tried and trusted. My go to supplement for running. I take it before and during runs
Kishan Varia
20/12/2022
good stuff nice taste easy to mix keeps my topped up during my ride was great during the heat wave a bit colder now
a murray
16/12/2022
Makes a very noticeable difference will definitely use again
jjj Joolz
09/12/2022
Quality Product.
Koh Yi Nian
08/12/2022
Keeps me going on long turbo sessions, great taste
Customer
04/12/2022
Good product
Tony
04/12/2022
Good taste. Good price.
Steve A
22/11/2022
Have used this product now for 3 years or so. Easy to mix, pleasant to drink and it works for me!
Robin M
22/11/2022
It does as it says
Richard Franklin
20/11/2022
My goto drink powder. Very easy mixing and a light taste.
Philip Davis
14/11/2022
It is very good
Edward Clark
27/10/2022
Great taste, mixes and dissolves well.
John
17/10/2022
Purchased at discount, so great value for my go to Energy/Electrolyte product. Perfect for my cycling needs..
100weight
16/10/2022
Non ne posso fare a meno
customer
15/10/2022
Must have for any bike ride over 2 hours!
Andrew Jordan
13/05/2023
Abbastanza buono
Anselmo
09/05/2023
Excellent product
Hayden Stewart
30/07/2022
Great taste and helps with me with recovery
Jae DaRave
03/07/2022
Works well
Lee Hutchings
13/05/2022
Perfetti per quando si ha una sudorazione eccessiva nelle giornate calde .
COSTANTINO AGAZZI
23/03/2022
Love GO, easy on the stomach but keeps the engine running well!
Stevie Magic D
08/12/2021
Ottimo prodotto
Matteo
04/12/2021
INTERESSANTE OTTIMO PRODOTTO
ivana ferrazzo
22/11/2021
Nice contrast with the blackcurrant. Easy to gulp down, brilliant quality. Fully recommend.
Simon Plunkett
23/05/2023
Really keeps me going. Wife now uses it too and calls it magic juice!
Edward Scott
14/05/2023
Easy to use and stops my muscle cramping during exercise
Hasmukh Patel
14/05/2023
Best product in the hydration range in my opinion. Great taste and works really well
Conrad Butt
11/05/2023
Helped me complete 28 mile mountain marathon.
Jonathan Arnold
10/05/2023
Ottima qualità e gusto.
MAURIZIO DE MONTE NUTO
10/05/2023
Great taste
Richard ANSBRO
07/05/2023
prodotto veramente buono dal sapore asprino, ma quello è soggettivo io lo prediligo senza nessun problema
Francesco Russo
06/05/2023
Soddisfatto
sergio stucchi
04/05/2023
Ottimo prodotto
Consalvo Traviglia
03/05/2023
This is great stuff. Not as gassed as the hydro tablets. Easy to make.
william rawsthorne
28/04/2023
Ottimi sali e carboidrati da mettere in borraccia
ALFREDO SEPIELLI
23/04/2023
Easy to mix, taste is fine
Mark Sharpe
15/04/2023
Does what it says it will
Mark Bentley
13/04/2023
Perfetto per l'utilizzo
ALBERTO MERITANO
12/04/2023
Regular user of this powder. Great value in the sale and arrived promptly.
Nick Smith
11/04/2023
Really good product
Filip
09/04/2023
buonissimo
Giuseppe Baudo
08/04/2023
Great product at a good price, really refreshing & not too sweet….😀
Dominic Sealy
04/04/2023
A fast absorbing drinks powder with a pleasant taste that's not too sweet or tangy . Simple to mix with water & a convenient measuring scoop provided for accurate measurement. Easily digestible & helps to keep me energised and hydrated during exercise
John.
03/04/2023
Aasasssssssssssssss
Stefano Coser
13/05/2023
I use this electrolyte powder in my hydration bottle everyday that I train it is surprising just how much electrolyte you swet out so keeping topped up really helps my performance.
Customer
12/05/2023
Prodotto immancabile per reintegrare i sali e liquidi persi durante l'attività sportiva
Andrea
03/04/2023
Ottimo prodotto da portare in borraccia in bici o in una flask nelle lunghe distanze
Alberto Aldrighetti
24/03/2023
A mio gusto, il miglior prodotto da bere durante l allenamento.
ALESSANDRO BORSA
11/03/2023
Ottimo prodotto, lo preferisco ad altri propio per il gusto in bocca del prodotto non troppo dolce .mi trovo molto bene , consiglio acquisto
LINO STOCCO
08/03/2023
I use this every day that I train rather than just water, I have found this to be very beneficial.
Customer
03/03/2023
Buono, e aiuta parecchio nell idratarsi sia durante che dopo L attività
christian basso
07/02/2023
Tastes good. does the job and is gluten free as well. a win win for me
Alan Pickwell
14/12/2022
I migliori sali elettroliti in commercio.
cesena
04/12/2022
Probabilmente il migliore sul mercato specie in inverno
Mike
14/11/2022
deliziosa ed efficace
Massimo Matone
11/11/2022
primo acquisto .Per ora tutto ok
Pietro Bianchi
24/10/2022
Molto buono
nuccio coppola
22/10/2022
Ottimo e dal gusto gradevole
alessandro
20/10/2022
Ottimo sapore e non crea acidità durante l'attività ( nel mio caso).
ALESSANDRO BORSA
14/10/2022
Molto efficaci per idratarsi mette si pedala.
ALFREDO SEPIELLI
13/10/2022
Prodotto affidabile e performante
CLAUDIO SINICCO
12/10/2022
Mastica bile pure in gara
Antonio Latino
10/10/2022
Utilizzati per la prima volta in gara e sono rimasto stupefatto dall'ottimo sapore e dalla sensazione rinfrescante che lascia. Un ottimo prodotto
fabio caratelli
25/05/2023
Un classico
Massimiliano
03/05/2023
Great stuff.
william rawsthorne
28/04/2023
il mio gusto preferito ottimo
pasquale cocchiola
13/04/2023
Very good product done what it does on the tub
Callum Pollington
18/07/2022
Refer to the orange report.
Customer
06/07/2022
Very easy to use product, essential for those long days in the saddle where fast absorbing carbs are needed. Product mixes well in water and doesn't have a grainy residue like other brands. Flavours I have tried are orange and tropical, both are not offensive and I'd call a safe play if you were unsure on what to get. I will continue to use this as a staple of my cycling training and for sporting events
Anthony Portlock
01/07/2022
Perfect! Really great product and something I use regularly as a personal trainer
Allen
22/06/2022
Great product and value.
Neil Munro
10/06/2022
Products great sis service disappointing
Jam bo
01/06/2022
Ottimo supporto per lunghe uscite in BDC per prevenire disidratazione e crampi
Cristian grassi
30/05/2022
Ottimo prodotto.tutte le volte che lo uso sento la differenza
Tommaso Verrascina
22/05/2022
Prodotto ottimo , ma nella formula tropicale troppo dolce
GIANLUCA
22/05/2022
I only buy the best stuff, from the best people
David Gudge
30/04/2022
Great value!!
M J Robinson
25/04/2022
Awesome supp drink
David Johnston
05/04/2022
Ottimo come integratore e oiacevile il gusto.
MORENO BUDELLI
29/03/2022
My husband loves this flavor. We use them while trail running and riding.
Hye jung Lee
28/03/2022
Sis secondo il mio punto di vista e la migliore come integratore 💪🏻
Marco Maffi
23/03/2022