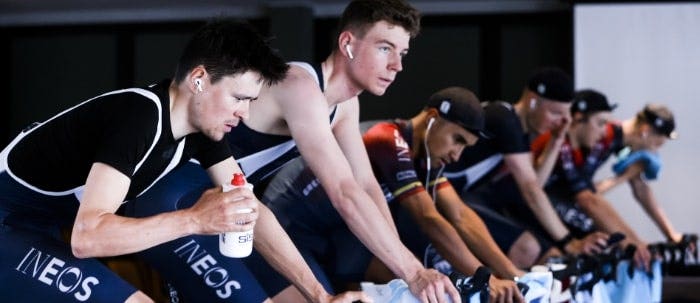 Caffeine Range - Shots & Tablets
Our + Caffeine Range products are perfect for use before or during exercise and are designed to help you maintain focus and concentration while reducing tiredness and fatigue. Whether it's before you hit the gym, to help you through those last few miles or to give you a half-time boost, the + Caffeine Range products will help improve your endurance and give you the edge over the competition.
Read More

Caffeine Products
Designed especially for long, tough endurance events, our GO caffeine shots are easy to digest and carry with you. For a convenient caffeine shot, shop the range today.
A vital energy boost
Concentration and alertness is key in any competition. For a mental and physical boost, caffeine shots can be conveniently consumed before, during or after exercise, giving you a much-needed push during an endurance training session. Available as energy gels or hydration tablets, grab this scientifically formulated range for a shot of energy when you need it.
Maintain focus and concentration
Here at Science in Sport, our 'Born from Science' approach means we know what it takes to drive your athletic performance to the next level. To produce your best performance, never underestimate the power of hydration. Our caffeine range also includes effervescent tablets, engineered to deliver a dose of hydration.
Gain a competitive edge
Our caffeine shots are high in carbohydrates, giving you the stamina you need to push on even when you're flagging. Carbohydrate depletion is one of the major causes of fatigue during exercise, but with our high in carbohydrate SiS caffeine shots you can gain a competitive edge and lower your perception of effort.
Shop SiS caffeine shots
Looking for a workout supplement that will take your training to the next level? Discover the benefits of SiS caffeine shots today. Not only is our endurance boosting product great tasting, it will also give your body the energy it needs to go the extra mile and achieve your performance goals!
From energy bars to sports nutrition bundles and protein powders, our complete product range has been developed with a world-class approach to banned substance testing, providing peace of mind for competition athletes. For workout supplements, discover the benefits of Science in Sport today.