At Science in Sport, we believe that rising to the challenge is about all embracing it in the first place. As the nights draw in, there is no time to hide from the dark. Confront the challenge head on and unleash your potential during the winter months; train while others hide, run while others sleep, finish before others rise.
Are you ready to embrace the dark?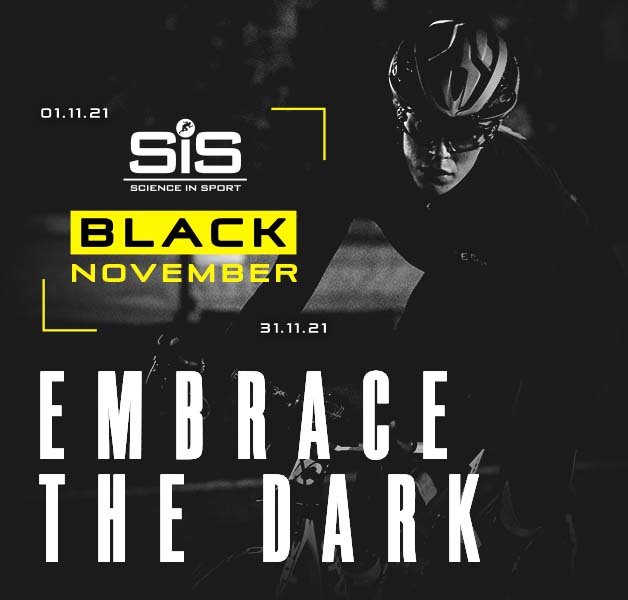 This November is like no other. Whether it's Black Friday or Cyber Monday, you can get exclusive deals and early access to all of our promotions. All you need to do is sign up right here.
Sign up now to receive one free six pack of GO Isotonic Energy Gels to power your workouts like never before and rise to the challenge every. single. time.
We'll be there, with you. On those dark mornings before anybody else is up. When it's raining and cold. When it's hard to see the light. Keep focused on your goals, because the secret to success is black and white. Put the work in, and the rewards will come.
So what are you waiting for? Sign up now and get ready to embrace the dark.